There are various types of professional writing. You may have heard the terms "Content Writing," "Creative Writing," and "Copywriting." While they all seem different from each other, there are still many similarities among them.
Copywriting has always intrigued people. It is easily one of the highest-paying writing jobs. A lot of people have a long career in it, and many others are doing it as a side job.
Are you also interested to learn about it? Well, then you do not have to look any further. We have prepared a complete guide for copywriting that includes everything you should know about it in 2023.
Everything You Should Know About Copywriting in 2023
What is Copywriting?

So, let's start with the basics. What is Copywriting, and how does it differ from other forms of writing?
Copywriting is the process or occupation of writing promotional material. This text can be printed or published online. Some of the common examples would be commercials, ad scripts, etc.
So, the reason why copywriting differs from other types is that it is purely for advertisement. However, it is untrue that other forms, like content writing, do not include any marketing strategy. You will find many "Call to see" actions and other sponsored elements in blog posts as well.
The main distinction is that copywriting is written only with the intention of promotion and marketing, while content writing includes informative material. It is safe to say that the two of them have such differences as well as similarities.
How to Become a "Copywriter"?

The person who takes copywriting as a professional is known as a "Copywriter." They are responsible for writing the text that contains promotional content.
But, there is a frequently asked question in this field, Can you learn copywriting? Yes, you can. It is nothing but a myth that it is a skill that is only found in a few people.
If you know any other type of writing, you can learn copywriting in no time. Even if you are new to the writing industry, you only need to watch some videos and practice your craft.
However, it is safe to say that it is a bit more complex than content writing. That is because you have a shorter word count to deliver the brand's message.
If you want to learn the skill from scratch, you can find plenty of courses online, both free and paid. In the end, it all comes down to the more you practice, the better you get.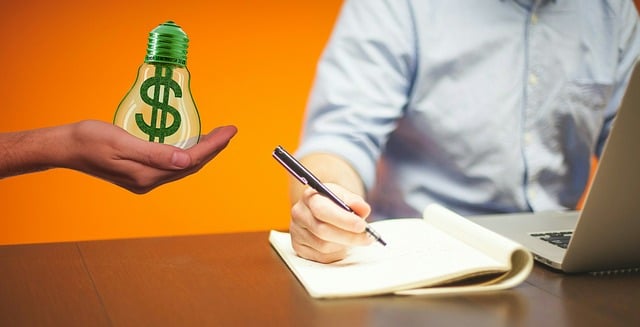 What Kind of Work is Involved in Copywriting?

As mentioned earlier, the job includes only writing promotional and marketing text. But, there are still a lot of gray areas left in this explanation.
So, let's take a look at all the various types of jobs you can get by learning copywriting. It will help you prepare better for your potential future career or even if you are thinking of taking it as a side job to earn extra money.
YouTube video scripts
Commercial scripts
Marketing Social Media posts
Promotional Blog Posts
Sponsored Emails
Podcast Titles
Short ads
Webinar titles and scripts
Sales pitch
Public Speeches
Mail Flyers/Brochures
And, the list does not end there. There are many other printable and online types of work you can take with copywriting.
You might be wondering, who actually hires a copywriter? Well, if you take a look around you, copywriting is everywhere. From the internet to your mailbox, you get an advertisement in almost everything. And where there is a job of writing promotional content, there is a need for a copywriter.
To provide you with a clearer picture, here are some places that would need a copywriter's assistance.
Pharmaceutical and Medical companies
Non-profitable/Charity organizations
Food manufacturers and suppliers
Local Service Providers, like restaurants, hair salons, and mechanics
Doctors and Healthcare Providers
Gym and Fitness Instructors
Public Speakers
Authors
Sport coaches
Financial and investment firms
Supplementary product suppliers
Other distributors
Usually, any organization with a marketing department would require a copywriter to write content for the advertisement.
What is FOMO Copywriting?

If you are unfamiliar with FOMO, it stands for Fear of Missing out. You might be wondering what that has to do with copywriting.
Well, it is a technique used by writers to promote a brand. It requires building a fear among the readers that they are missing out on a product.
Many business owners even create campaigns to let a copywriter bring out their creativity. These campaigns include several strategies for advertisement.
Here are the five main strategies for FOMO copywriting:
Focusing on the price and comparing it with other costly products of its category because this factor attracts the most people.
Telling the unique features of the product and showing them in action.
Emphasizing the high-quality ingredients and materials used for manufacturing the product.
Showing visual representation of the product appealingly. For instance, if it is a cloth company, you can show a model wearing it.
Telling the audience why is it better than the product they are already using.
5 Common Mistakes To Avoid in Copywriting

There are many mistakes that new copywriters make. But, it would be best if you avoided them to have a good start.
Overusing FOMO
It is always a plus point for using a FOMO strategy in your content. However, overdoing it can be unattractive and even annoying.
Ignoring SEO
If you want to bring traffic to the client's brand, then SEO should be your top priority.
Boring Content
Copywriting is all about advertising. Hence, straightforward text can throw off people. Try to be informal at some points to attract more people.
Too Long
Try writing short and crisp content. Long and filler text is not recommended at all, especially for promotion.
Thinking What's Good for You
Sometimes the content that seems appealing to you might not be for the target audience or the brand too. So, think from their perspective.
Conclusion

In this detailed guide, we have covered all the topics from what copywriting is, what jobs it includes, how you can become a copywriter, different strategies, and which mistakes to avoid.
If you go through this article and start practicing your writing skills, you can even take this job as your full-time.
You can also read Write SEO-Focused Content.