Are you trying to decide between Hostinger vs SiteGround for your web hosting needs? You are, without a certain, on the right website!
What criteria do you use to determine whether or not a website hosting company is worthwhile? When it comes to picking a hosting company, what factors are most important? You won't be able to discover a reputable platform until you have comprehensive answers to these questions. If you're still looking, we'd be happy to share the findings of our thorough analysis and reviews of two industry giants: Hostinger vs SiteGround.
Our evaluations were focused on the four most important factors: scalability, security, speed, and support. These four factors, in particular, might give a site a competitive advantage in managing the expected inflow of traffic. Hostinger is well-known for its low-cost hosting services, ideal for getting your feet wet in the internet world. SiteGround, on the other hand, has concentrated on developing a technically superior and powerful hosting environment. So, which one should you pick? Take your time and let us lead you through our extensive analysis of the Hostinger vs SiteGround contest for the best hosting provider title.
Hostinger vs SiteGround: General Comparison
Both Hostinger and SiteGround, two of the few organizations that have built a reputation as reliable hosting providers since their inception, share some similarities, particularly in terms of up to 100 percent uptime. This feature serves as a guarantee of trustworthiness. Both companies help their customers 24 hours a day, seven days a week, 365 days a year. At both hosts, users will find a very effective drag-and-drop website builder that is entirely free. This ensures that site-building operations are not only swift and successful but also simple.
Furthermore, both SiteGround and Hostinger are excellent options for those considering a WordPress account. This functionality is more than useful when you consider that WordPress powers over 60 million of the world's websites.
Those were the main parallels. If we look at each of these providers individually, Hostinger stands out as the best Cloud hosting company because of its low-cost, high-tech solution. This host's cheapest plan for up to 300 sites includes unlimited bandwidth, up to 100 email accounts per domain, and a slew of additional benefits.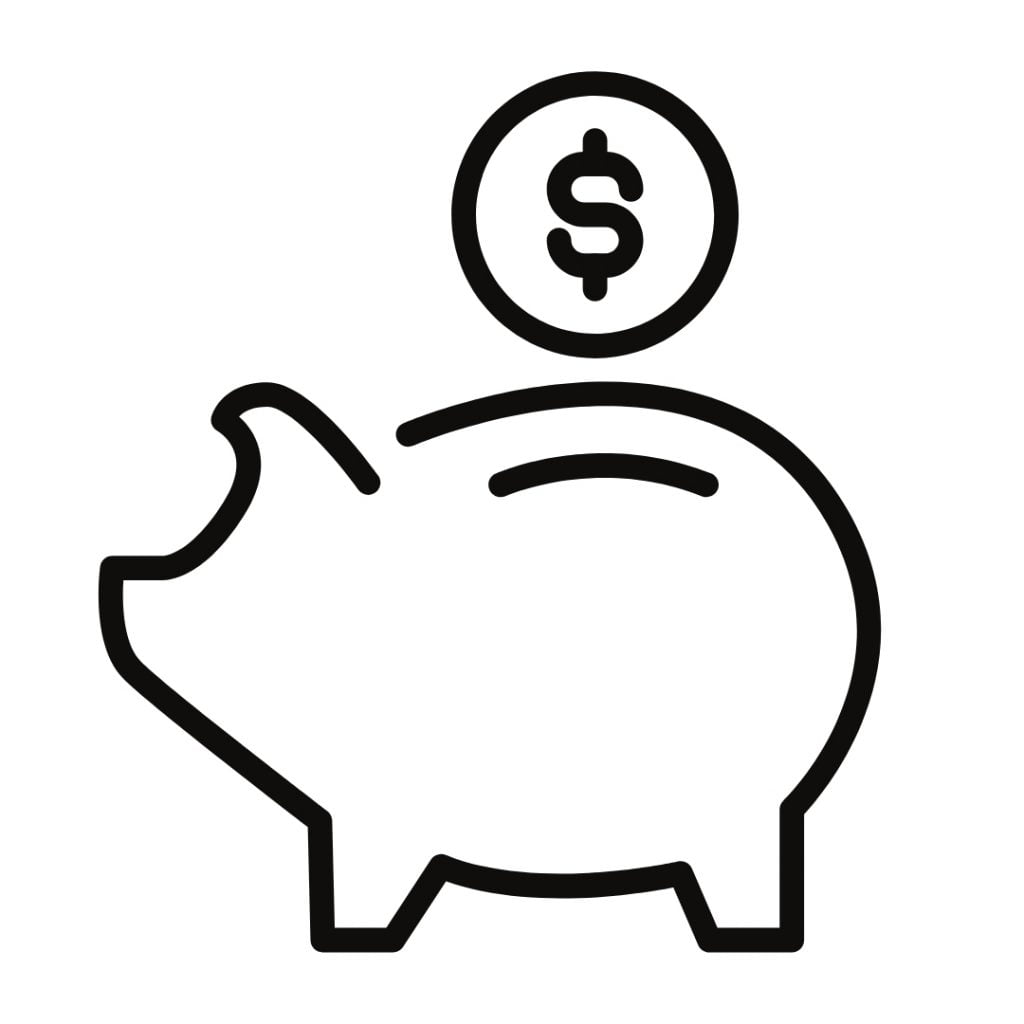 SiteGround, on the other hand, is best suited to single-site applications. Its basic subscription includes free SSL and email and 10GB of storage space, and daily backups.
After outlining these hosting options, we must conduct an in-depth comparison to determine which is superior to the other.
Comparison of performance
Let's get a little more technical now and see what's behind Hostinger and SiteGround's stellar performance.
Hostinger, on the one hand, has updated the Lite Speed web server to provide great performance. SiteGround, on the other hand, uses a reserve proxy that mixes NGINX and Apache. However, despite its strength, NGINX has difficult setups.
These two hosts are comparable in terms of data centre locations. Their data centres are based in Asia, Europe, and the United States. However, if you have a large audience in South Africa, you may find Hostinger to be a superior option.
For a Hostinger-based website, speed testing on the Pingdom time tester revealed extremely high page loading times – 348ms on average. SiteGround marginally underperforms in this statistic, delivering only 415 milliseconds. Let us remind you that the tests were carried out to obtain a one-month average response time. If the tests were conducted over several months or a year, the results would likely be less remarkable.
When it comes to Hostinger vs Siteground speed, Hostinger wins this round.
Features Comparison
The key point of comparison between SiteGround and Hostinger is the large number of functions required to maintain a website. Both companies, for example, make it easy to collaborate on a website with others. They offer collaboration tools for this, which allow them to create an account and grant permissions to the complete team. Hostinger's Access Manager is available on every shared plan, distinguishing the two options. Meanwhile, SiteGround's offer is limited to higher-tier memberships.
SiteGround, on the other hand, provides a variety of useful tools for developers, such as the ability to send sites to clients more quickly, staging, and so on. All shared hosting options include managed WordPress services from the provider.
In contrast, all Hostinger plans, except the Single, include a free domain name for a year. The WordPress tools accessible on SiteGround are included in Hostinger's managed WordPress plans for a lower price.
Here's a list of Hostinger's tools to give you a better idea of what's available: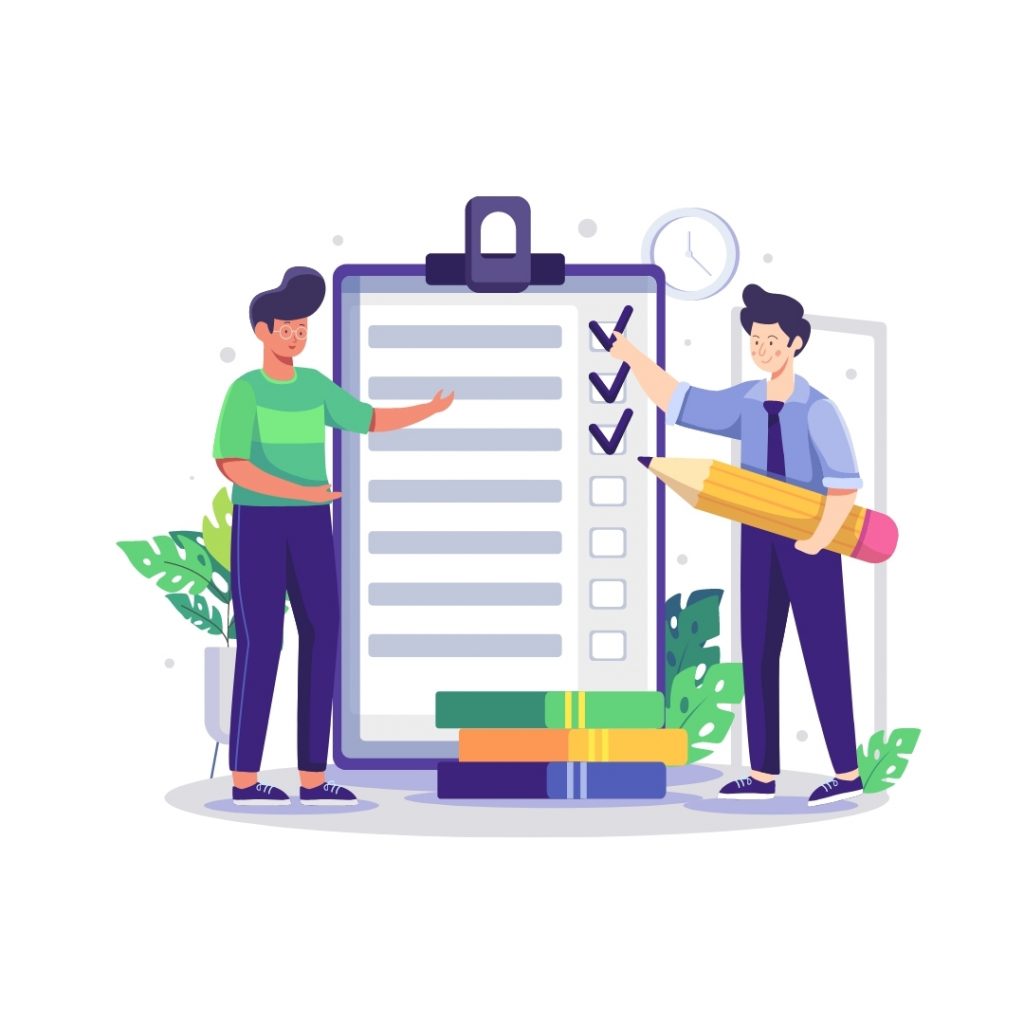 A competent team will migrate your site for free;
Shared, Linux and Windows VPS, WordPress, and Cloud hosting are all available; except for the entry-level Single tier, all plans provide free domains.
Shared hosting options offer 30GB to 200GB of disc space and 100GB to infinite bandwidth.
Hostinger webmail is secure webmail.
Automatic backups are performed daily and weekly on the Premium and Business plans.
There is a 30-day refund policy.
SSL certificate for free;
Unlimited email addresses; branded hPanel control panel; free CDN on Business subscriptions; impressed hPanel control panel.
Let's take a look at some of SiteGround's most important features:
Shared, WordPress, Reseller, Cloud dedicated servers, and custom enterprise hosting services are all available.
Free SSL certificate;
30-day return policy
Shared hosting plans with 10GB to 40GB of disc space;
Automated daily backups;
Site Tools management panel;
Free CDN;
Unlimited bandwidth;
Siteground CPU limits are usually unfixable.
Unlimited email accounts;
Free site migration for WordPress websites;
SiteGround and Hostinger are extremely similar in terms of features. Hostinger, on the other hand, offers a little more than SiteGround.
Comparison of Security
The security of your website is something you should never overlook under any circumstances. Before entrusting your website to a hosting business, conduct a comprehensive study of the security measures offered by that firm. To make your job easier, we've already discovered what Hostinger and SiteGround have to offer in terms of security. Let's have a look at it quickly.
Hostinger boasts of using cutting-edge website hosting technology. This relates to more innovative network architecture, quicker hardware, and, of course, security solutions. All of the tools designed to safeguard your website from any form of vulnerability are described below:
Daily/weekly backups;
LVE containers for Account Isolation are all included in all plans.
Cloudflare protected nameservers;
DDoS protection;
Hostinger webmail is spam free webmail.
RAID-10 protection;
Imunify360 or Bitninja on every server;
Spam and threat detection; Daily/weekly backups;
Real-time reactive server monitoring;
Access Manager;
In terms of security, SiteGround outperforms Hostinger. It takes a Security-First strategy to ensure that its clients' websites are completely safe from potential cyber-attacks. The following are the primary security tools that this hosting service uses:
WordPress security plugin;
SSL encryption is free and can be used to secure sensitive data.
WordPress security plugin;
24/7 server monitoring and fraud prevention;
Smart WAF for dependable hacker defence;
AI anti-bot against brute force assaults;
To protect data, there are a lot of backups.
Usage Comparisons
Nobody nowadays wants to cope with a difficult-to-use website. Fortunately, Hostinger and SiteGround make it simple to set up and use their services. SiteGround employs Site Tools, a Linux-based control panel, whereas Hostinger uses hPanel. This is a brand-specific control panel for Hostinger. It allows customers to swiftly conclude setting up a website, taking only a minute.
The functionalities of hPanel and cPanel are identical in general. Once you've logged in, you can access SiteGround's site-building tools from the dashboard. Meanwhile, the hPanel suggests that you manage the website's settings from the menu.
Both Hostinger and SiteGround's control interfaces are attractive to summarise this feature. However, if you are accustomed to the classic cPanel and do not wish to try something new, you should continue with SiteGround.
Comparison of Website Development
Both Hostinger and SiteGround offer website construction services if you are new to the internet business and require a website. They are similar in certain ways, but overall, they give different site-building options. For example, using Hostinger, you may utilize the Zyro site builder to create a simple yet powerful website. It uses a drag-and-drop tool that requires no coding knowledge. It is available in two versions: free and paid. Hostinger webmail is fast and secure webmail.
The intuitive drag-and-drop Weebly site builder is entirely free at SiteGround. Players are also not required to have any technical skills in this game. Responsive themes, convenient e-commerce sites, and storefront themes are available to users. Other features include contact forms, many design layouts, a shop, etc. On, a free version of a website builder is available.
Comparison of Site Migration
If you already have a website hosted with another provider, you may easily move it to Hostinger. After requesting the service, all you have to do is complete a migration form. Remember to provide the control panel you used with the prior host (cPanel, FTP, WordPress, etc.) and some additional information. Select the account for which the migration is required. After that, the technical support representative will take care of the rest. Hostinger will send you an email when it's ready. The cherry on top is that the migration is completely free!
SiteGround, on the other hand, charges $30 per site for a managed migration. The WordPress migration plugin is a useful tool. There's also a WordPress migrating plugin. If your website was built with WordPress, you can install the plugin and generate a token to start the migration process.
You've probably figured out who the winner is in this comparison review section. Hostinger's fully free and tech-support-assisted site migration significantly outperforms SiteGround's pricey one.
Comparison of Customer Service
Users of Hostinger vs SiteGround benefit from responsive and competent customer service that is available 24 hours a day, seven days a week. How can you tell which one is superior in this metric? Let's look at the contact forms that each of them recommends.
Hostinger has a staff of professionals to provide rapid and effective answers to any technical or non-technical questions their customers may have. The organization does not give phone help (as they advertise), but the live chat is available 24 hours a day, seven days a week, and responses are instantly received. As a result, you don't feel the need to make a phone call.
At Hostinger, all questions are answered using email forms rather than live conversations. However, once you've purchased a plan, you'll be able to use real-time chat from your account's control panel. To reach out to the service for a sales query, send an email to sales@hostinger.com. The company also includes media-specific addresses and services for misplaced 2FA/profile emails, affiliates, and report abuse.
SiteGround has a team of well-trained and responsible employees who can provide effective and quick solutions to any issue. The organization offers a variety of options to contact customer service, including live chat, phone, and Helpdesk tickets for the most complex difficulties. This appears to be incredible, especially when you consider that you can only use any of the offered contacts after signing up and checking in.
Comparison of Prices
Pricing is the final but not least significant factor in determining which of Hostinger or SiteGround is the finest website hosting provider. Both organizations are well-known in the industry for their cost-effective solutions. SiteGround's starting pricing for the Single Shared Hosting plan is $1.39 per month, whereas Hostinger's introductory price for the Single Shared Hosting plan is $3.99 per month. SiteGround's price tiers don't appear to be as solid as Hostinger's. When we compare them one by one, this becomes clear.
SiteGround's most popular shared hosting plan is GrowBig, similar to Hostinger's Premium plan. Both subscriptions provide unmetered websites and unlimited bandwidth.
Email forms, not live conversations, are used to respond. However, the price difference between these two plans is significant: Hostinger's plan is three times less expensive and more feature-rich. It provides 100GB of SSD storage, whereas SiteGround only provides 20GB.
The same may be said for any of the other hosting options available. Hostinger's cloud services are significantly less expensive, but they provide twice as much storage space. On shared hosting services, both Hostinger and SiteGround offer a 30-day money-back guarantee. This is more than enough time to assess if you made the proper decision.
In terms of pricing, Hostinger is ahead of SiteGround.
Verdict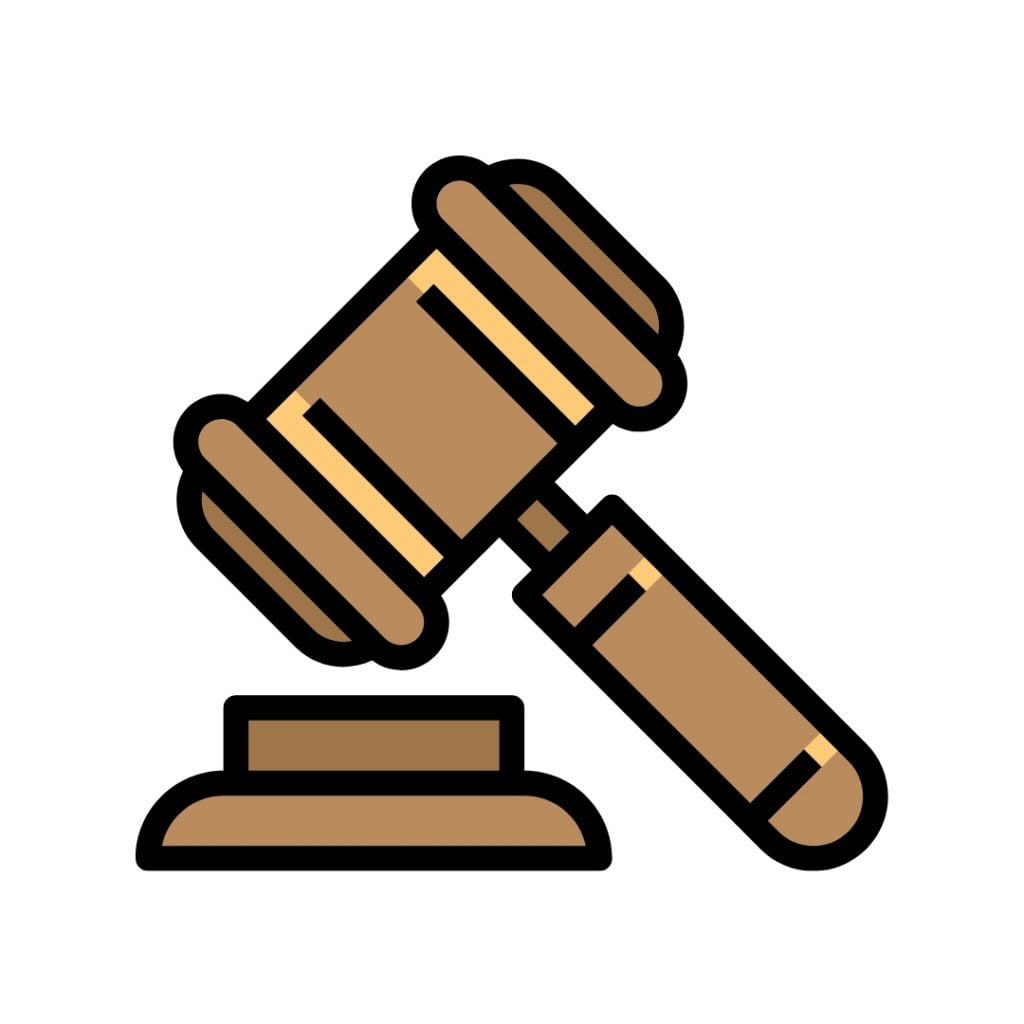 Hostinger is a good option for a third of the price of SiteGround's hosting plans. It includes everything you'll need to quickly get a website up and running. It provides unlimited storage and bandwidth for top pricing levels and a simple and aesthetically beautiful brand hPanel control interface, free domain registration for a year, professional yet free website migration, and considerably superior speed than SiteGround. Let us summarize the main reasons why you should reconsider your decision to use Hostinger:
Affordable plans;
Fantastic WordPress experience;
LiteSpeed cache;
Weekly backups;
Free domain name;
Free SSL;
Domain-based email addresses
As you can see, there are plenty of reasons to select Hostinger over SiteGround, even if the latter doesn't offer anything in return.
SiteGround vs Hostinger: which is a superior hosting provider?
When you compare Hostinger with SiteGround, you'll notice that Hostinger has many more features. Furthermore, SiteGround's prices are much higher than Hostinger's.
SiteGround hosting is the finest option if you have a huge budget; otherwise, Hostinger is the ideal alternative for people on a low budget. In addition, if we are talking about, Hostinger vs SiteGround speed, Hostinger is the preferred choice.
Frequently asked questions
How to point your domain to Siteground?
Transferring your domain to the same company that hosts your website makes it easier to manage your website and any connected services, such as the domain and hosting, because you won't have to deal with two different companies. You gain an extra year of registration when you transfer a domain with one of the most common top-level extensions.
What is Hostinger SEO Toolkit, and how does it work?
Hostinger SEO Toolkit submits the website for analysis to the major search engines. You can see when Google, Bing, and Yahoo have indexed the page. If your website is completely new, it will take 8-10 weeks to be discovered, and it will take several months to increase its rating.
What is the siteground CPU limit?
The site ground CPU limits are frequently unfixable and a ruse to force you to upgrade. While these suggestions should assist, often, the only way to "repair" problems is to upgrade plans regularly.