Have you ever wished that managing your customer relationships, projects, and tasks was easier? Professional Services Automation (PSA) software can help you streamline the way you manage your business. PSA tracks customers, vendors, finances, reports, calendars, and much more in one simple platform allowing you to be more organized and efficient.
Here are just a few of the advantages that come with using PSA software:
Improved visibility
Simplified compliance
Streamlined processes
Quicker invoicing
Improved profitability
Faster information exchange
With PSA software, your business has the potential to become more effective and profitable! Let's take a closer look at how Professional Services Automation can help you get there!
Introduction to Professional Services Automation (PSA) Software
PSA software is a type of enterprise resource planning (ERP) software that helps businesses automate and manage their professional services operations. Common features of PSA software include:
Project management,
Time and expense tracking,
Resource management,
Billing and invoicing, and
Contract management.
With PSA software companies are able to optimize their resources and effectively manage multiple projects and customers simultaneously. Additionally, PSA solutions provide visibility into operational performance and operational costs, enabling businesses to make informed decisions while providing service.
For example, PSA software can help businesses track projects and project costs. It also helps manage resources more effectively, streamline billing and invoicing processes, and improve contract management.
However, the worldwide PSA software market is expected to increase by 8.2% CAGR to more than $15.1 billion by 2027. During the target period of 2019 to 2025, the communication and marketing company industry is predicted to develop at the fastest CAGR of 15.5%.
If you are considering PSA software for your business, choosing a solution that meets your specific needs is important. There are a number of different PSA software solutions on the market, so make sure to do your research before making a decision.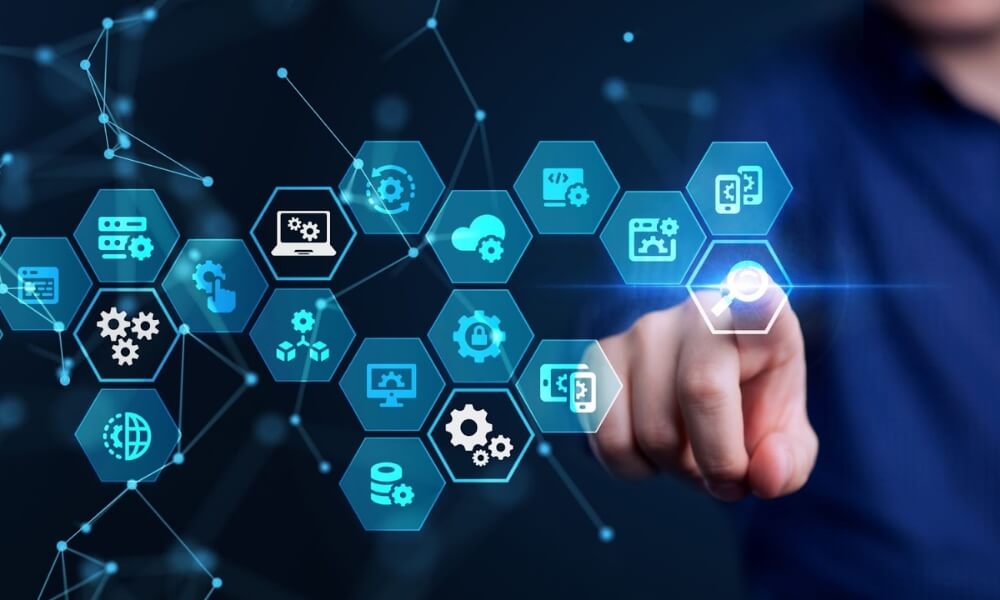 Top 12 Advantages of PSA Software
Increased Efficiency and Productivity
PSA software provides your business with the tools to manage projects, track time and expenses, generate invoices, and automate other vital processes. Your business can benefit from increased efficiency and productivity.
Enhanced Visibility into Business Operations
Through PSA software, businesses can gain access to a comprehensive view of real-time financial information, customer service data, and project timelines. With this greater visibility, management can make informed decisions faster and have more control over their business, helping to drive growth and create a competitive advantage.
3. Reduced Administrative Burden
By eliminating manual bookkeeping, PSA software streamlines project management tasks and quickens financial operations. It is also equipped to handle customer relationship management, allowing organizations to gain crucial insights into customer activity.
In short, PSA software improves overall performance and accuracy by automating key processes, freeing up team members to focus on higher-level work.
4. Improved Project Management
With PSA software, users have access to a suite of integrated project management tools that enable them to plan tasks, set milestone target dates, assign tasks to key personnel, and manage time tracking for accurate bookkeeping. PSA software promotes proactive project management that increases team collaboration and accountability, which can ultimately lead to improved customer service.
5. Improved Reporting and Visibility
Professional services automation (PSA) software offers numerous benefits to your company in terms of reporting and visibility. You'll be able to do the following operations:
Track critical metrics more effectively,
Identify areas for improvement, and
Make informed decisions about where to allocate resources with PSA software in place.
Furthermore, PSA software can assist you in improving communication and collaboration both within your organization and with clients and other stakeholders.
You can also check Press Release Software.
6. Streamlined Billing and Invoicing
If you run a service-based business, then you know how important it is to have a streamlined billing and invoicing process. With PSA software, you can easily manage your finances and keep track of all your billable hours. This can save you a lot of time and money in the long run.
PSA software can automate many of the tasks associated with billing and invoicing, such as creating invoices, sending payments, and tracking expenses. You can then focus on other aspects of your business while freeing up your time.
In addition, PSA software can help you stay organized and efficient. When it comes to billing and invoicing, PSA software is an invaluable tool for any service-based business. PSA software is the way to go if you're looking to save time and money.
7. Enhanced Project Tracking
With this feature, business owners have the ability to see exactly what's going on with their projects at any given time. It allows them to track key project information such as budget, timeline, task status, resource assignments, and much more.
This makes it easier to identify potential problems early and make adjustments as needed. PSA project tracking also makes it easier for teams to collaborate, share best practices and ultimately deliver projects on time and on budget.
8. Simplified Resource Management
PSA Software gives you the tools to easily assign projects and tasks to the right team members and make sure they have the right resources available. This allows for more effective utilization of resources, reduces the risk of overbooking, and helps you manage your resources more strategically.
9. Improved Customer Satisfaction
Customer service is one of the most important aspects of any business, and ensuring that your customers are happy and satisfied with your products and services is critical.
By automating many of the tasks involved in providing customer support, professional services automation (PSA) software can help you improve your customer service.
You can automate the creation of customer service tickets, the assignment of customer service agents to tickets, and the tracking of customer service metrics with PSA software. This can help you respond to customer inquiries faster and more efficiently and resolve issues more effectively.
In addition, PSA software can help you to create a knowledge base of solutions to common problems, which your customer service agents can use to resolve issues more quickly.
Overall, PSA software can help you to improve your customer service by making it more efficient and effective. By using PSA software, you can provide better support for your customers and resolve issues more quickly.
In addition, PSA software can help you to create a knowledge base of solutions that your customer service agents can use to resolve problems more effectively.
10. Improved Collaboration and Teamwork
Good teamwork is essential for success in any business, large or small. This is because all companies rely on their employees to work together to get tasks completed efficiently and effectively.
However, in many businesses, team collaboration can be a challenge. This is where Professional Services Automation (PSA) software can help.
PSA software is designed to improve collaboration and teamwork within businesses by providing a central place for employees to access all the information and tools they need to do their job.
This includes project management tools, task lists, calendars, and other resources. PSA software also makes it easy for employees to communicate with each other and share files and documents.
The benefits of using PSA software are numerous. By improving collaboration and teamwork, businesses can increase productivity, improve communication, and make it easier to get work done.
In addition, PSA software can help businesses save time and money by reducing the need for duplicate work and increase efficiency.
11. Data Encryption Provides Increased Security
When it comes to security, having the proper tools is essential. Professional services automation (PSA) software provides enhanced security through data encryption.
This means that your data is safe and secure, thanks to the use of 256-bit AES encryption technology, which is one of the most advanced security measures available.
This encryption scrambles the data so that it is virtually unreadable by anyone who does not have the key. This means that hackers will be unable to access your sensitive information.
However, even if they manage to breach your system, they will be unable to make sense of what they discover.
Furthermore, PSA software can also retain a record of every action taken regarding each job or project – from start to finish – giving you further peace of mind knowing that you can always trace any activity within the system.
12. Clear Documentation of Projects
By keeping track of all project data and details, it's easier to budget and manage projects, ensuring work is delivered on time and on budget. Additionally, analytics and insights from PSA software help teams stay ahead of project progress, allowing for proactive responses to potential issues.
For large organizations, it also ensures management of different divisions is standardized and measured to the same standards. Documenting projects using PSA software leads to better results for all project stakeholders.
Conclusion
Professional Services Automation (PSA) software is the perfect solution to help professionals streamline their operations and manage resources efficiently. By automating tedious tasks and providing a user-friendly platform, PSA gives businesses more time to focus on what matters most — growing and improving their services.
Investing in PSA can help save time and money while making sure that the most important business objectives remain front and center. With its reliability, a PSA software solution makes it easier than ever for businesses to get more out of their staff, find new ways to add value and stay competitive in the market.