Creative Link-Building Strategies one of the best ways to get links to your website is through outreach to influencers and bloggers. If you're able to find legitimate websites, they will want to link back to yours. This can be achieved in several ways. Let's take a look at some of these methods.
Outbound linking
If you plan to build links on your website, you should know that you can use many different link-building techniques. The most effective of these strategies, however, requires patience and consistency. The process can take a long time, but with quality strategies, you can reach a wide audience.
Generally, the most effective link-building strategy is one that involves creating and publishing high-quality content. This type of link builds authority for the website and is highly recommended by search engines. Knowing your niche is a good idea for developing relevant content topics for your audience. You can also perform keyword research to determine your target audience's keywords. You can also explore untapped content opportunities by researching your competitors. This will help you develop a link-building strategy focusing on highly relevant content, reaching out to industry-related websites, and forming partnerships with other players in your niche.
Creating a blog and contributing to it is a great way to attract new links. Create content that informs and entertains your readers. Make sure you research your topics before writing your blog posts. You can also use SEO tools to find new blog topics that will attract visitors. Blogging and guest posting are two of the most popular link-building strategies and are great ways to build high-quality backlinks on your website.
Resource link building
Resource page link-building is a great way to attract backlinks to your blog posts. The main purpose of resource pages is to share links to relevant resources and other websites that can be helpful to your readers. This process will also help you build up your ranking on Google and increase traffic to your website.
You can also try broken link building, which is the process of finding backlinks to 404 pages. Broken links usually exist because the website that originally linked to you is no longer online. In such cases, you can offer to replace the link with a similar page. In this way, you can build relationships with relevant websites. However, when requesting to replace broken links, it is crucial to be clear in your offer.
Outreach to influencers
Outreach to influencers is a vital part of creative link-building strategies. This strategy involves creating rapport with influencers through direct messages and mentions in posts. Your pitch should be clear and concise and explain how they can benefit from your partnership. The social media tool Smartwriter can help you create a compelling pitch and increase your response rate.
Outreach to influencers is a powerful link-building strategy that will increase your brand's awareness and credibility. Outreach marketing entails reaching out to influential people and website owners in your niche to offer them products or services in exchange for reviews. This strategy is a great alternative to traditional ads and will increase your brand's credibility with your target audience.
Blogger outreach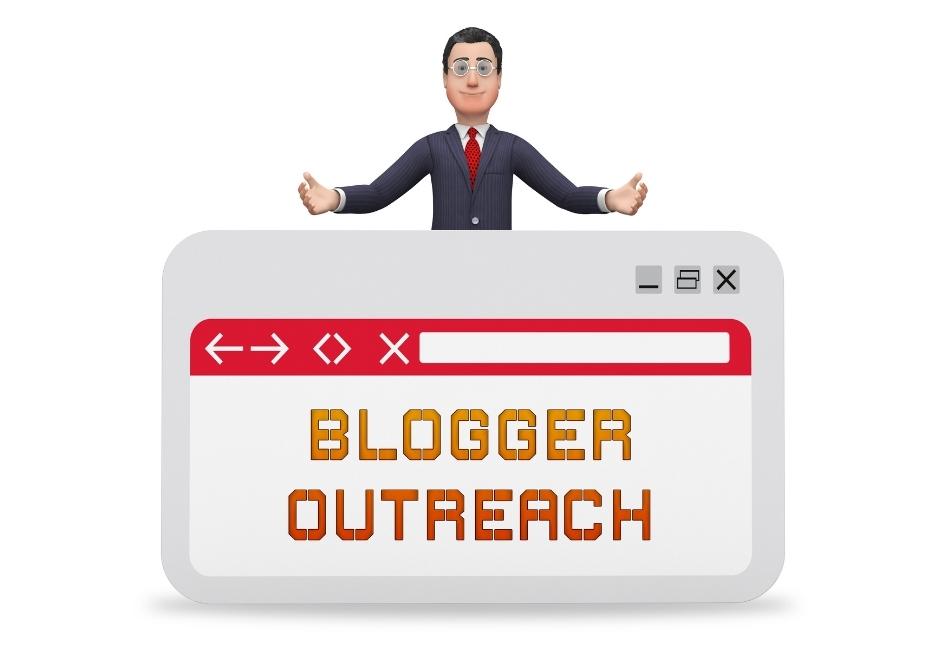 One of the best ways to get the word out about your brand is through blogger outreach. While you may not have the time to contact and write to all of your favorite bloggers, you can hire a Blogger Outreach service to do the legwork for you. This service will also make it easy for you to reach out to influential bloggers who are willing to include your content.
There are many benefits to using outreach as part of your SEO strategy. For one, it can be more effective than any other link-building strategy. For example, you can target sites that mention your niche or keywords. This can help you increase the number of indexed links on your site.
Seeding content with influencers
Seeding content with influencers can be an effective link-building strategy. To ensure a successful campaign, you need to identify topics of interest to your target audience and identify influencers. You can also track the results of your outreach by monitoring news and community discussions. Lastly, measuring your success in terms of sales and returns is important. This strategy involves distributing content to influencers and promoting it through various social media channels. The most effective channels for spreading content are major social media platforms. For B2C businesses, visual platforms work well.
Content seeding is a great way to gain exposure and gain new customers. You can use influencers whose followers are already interested in your product or industry. If your content is shared with a high-profile influencer, the audience will likely trust you more.