Are you confused about implementing the most accurate off-page SEO techniques? Don't worry, we are here to help you!
SEO is a never-ending process. It has no reliability; maybe what worked best might not work tomorrow, and what worked yesterday might be useless today. So, there must be ways to ensure that your website remains competitive? By employing the most up-to-date and best off-page SEO strategies.
This post will go through the top off-page SEO techniques 2022 that will be necessary for 2022 to rank high in search results. We'll go over each approach in-depth and advise how to put them to work right now to improve your website's exposure and traffic.
You have to update yourself on SEO strategies; for this, you can follow Brian Dean and Neil Patel.
Keep reading and know the latest off-page SEO techniques 2022.
Influencer Outreach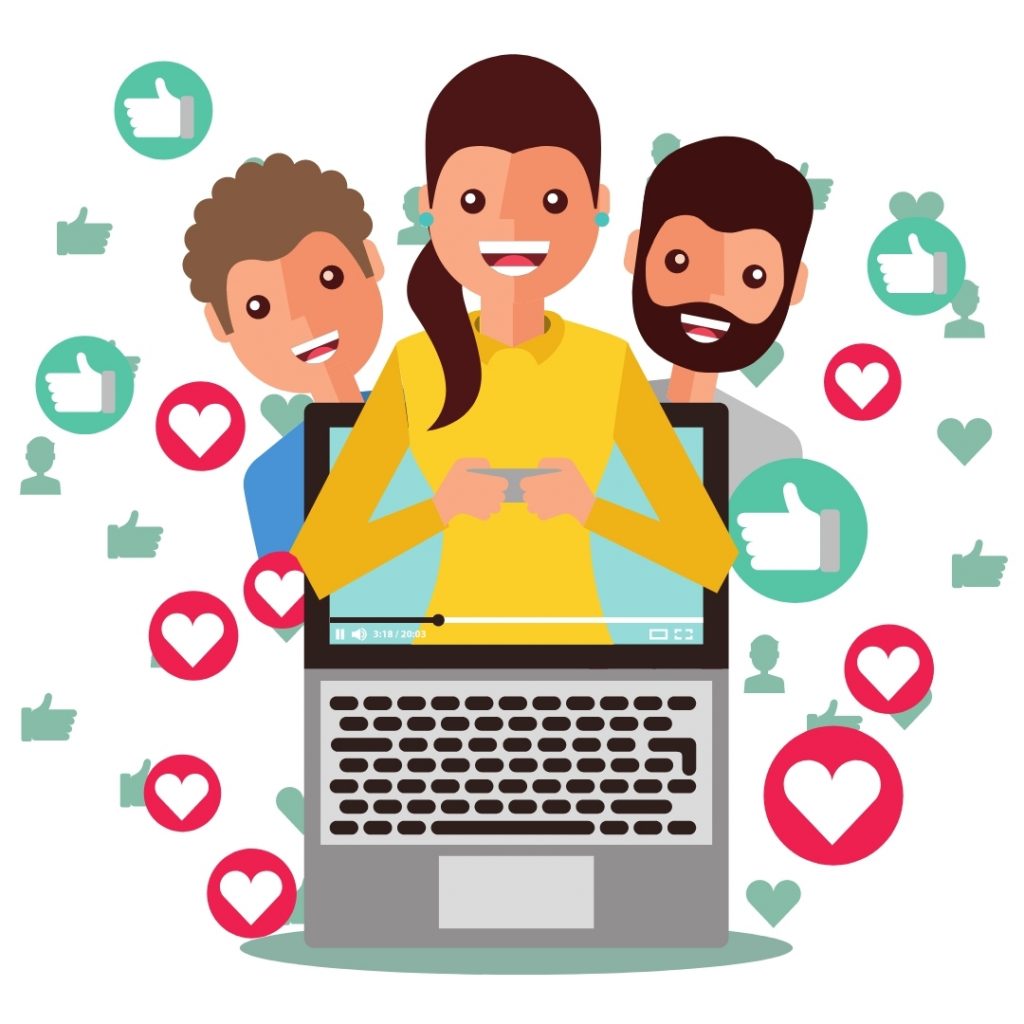 Influencer marketing will be a part of any best off-page SEO strategy in 2022. This implies you'll need to cultivate relationships with prominent persons or businesses in order to get them to mention your site or link back to it.
Nowadays, social media followers are used to gauging someone's impact. If they have a huge following, they are likely influential, and you should include them in your influencer outreach for off-page optimization.
Shareable Content Development to the best off-page SEO strategies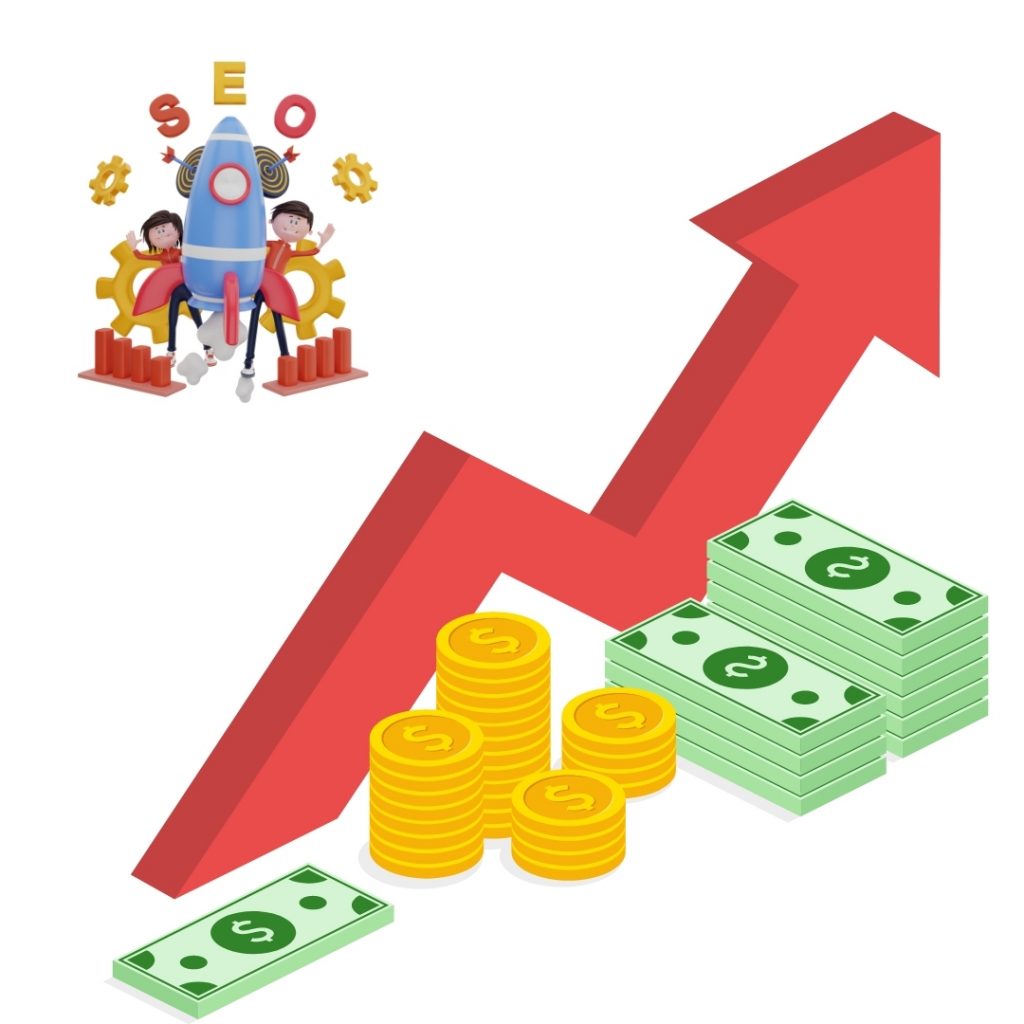 Creating shareable content is one of the best off-page SEO strategies for 2022. It has to be something people want to speak about if they want to connect to your website or promote your material on social media. Learn more about the importance of social media in our latest article.
Backlinks are one of Google's ranking determinants, as we all know.
Make sure your material is unique and educational. People will naturally want to share your unique content with their friends and followers if you make it worth doing it. So, an off-page SEO checklist will help you brainstorm and select the favorable off-page technique.
Furthermore, in 2022 Brian Dean gave special importance to content. His latest post: 19 best SEO Techniques in 2022, also has elaborated on the significance of content.
Contribute as a Guest Author
Guest blogging is another fantastic off-page SEO method to utilize in 2022. This entails contacting relevant websites or blogs and offering to contribute an article. Guest authors can usually link back to their own websites at the bottom of their pieces.
If you want guest posting, you can Check it on Fiverr.
One of the most important off-page SEO factors on our website is that we surveyed 100 guest contributors and discovered many motivators: As you can see, while the reasons for guest writing differ, one thing is constant: guest posting has several advantages.
Social Media Engagement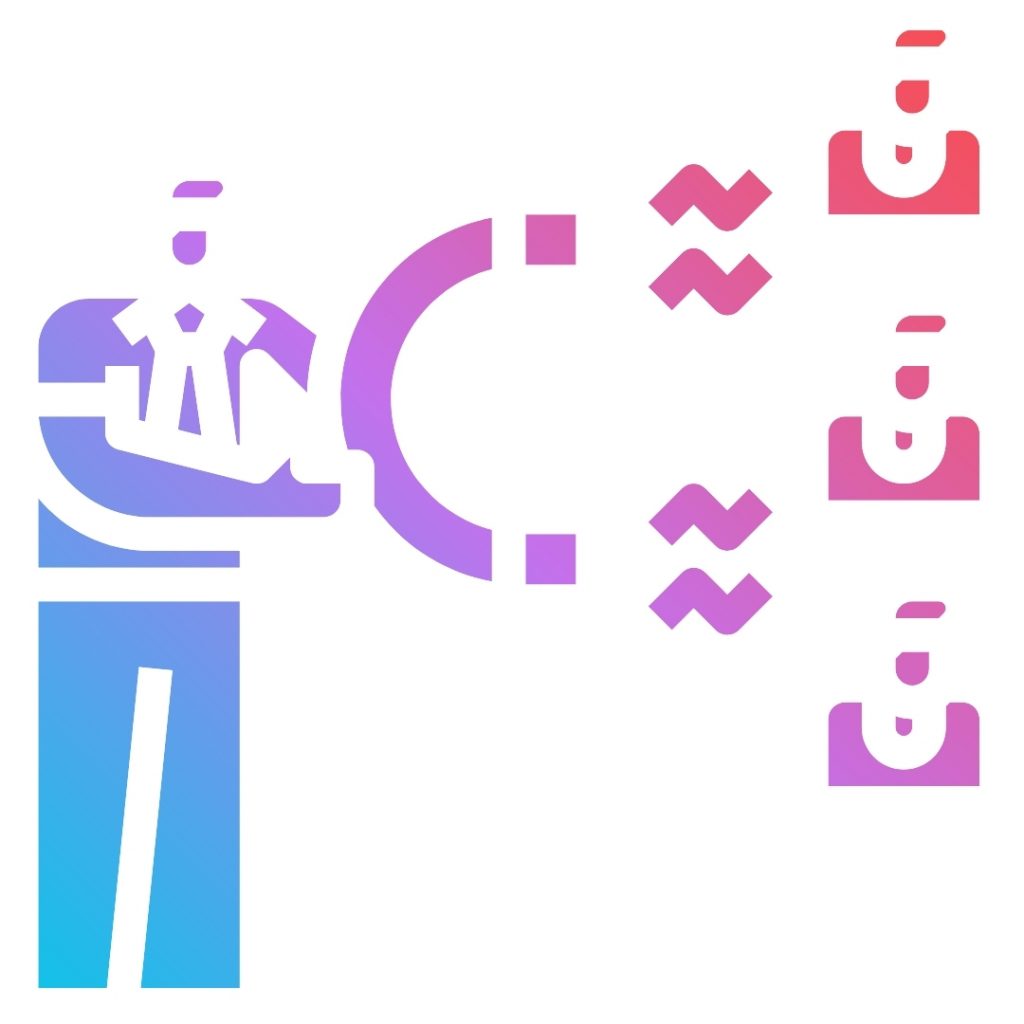 Social media involvement is still a beneficial off-page SEO approach that will be relevant in the next years. This implies that once visitors arrive at your site, you must encourage them to share it with their friends or other social media followers.
This entails adding social sharing icons to your website so that visitors can quickly share the news about it. It also entails interacting with people on social media in order to stimulate link sharing.
Social Bookmarking websites
Submitting your website to social bookmarking networks is another effective off-page SEO technique in 2022. This will allow you to create backlinks and boost the quantity of traffic that comes your way.
You can find relevant social bookmarking backlinks via Semrush.
But what are social bookmarking sites?
Websites where Internet users share their web pages, articles, blog entries, photographs, and videos, are known as social bookmarking sites and come in off-page SEO examples. Submitting your material to one (or more) of these sites has various advantages. You may use these sites to develop backlinks, improve traffic to your website, and establish authority.
Several social bookmarking services are accessible to help you create backlinks and drive traffic to your website. The more bookmarks you collect on these sites, the higher your website's rating in search engines will be. (As long as the links aren't spammy.)
Relevant Forum Submission
Another excellent off-page SEO tactic you can employ to spread the word about your website is forum postings. Because most forums enable members to build profiles, you should take the time to complete yours with appropriate information.
When you register for a forum, provide a link to your website in your signature. Include a link to your Facebook profile and other social media accounts as well.
Blog Directory Submission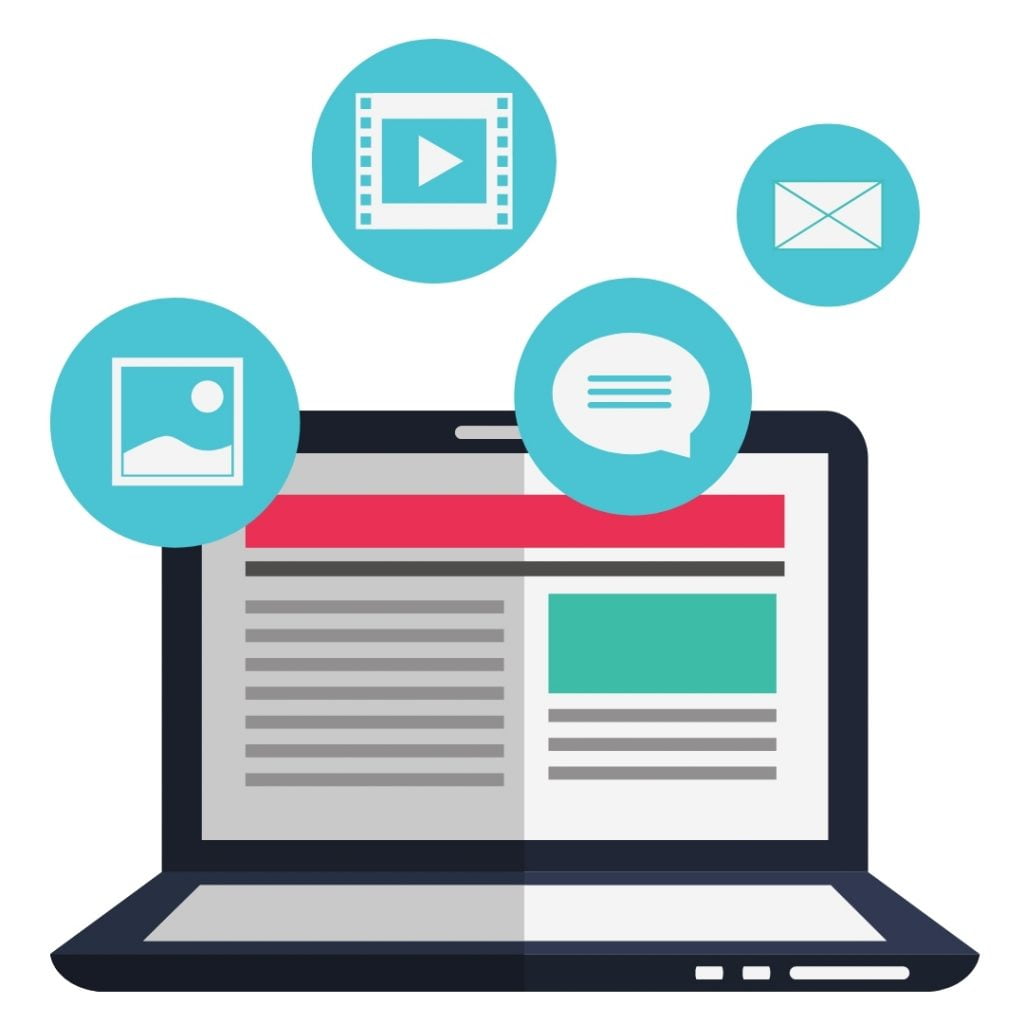 Another popular off-page SEO tactic that will be present in 2022 is blog directory submissions. You may acquire backlinks and enhance traffic to your website by submitting your blog to these directories.
When submitting your blog to these directories, keep in mind that if they approve your blog for inclusion in their directory, you will need to supply some information about your blog for them to post. There are no actual disadvantages to submitting your blog to a directory. Remember that it may take some time for the moderator to approve your blog, so be patient!
Submit your blog to directories to improve blog traffic and receive backlinks.
Useful Press Release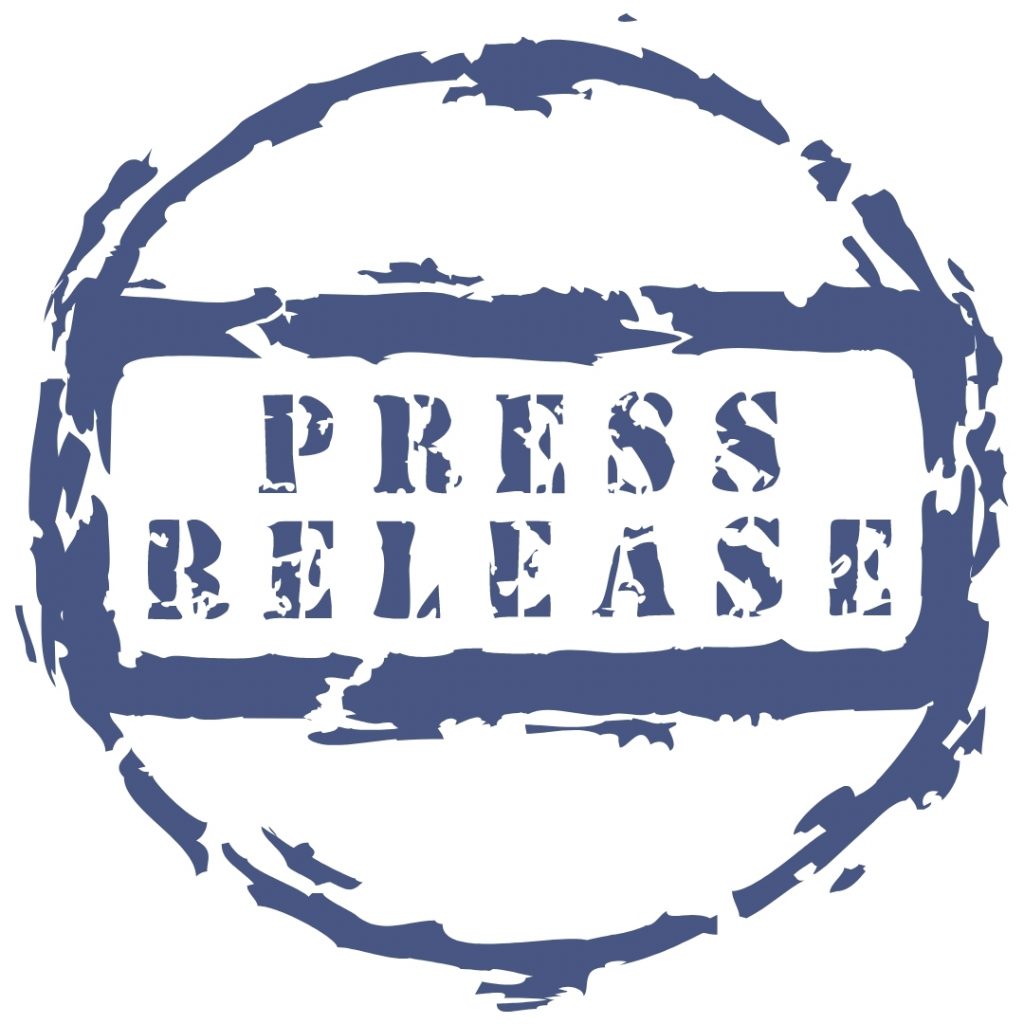 Another successful off-page SEO factor is press release distribution, which many businesses will continue to utilize in 2022. When you publish a press release about your website, service, or other noteworthy topics, you open the door for more people to learn about your company.
Submitting press releases to relevant sites and directories is also an excellent method to create backlinks and increase traffic to your website. Writers frequently include press releases on their own websites and articles, so take advantage of this opportunity for free visibility. Don't be hesitant to contact well-known websites as well; they could be interested in hearing about your story.
Press releases are an excellent means of communicating.
Article Submission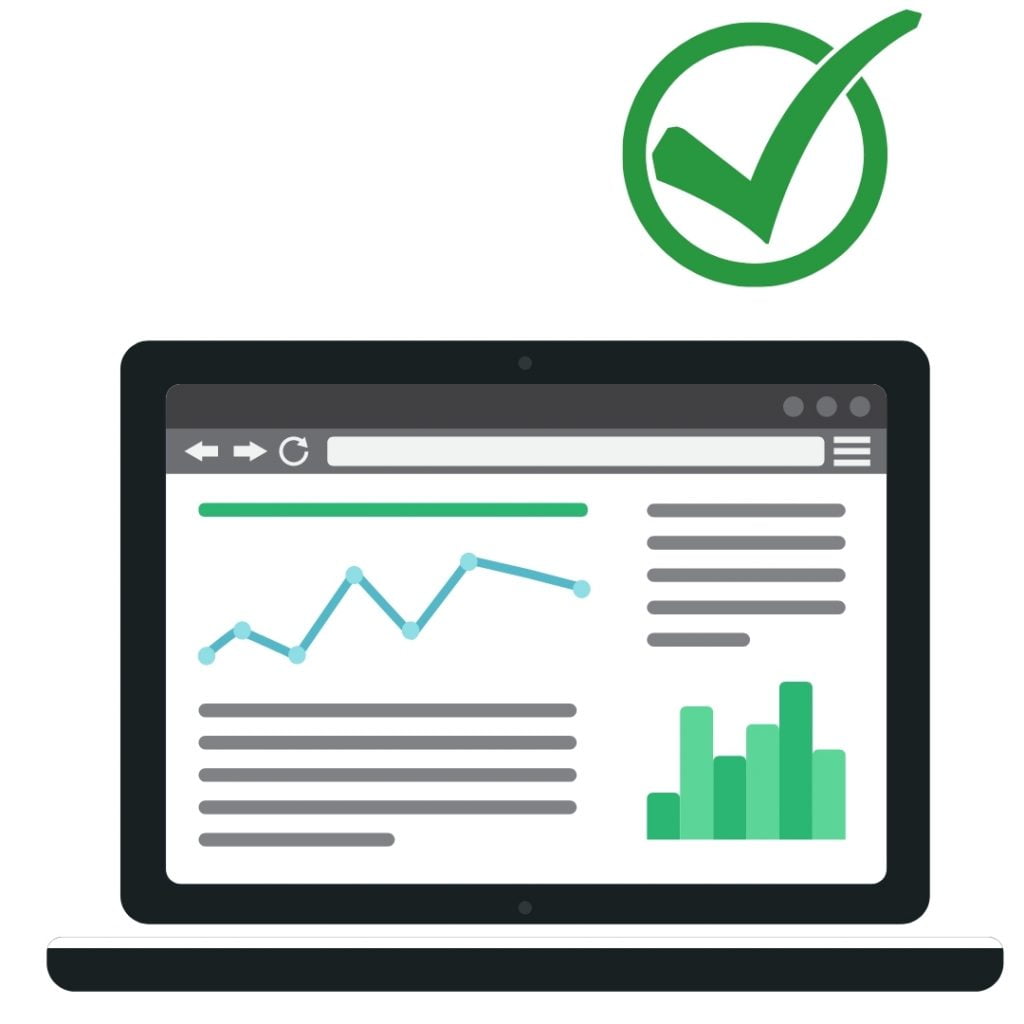 Another prevalent off-page SEO type or technique that will stay popular in 2022 is article submission. You might want to think about employing article submission platforms to increase the visibility of your company and website.
Several article submission websites are accessible for usage; however, not all of them regularly accept fresh articles. You should publish your content to a variety of directories, including high-quality directories that will undoubtedly be prominent in 2022.
When submitting an article to these sites, make sure to add at least one backlink to your website. This will give your company more exposure and enhance the probability that people will visit it!
You may enhance your website traffic by submitting articles to article directories.
Question & Answer
Query and answer sites, like article directories, require you to submit your question or response. The primary distinction is that you now have the option of including a link at the conclusion of your submission!
Many individuals who use these websites are looking for answers about specific topics, which helps you to increase traffic to your website by contributing information. You have to select a question or response pertaining to your expertise and offer further information.
If you can think of anything to ask, question and answer sites are wonderful for growing your website traffic!
Blog Commenting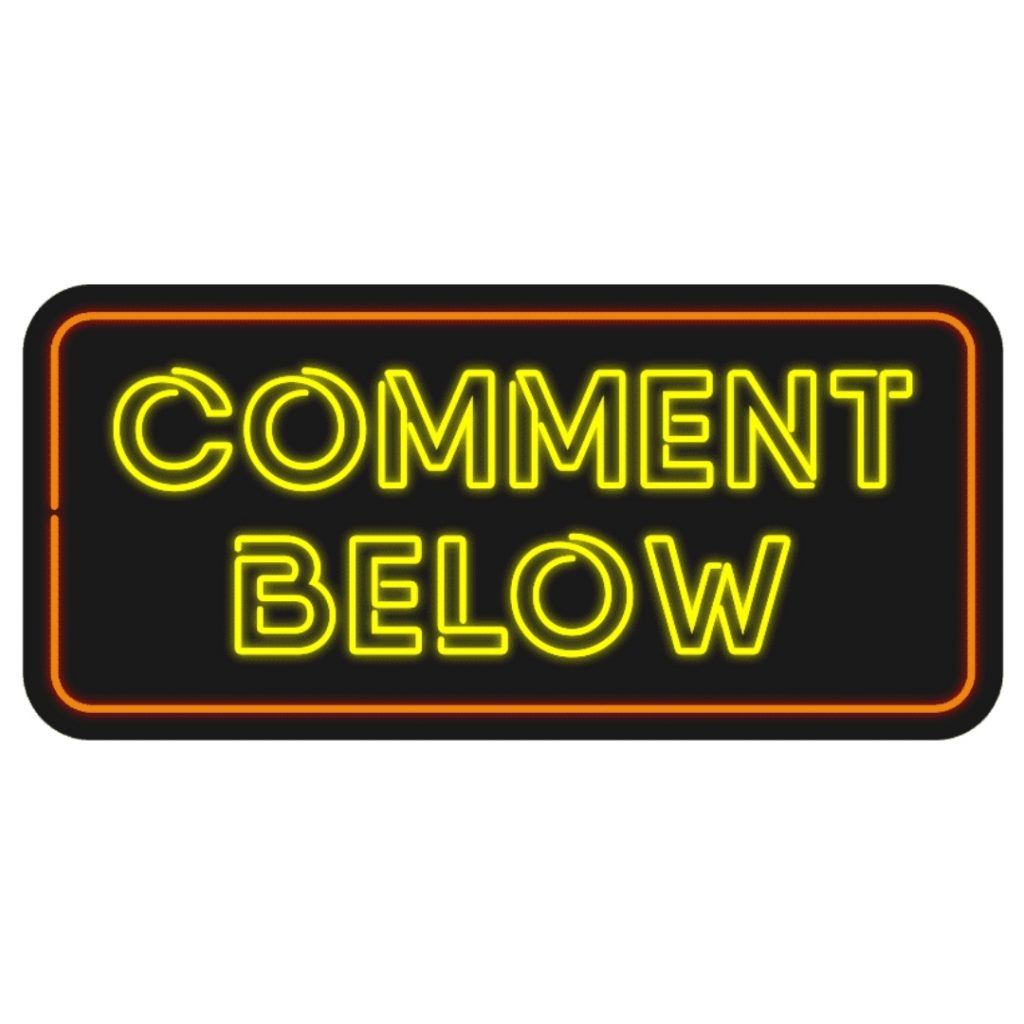 Blog commenting in an off-page SEO type isn't as popular as it once was, but it's still a terrific strategy to improve traffic and obtain more backlinks. Keep in mind that blogs are still a popular resource for those wanting to learn about what matters most in their field while looking for sites to comment on.
When you write blog comments on high-authority websites, you improve the chances that they will accept a link back to your site. However, you must leave only useful blog comments or risk losing the trust of your followers.
Guest blogging is another method for increasing traffic to your website.
Forum Posting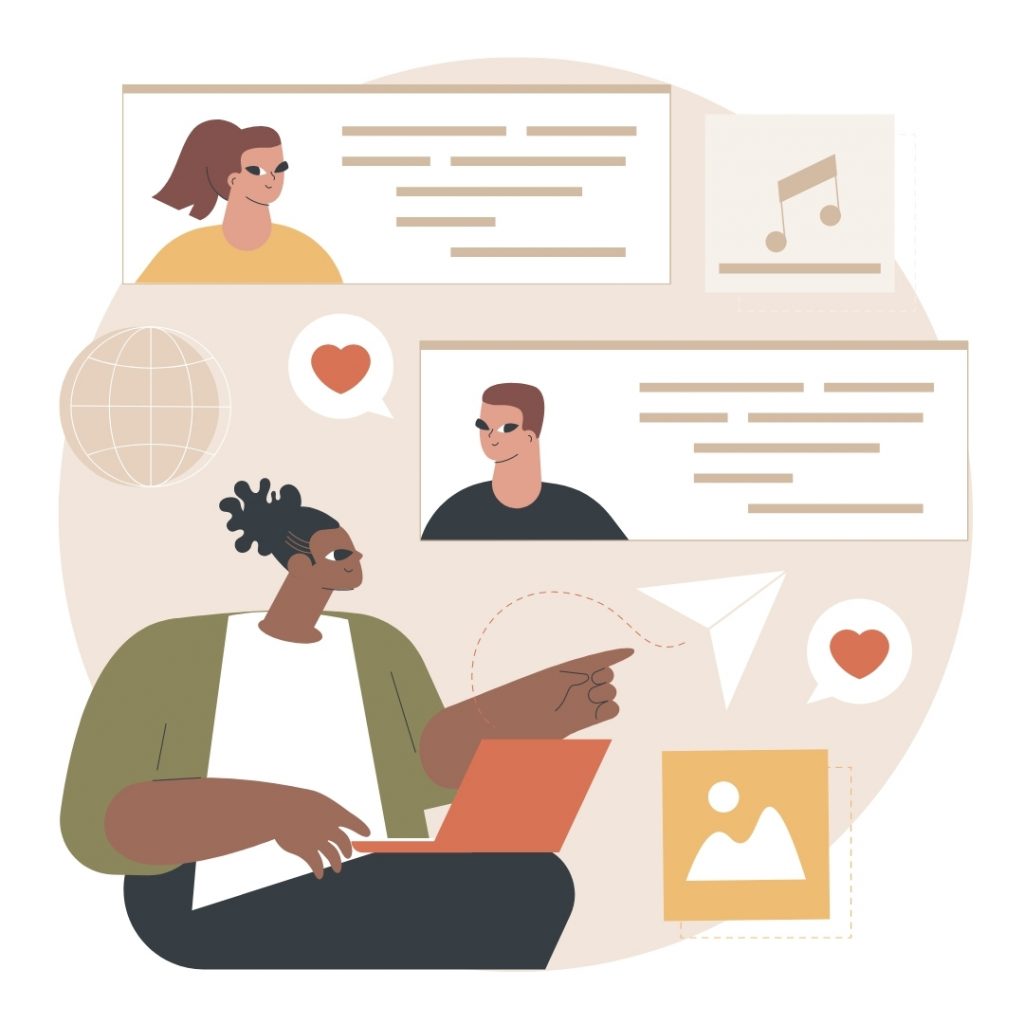 In some aspects, forum posting sites are comparable to blog commenting, although they operate significantly differently. For those who want to discuss issues in their community, forums are excellent off-page SEO type. You can look for appropriate communities and post about your industry. However, you must exercise caution because leaving irrelevant links or material can result in your account being blocked – so don't overdo it!
If you join in talks in your niche, forums are an excellent location to leave links to your website.
Another strategy to increase traffic to your website is to share fascinating information on forums!
Relevant Directory Submission
Directory submission sites are another alternative for gaining backlinks and generating traffic to your website. Just keep in mind that you should only submit high-quality directories, not every old directory you stumble across.
There are several directory submission sites; however, not all of them are beneficial to your website. Only submit your website to high-quality directories until you start getting results!
Quality directories equal quality backlinks.
Directory submissions are another effective approach to getting traffic to your website by providing interesting information, and that is best for off-page SEO optimization.
Best Video Submission
Videos are the best capturing content on SERPs.
Neil Patel said: that content will be the biggest challenge in 2022.
Directory submission sites are another alternative for gaining backlinks and generating traffic to your website. Just keep in mind that you should only submit high-quality off-page SEO directories, not every old directory you stumble across.
There are several directory submission sites. However, not all of them are beneficial to your website. Only submit your website to high-quality directories until you start getting results.
Quality directories equal quality backlinks. Directory submissions are another effective approach to getting traffic to your website by providing interesting information!
Attractive Image Submission
This is a really simple approach for increasing website visitors. You may upload photographs directly to image-sharing services or even include them in blog entries as long as you acknowledge the original artist. Remember that not all photographs are acceptable for all websites, so only post high-quality images relevant to your specialty.
All you have to do is pick the appropriate image-sharing website and include a description along with your link.
Best Infographics Submission
Infographics are wonderful because they may appeal to folks who enjoy pictures and facts. They are also highly eye-catching, which is why they are so popular. However, you must develop a high-quality infographic. Simply designing an infographic will not result in more traffic to your website.
When you develop high-quality infographics, they will be shared and integrated on other websites, increasing your domain authority. Infographics are another great approach to attract traffic to your website by offering interesting material.
Document Sharing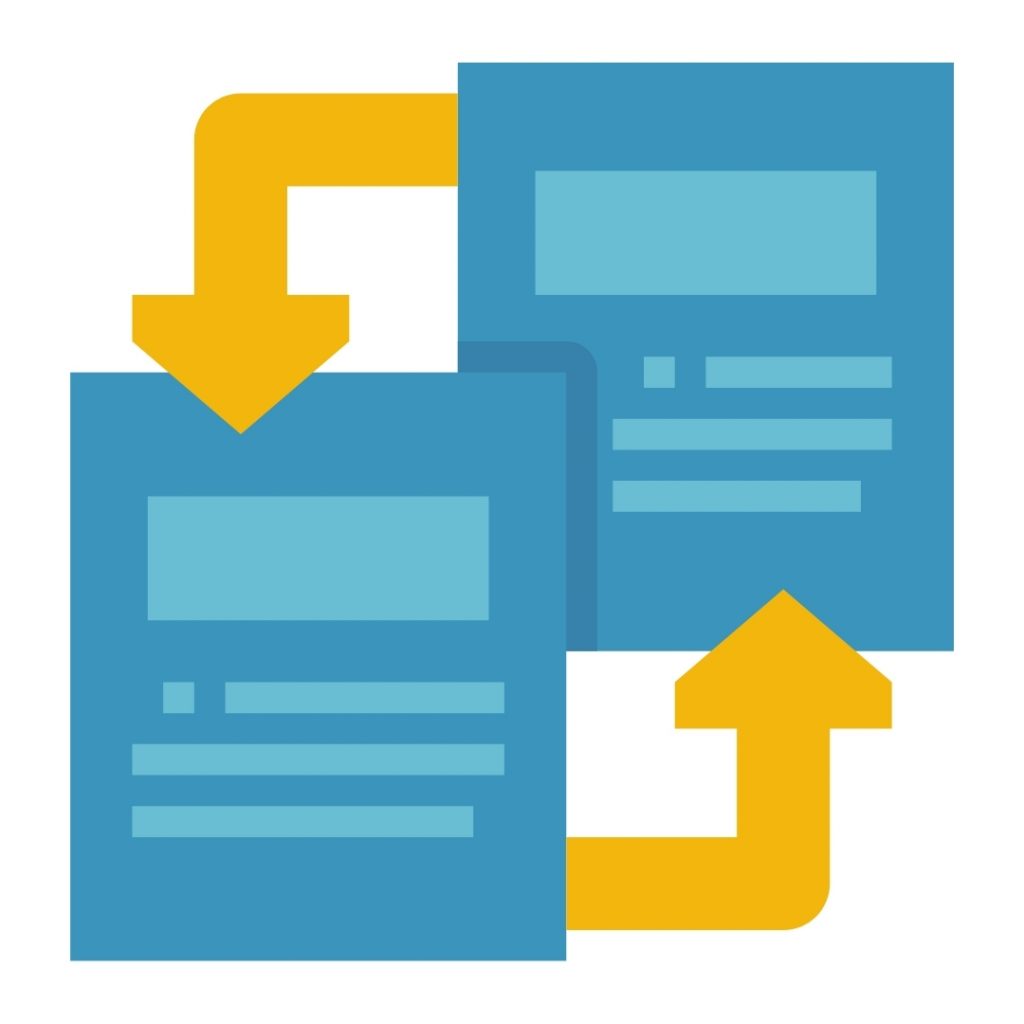 Off-page SEO is all about getting your material out there on the internet and into people's lives. You may share a superb document with others who do not have access to the original.
What exactly is the document explaining?
It's simply taking already developed information and sharing it with others in a new way.
You may share your articles, photographs, or data by uploading them to document-sharing services like Scribd. Another excellent strategy for increasing traffic and backlinks to your website is document sharing. They also assist you in improving your search engine ranking and enhancing website traffic.
Use Google Business Profile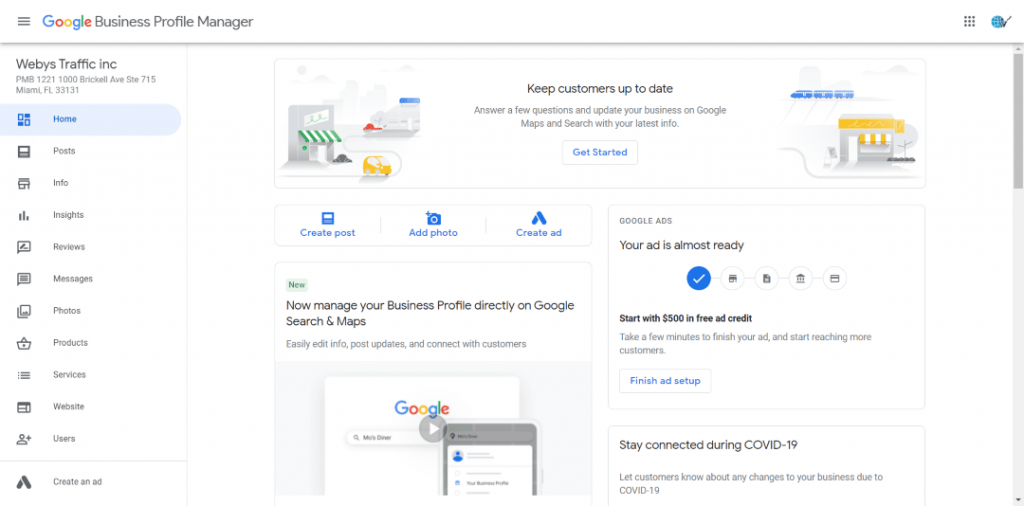 Your Google Business Profile is a simple and effective approach to increasing traffic to your website. It's free and doesn't take much time to set up, so it's well worth your time! All you have to do is establish a profile for your local business and fill in all pertinent information such as phone number, address, goods, services, contact number, and so on.
This is another excellent off-page SEO method that can increase your visitors! Furthermore, your GBP is an essential component of any local SEO plan. You'll rank higher for local search phrases if you create, optimize, and maintain your GBP.
Conclusion
Now that you've learned the best off-page SEO strategies, it's time to get out there and share your content with the world!
If you need assistance with your SEO, we'd be delighted to help! Our skilled staff has extensive expertise and experience in both on-page and off-page optimization. We know what it takes to push your website to the top of search engine results pages, so contact us to find out how we can assist you.
Frequently Asked Questions for Webys
How many SEO keywords per page?

For user and Seo friendly, you should have to use one keyword on one page and include three-four LSI or related SEO keywords. Each page of your website should be on a single topic with the important primary keyword for SEO purposes. However, use the single primary keyword for each page with related keywords. It would be according to white hat SEO. 
What are the best off-page SEO strategies in 2022?

Off-page SEO refers to everything you can do outside of your website to improve your position on SERP. Further, off-page SEO types assist search engines in understanding what
other people think about your product, services, or website.

For better SEO results, you can apply the following off-page SEO techniques:

Creating Shareable Content
Influencer Outreach
Guest posting
Social Media Engagement
Social Bookmarking Sites
Press Release Submission
Article submission 

I have explained off-page SEO Techniques other than those above. 
Why do we do off-page SEO?

Off-page SEO contributes to the recognition and domain authority of a website. Without it, your website will continue to rank lower than other websites that already have a significant lead. While links are not the only off-page signals used by Google's algorithm to rank a site they are one of the most important. However, numerous more off-page SEO techniques 2022 that you should be employing. This will aid in the success of off-page SEO content marketing and brand growth.