Do you want more organic traffic and top ranking on Google SERPs? You have to follow 2022 SEO strategies.
According to research, approximately 61% of marketers think that SEO is the key to online success, which is why many business budgets are allocated to SEO. In short, having a proper SEO plan can help you improve not only online traffic but also grow your business.
Latest SEO strategies play a vital role in achieving new google update targets. As you know, the google algorithm is not constant. For outstanding results, you have to focus on off-page and on-page SEO strategies.
I have explained the latest SEO strategies in this article, so keep reading to know more about search engine optimization tactics in 2022.
1. High quality and natural content:
Now, Google has become an intelligent machine, so don't use any tools to create content for the website. First, find keyword opportunities via Semrush, think about your potential customer, and write appealing content. Provide accurate information in your content for credibility, and don't forget to add natural Anchor text.
2. Discover Keywords on Reddit | SEO Strategies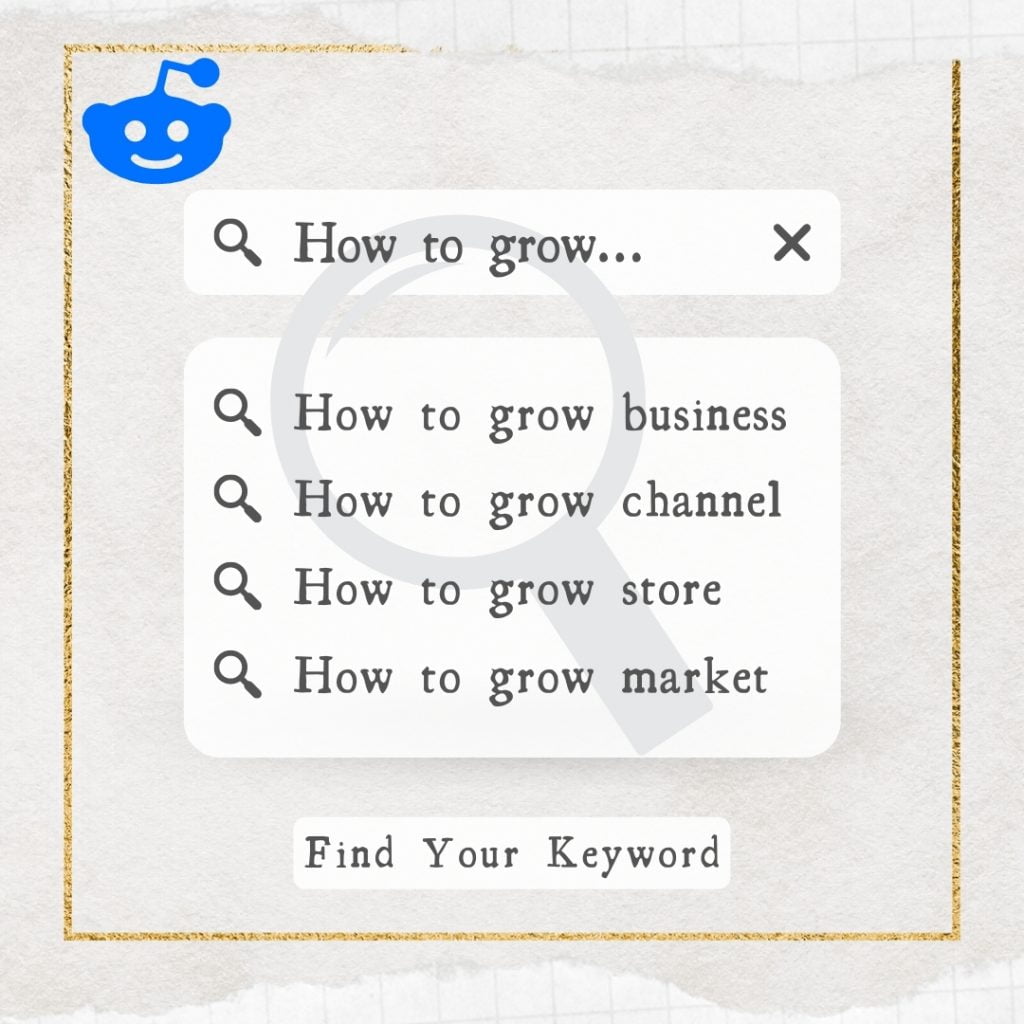 Reddit is a treasure for keyword research. It gives you a treat of keyword opportunities. Here's how you can conduct keyword research on Reddit. To begin, go to Reddit. If you already know which subreddit your target audience frequents, go straight there. If individuals are discussing these issues on Reddit, chances are they are also looking for those phrases on Google. Many experts used SEO keyword generator for keyword research, but in 2022 Reddit is the reliable place to find relevant and high-volume keywords.
Example: When I looked at discussions about "link building," for example, I observed terminology like "content strategy" and "content strategies." You can also use the SEO keyword generator google for keyword research.
These are terms that I would never have considered on my own. And I wholeheartedly Thank Reddit for this!
3. Consider Google Rank Brain for optimization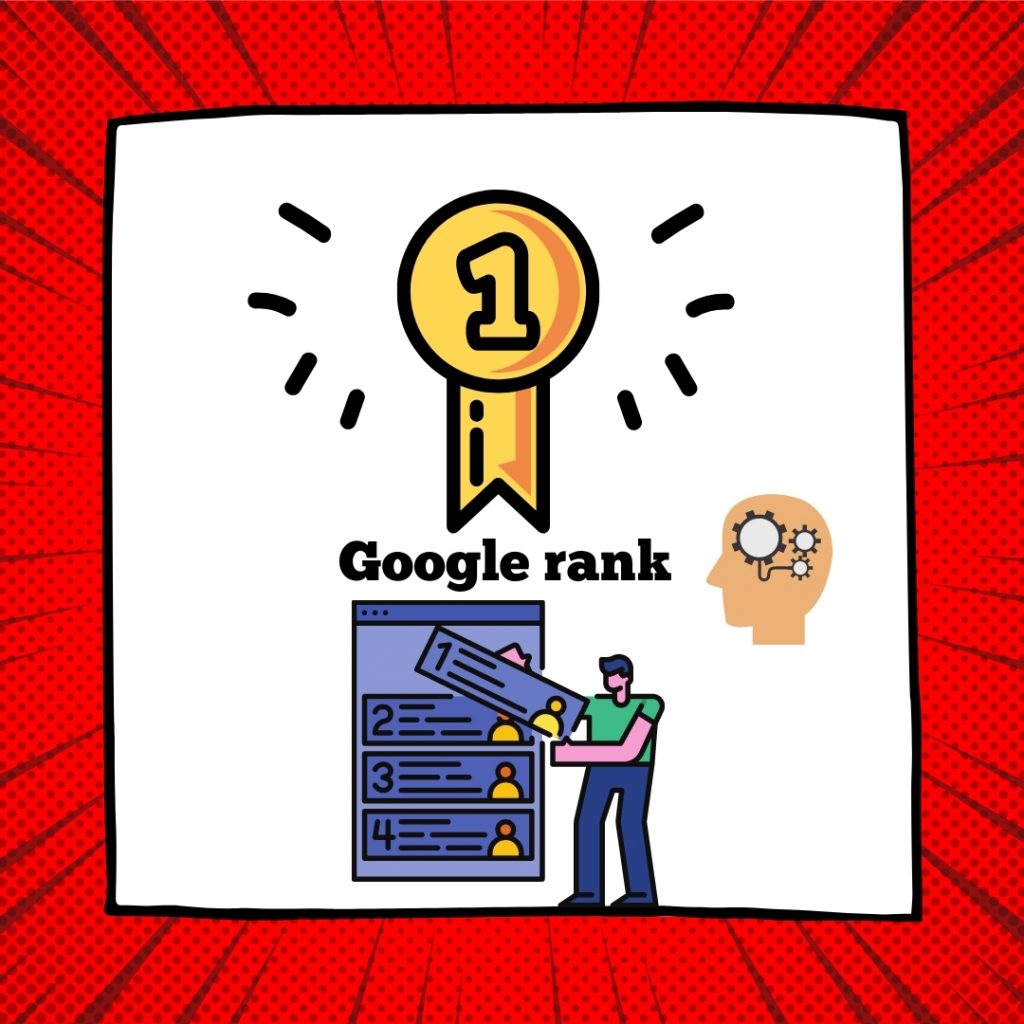 Google just released its RankBrain algorithm. I will explain to you how!
RankBrain is a machine learning system developed by Google. Google was able to precisely evaluate how people interacted with search results because of their new ML system. Indeed, Google stated that RankBrain was one of their "top three" ranking indications.
Google RankBrain wants to know how many visitors click on your site in search results. This informs Google: "People like this result." Let's move it to the top of the page to make it simpler to locate."
That is why optimizing your site for organic CTR is critical. Adding numbers to your title and description tag is one of the simplest SEO strategies to get clicks.
4. Update & Upgrade Old Blog Posts
I received an email out of the blue a few years back. Emil appears to have employed The Skyscraper Technique to produce astounding results. Emil also wants to share his fantastic material with the Backlinked community.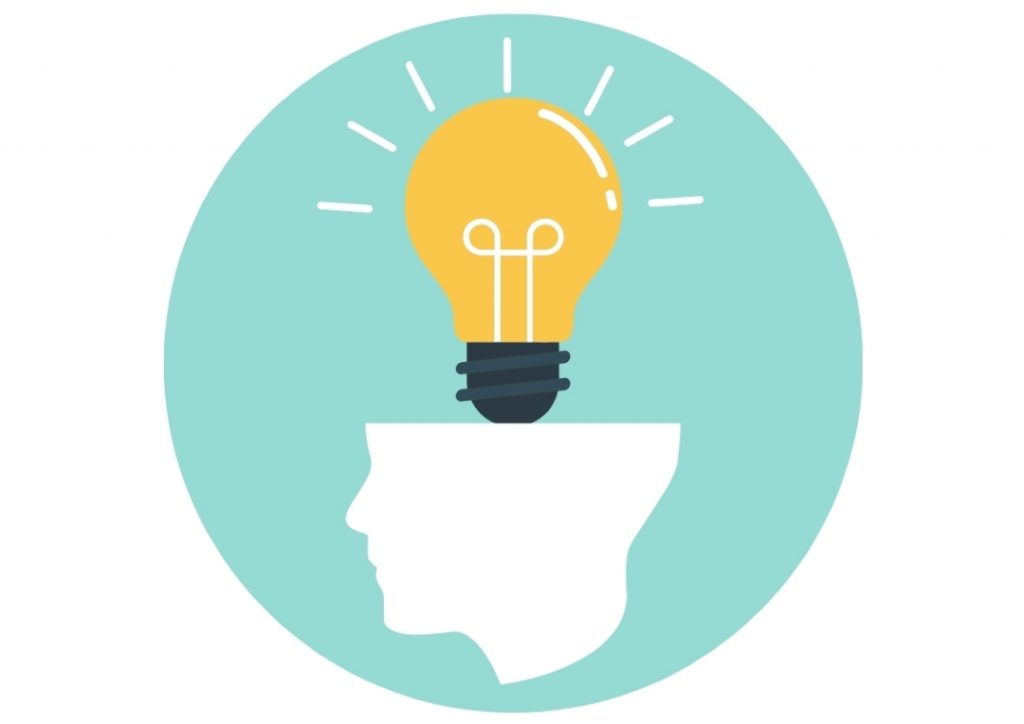 That's when I got an idea: why not add Emil's case study to an existing post instead of writing a new one? That's exactly what I did, and you can do it as well.
Furthermore, for blog posts, you need to find the best keyword opportunities and use new keywords in the blog in a natural way.
5. User and SEO friendly Meta Tags (Title and Description)
It's no mystery that engaging title and description tags result in more SERPS hits. (As I already stated, more organic clicks equal higher Google ranks.)
The difficulty is, how do you know what people are interested in clicking on? Examine the Google AdWords advertising for that term.
Ads for competitive keywords, for example, are the product of hundreds (if not thousands) of split tests. You have to use proper keywords in meta tags, and if you want to research, you should try keyword generators on google.
Split tests are used to increase the number of clicks. You may also take material from these adverts to improve the quality of your title and description tags.
6. Wikipedia Broken Link Building Opportunities
One of my favorite link development tactics is broken link construction. There's only one problem: identifying broken connections takes a long time.
That is unless you are aware of a little-known flaw in Wikipedia's editing mechanism. When a Wikipedia editor discovers a dead link, they do not immediately delete it.
Instead, they include a "dead link" footnote next to the link: So, what happens once you discover a broken link?
You may recreate that defunct resource on your site and replace the defunct link in Wikipedia with a link to your site.
7. Find the Competitor's Best Keywords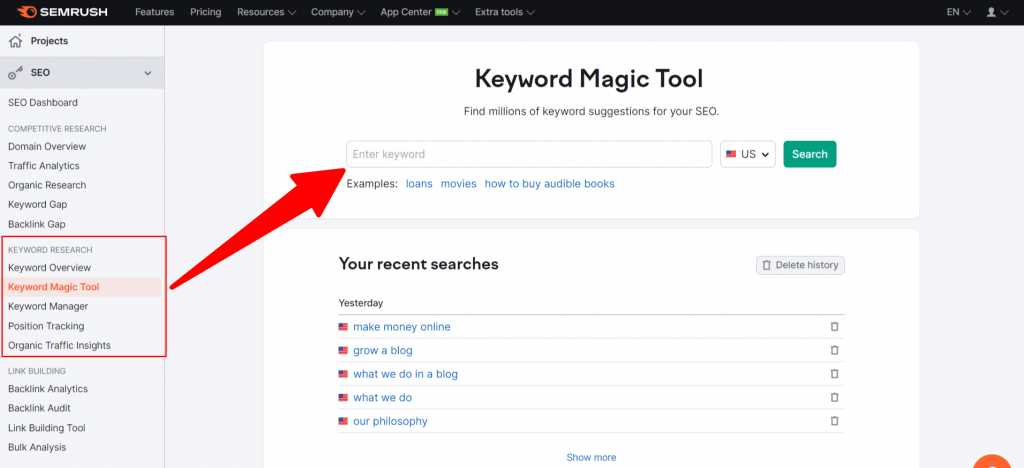 There are two methods for locating keywords to optimize your content:
Fill up a tool with seed keywords.
OR
Look for keywords that your rivals are currently ranking for.
Both options are viable. Having said that, I've had more results simply by looking at keywords that my rivals currently rank for.
Find a competitor site that is already ranking well on Google. In this manner, you are reverse engineering sites that are already aware of what they are doing. Furthermore, you can use SEO keyword generator such as Semrush and google keyword planners.
8. Optimization for Maximize Social Shares
Let's face it: the majority of stuff isn't worth sharing. And without sharing (particularly in the form of backlinks), you will not rank in Google.
Surprisingly, making shareable content isn't that difficult. When you are done with content, you have to share it on a popular social media platform, which will increase brand awareness.
9. Do an effort for Authority Sites' backlinks
Google ranks your page based in part on the quality and relevance of its outbound connections.
When you think about it, this makes perfect sense. The pages to which you link tend to be related to the theme of your web page.
Pages that link to useful resources are also more likely to be of higher quality than pages that connect to their content.
You can contact me on Fiverr for high authority and relevant backlinks.
In other words, pages that link to fantastic resources position themselves as centers of useful material in Big G's eyes. Indeed, this business study discovered a relationship between outbound links and Google ranks.
10. Develop Email Outreach Response
When someone receives an email from an unknown sender, they immediately ask themselves, "Who is this person?" "What are they looking for?"
Your response rate will be higher if you respond to these queries quickly in your outreach emails.
But how are you going to accomplish it? Early in your email, utilize the term "because."
11. Write Long and optimized YouTube Descriptions
Videos feature over 10% of all SERPs, according to Semrush Sensor.
It's a tendency that's unlikely to alter very soon, given that Google owns the popular video site.
I also recommend producing extensive video descriptions if you want your video to rank on Google. And use an SEO keyword generator for relevant keywords so that you can use them in the video description.
Keep in mind that Google cannot view or listen to your video material. Instead, they rely on the text-based title and description of your film to figure out what it's about.
This additional text material can also assist you in ranking for your target keywords.
12. Content optimization for Semantic SEO
Google released the Hummingbird search algorithm a few years ago.
Prior to Hummingbird, Google essentially simply looked at the individual keywords on your website.
However, Google can now grasp the theme of your page owing to this new algorithm. You can use keyword generators like google for LSI or land tail keywords for content optimization.
(Search engines' capacity to grasp subjects is referred to as semantic SEO Strategies.)
Here's how to get started with semantic search engine optimization:
To begin, optimize your page for your desired term as you would usually. Then go through subtopics that are connected to your main keyword. This allows Google to completely comprehend the topic of your website (not just your keyword).
A tool called LSIGraph can help you locate related subtopics. This tool displays subtopics (and phrases) associated with the keyword you entered. Use Wikipedia to get ideas for keywords and topics. Want to discover undiscovered keywords that your competitors aren't aware of? Check out Wikipedia.
Why?
You'll need a human intellect to locate keywords that are closely linked to your seed term. Or, better still, the tens of thousands of human contributors to Wikipedia.
This is how:
Go to Wikipedia and type in a keyword in the google keyword generator.
Keep an eye out for areas of the Wikipedia entry that indicate keywords and subjects that are closely connected.
Next, look for areas of the Wikipedia entry that display keywords and subjects that are closely connected. Use "Best of" lists to find link-building opportunities.
If you perform a lot of link-building, you know how difficult it can be to identify niche-relevant link prospects.
What you may not understand is that in the form of "best of" blog articles, writers in your niche produce these lists for you.
"Greatest of" blog entries are simply hand-curated lists of the best blogs in a particular field.
How do you go about finding the "best of" blog posts?
Use these search strings:
"[keyword] blogs to follow"
"Best [keyword] posts 2022."
"Top [keyword] blogs to follow" + "2022."
13. Write content of at least 1500 Words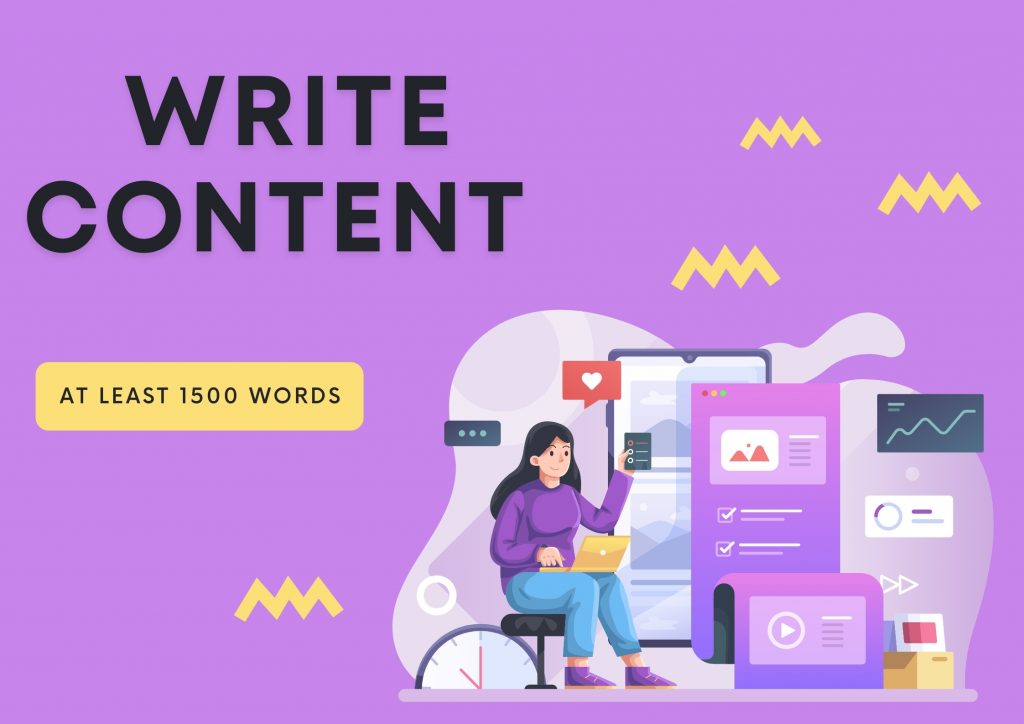 There's no doubt that lengthier content crushes shorter blog entries of 300 words.
In fact, a study of 11.8 million Google search results indicated that a first-page Google result had an average word count of 1,447 words.
(Are lengthy content chunks mobile-friendly? Yes, according to backlink statistics. Longer content fared better in mobile searches as well.)
Why are long postings so effective? To begin with, extensive postings demonstrate to Google that you are offering comprehensive content to searchers. This is something Google (clearly) desires to see.
14. Focus "First Link Priority Rule."
Let's imagine you have two links on your site referring to the same page… Both of these links are located on the same page.
Google is interested in which anchor text. What was the first? What about the second? Both? Only the first link is given priority, according to the First Link Priority Rule.
15. Create Your Own Keywords
This is one of the best pieces of SEO advice I've ever learned: You always rank #1 for keywords that you create. for this, you need to think about your user and develop keyword opportunities.
When you create something truly original (like a brand, product, or a step-by-step system) you're the only person optimizing for that term. And if your creation becomes popular, you'll suddenly find yourself ranking #1 for a high-volume keyword.
16. Use Seed Keywords for Creativity
If you've been in the SEO world, you need to be fully aware of the SEO strategies, if for a while, you know that a keyword tool is only as good as the seed keywords you put into it.
In other words: If you use the same seed keywords as your competition, you're going to see the same keywords they do.
Fortunately, there's a little-known tool that helps you get around this problem, and that is SeedKeywords.com.
Which is the best tool for keyword research in 2022?
Keyword research is an essential component of current SEO. Whether you're relaunching an old blog or planning a new one, strong-quality keywords are one of the most effective strategies to drive continuous, high-quality visitors to your site. Semrush, Ashraf, and google keyword planner are the best keyword research tools in 2022.
Conclusion:
SEO strategies are being changed with time or google updates. So, you need to update yourself. I have described the latest strategies. When you make strategies keep in mind off-page and on-page SEO. Furthermore, to do proper research, brian dean also used the above-mentioned SEO latest tactics. These all-SEO latest techniques are result driven, and you can apply them to your small, medium, and large online business.