In the last few years, RSS has increasingly become more popular, and people are now starting to understand why blogging would be much easier if you had a way of syndicating your posts. Let's take a look at the importance of RSS feeds.
What is RSS Feed?
RSS (Really Simple Syndication) is a standardized format for syndicating content from web sources. It's the best way to automatically monitor new content on the web, and it's been around in some form since 1999. If you're not already using RSS to monitor content across the web, you should be.
RSS isn't that complicated once you get the hang of it; in its most basic form, an RSS feed is simply a list of headlines from a given site. Each item in an RSS feed has a title and a link to a full article (and sometimes more), but no actual text — just enough information for you to decide if you want to read the article or not.
RSS Feed is a Web Feed
An RSS feed is a web feed that allows users and applications to access website updates in a standardized, computer-readable format. These feeds can, for example, enable a user to keep track of many different websites in a single news aggregator. The news aggregator will automatically check the RSS feed for new content, allowing the content to be automatically passed from website to website or from website to user. This passing of content is called "web syndication."
RSS is a family of web feed formats used to publish frequently updated works—such as blog entries, news headlines, audio, and video—in a standardized format. An RSS document (which is called a "feed," "web feed," or "channel") includes complete or summarized text, plus metadata such as publishing dates and authorship. Web feeds benefit publishers by letting them syndicate content automatically. They benefit readers who want to subscribe to timely updates from favored websites or aggregate feeds from many sites.
Importance of RSS Feed
By adding an RSS feed to your blog, you make it easier for people to read your blog. If they subscribe to the blog, every time you post new content, it will show up in their RSS reader. They won't have to visit your blog to see what's new.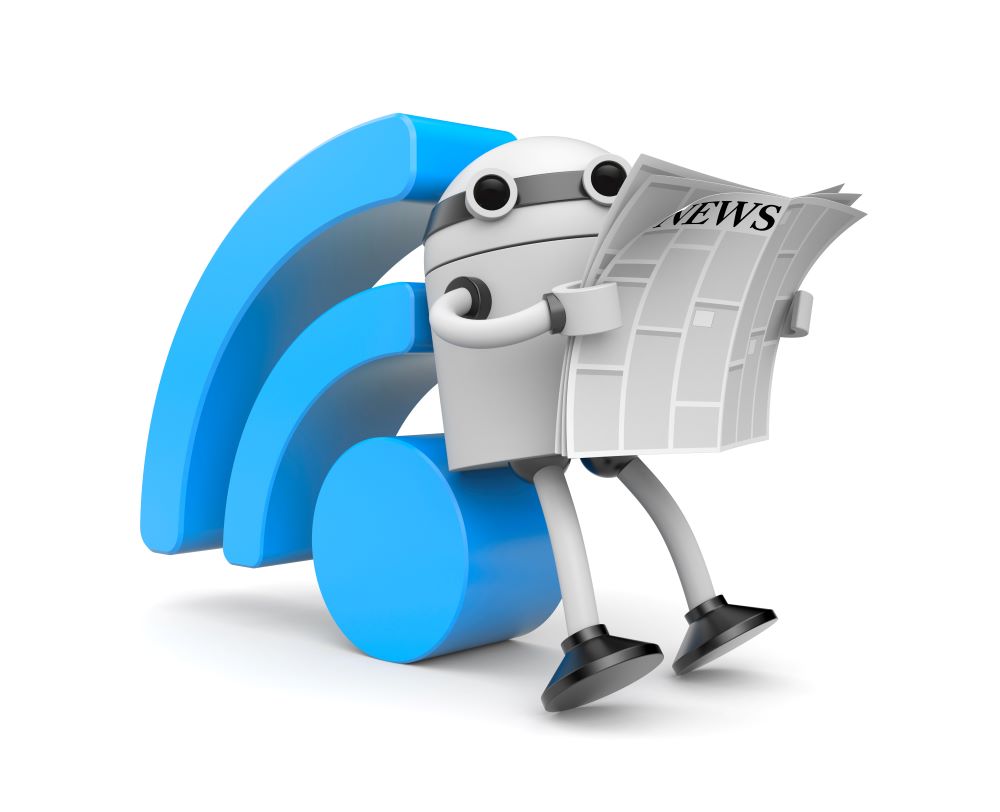 By adding an RSS feed to your blog, you can reach more people. If other sites use the RSS feed from your site, their readers will be able to see the latest updates from your location as soon as they are posted.
By adding an RSS feed to your site, you make it easier for search engines to find and index you. By providing an RSS feed for search engines such as Google and Yahoo!, you increase your chances of getting found and ranking higher in the search results.
RSS feeds allow people to subscribe using an RSS reader or news aggregator. This will enable them to get frequent updates from multiple websites without visiting each one individually. Instead of going out and finding information on their own, they can let the news come directly to them.
Create RSS Feed Free
If you want to create RSS Feed, you can use different applications. The following are the best applications you can use to create an RSS feed.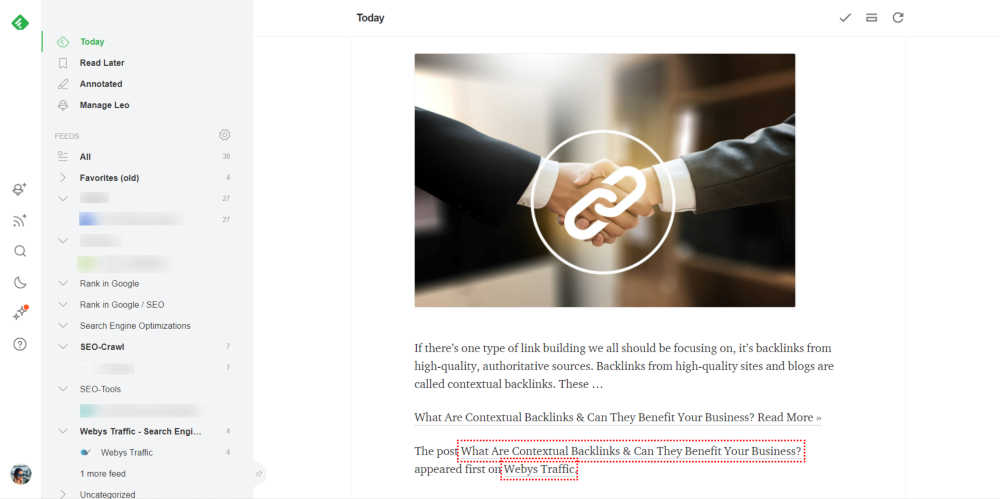 Feedly is an application that has been around for a while. It is one of the popular apps you can use to create RSS Feeds. You can read and save news and blogs to read later on any device you have.
2. Bloglovin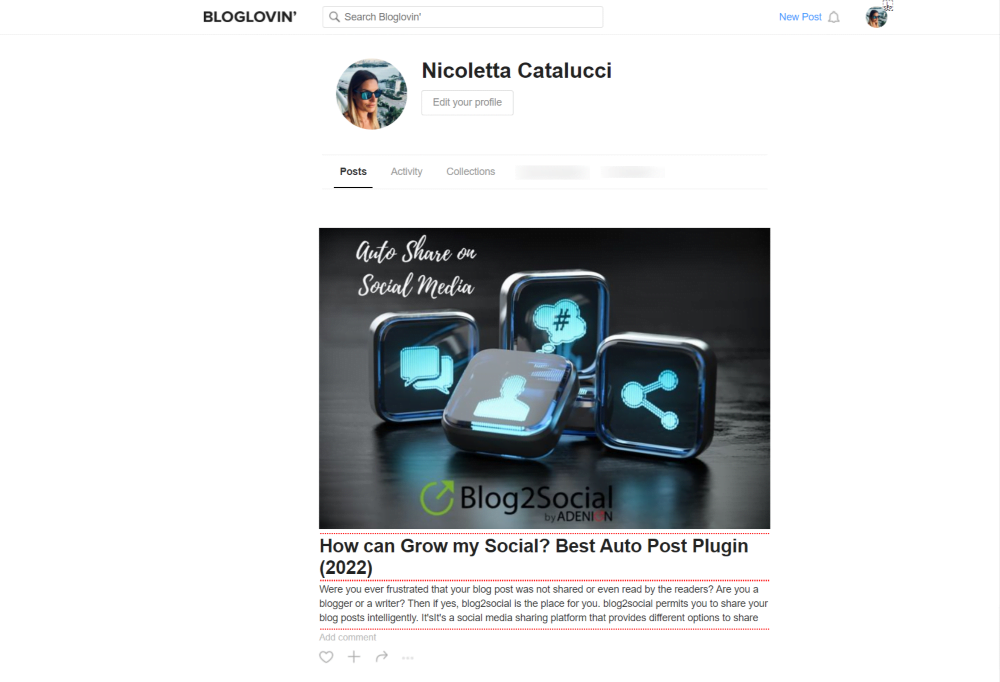 Bloglovin is another way to share your favorite blogs and news in one place. You can organize your feeds with this app by subject, keywords, or anything else that pops into your head. You can also discover new blogs and writers to follow, with a wide variety of content available.
Inoreader allows you to create your custom RSS Feed by simply creating an account in the app and adding keywords related to whatever interests you. It will enable you to add feeds, channels, or tags to see all the relevant information on one page instead of searching for individual sites or topics.
Newsblur is a great way to create an RSS Feed by following things on social media and websites and getting updates from your favorite publishers directly through email or in the app itself. You'll get your feeds quickly, and they're easy to search through as well.
The Old Reader was created by two ex-Google engineers who wanted to recreate the feel of Google Reader as much as possible but with added features that were not present in Google Reader, such as sharing feeds with friends and commenting on articles shared by friends and others in the community within The Old Reader itself without opening up the browser (this feature is currently only available on its website).
How to Create RSS Feed for a Website
Feed43
Feed43is a free service that converts web pages into RSS feeds. It uses a web crawler to fetch the HTML of your chosen website and then extract the content you've specified.
You just need to provide the URL of your site and then choose some filters using regular expressions. You can also add images and links to your feed with Feed43.
Once you've finished setting up the RSS feed, you can preview it and download the XML file or subscribe to it in your favorite feed reader.
FetchRSS
FetchRSS can create an RSS feed from a web page without RSS. It works by reading the HTML of the page and extracting the content. The process is relatively simple on the FetchRSS homepage, paste in the URL of the page which you would like to get a FetchRSS feed URL from and click on the "Continue" button.
FetchRSS will then display the page so you can select the items you want in your feed. It works best with blog-style pages with several things to feed, all formatted the same way.
You then need to specify which part of each item you want in your feed to end up as either the title or description for each item in your feed. You do this by choosing components from a list at the top of each item and then clicking on what you want in that component.
RSS Feed Creator
It is a program that enables you to create RSS feeds.
RSS Feed Creator provides a professional interface that allows you to build and maintain your RSS channels.
Creating an RSS feed with this software is as simple as 1-2-3. Just enter the information about your feed, such as the URL, then choose the required options in the "XML Settings" tab. Once you have finished this, press the button "Create XML," and you are done.
Bottom Line
I think we've all had a chance to see the importance of RSS Feeds and how it has affected the news world, and how they can now be viewed on our phones and tablets. Overall, it's been a pretty good experience for the news-reading public. I love staying updated on current events no matter where I am. Along those same lines, I think that RSS feeds could offer plenty of potential to designers and web designers as well. No more waiting around for an email newsletter—your RSS feed will keep you up-to-date on new templates and design trends. This is especially useful when you're on the go and don't have time to check your email daily.