Every business has a goal. Everyone wants to succeed, whether getting new customers, increasing revenue, or improving customers' experience. However, for success to be achieved, one factor needs to be in control — the bounce rate. So, what is bounce rate, a bounce is a single-page visit on the web, so bounce rate denotes the percentage of people who visit the site and then leave without viewing any other pages. If you have ever tried to find out the best bounce rate, you are reading the right guide. The truth is that every site has a different audience. Therefore, its quality depends on the quality of content, form design, user interface, internal linking structure, and on-site SEO.
A high bounce rate can harm your search rankings. Google and other search engines look at bounce rates as a factor when ranking a website in search results; the higher the bounce rate, the lower your ranking will be. Why? Because Google wants to show searchers the most relevant results. If searchers click on one result only to leave your website quickly, it means that you aren't meeting their needs, and they should try another effect instead.
Google has been working hard to improve its ability to understand those needs and match them with the best possible results. To do this, Google looks at hundreds of factors when determining which websites are most relevant to any given search query—and one of those factors is bounce rate.
Bad, Normal, and Good Bounce Rate
The bounce rate metric is critical for any website but even more critical for e-commerce sites as it can give you valuable insights into why people are leaving. It can help you optimize your conversion rates and increase sales.
Bad Bounce Rate :50% – 60% and Above
Normal Bounce Rate :30% – 40%
Good Bounce Rate :20% – 30%
From Bad To Good Bounce Rate
1. Entertainment value: If people spend more than a few minutes on your Blog, then people must find the content fun to read, or they want to find out more about you.
2. Images: Did you post pictures of yourself, product pictures, or photos that might add entertainment value? People shopping online need to trust that they're buying from an actual person, not just a brand (unless you're selling branded items). So show some skin! A picture is worth a thousand sales!
3. Content: Do you have interesting articles, or do the articles look like they were copied and pasted from somewhere else? I would guess that most blogs have their fair share of unoriginal content, but at least try to sound like an authority on what you're writing about (unless you are).
How to Improve Bounce Rate of Blog or Website
Reducing your bounce rate can be challenging because many factors might cause a high bounce rate. But by analyzing some of these factors, you can learn how to reduce high bounce rates to gain more customers.
Swapping out graphics can help your website and Blog achieve higher click-through rates. A picture that is easy on the eyes and pleasing to look at will entice viewers to stick around and read more of the content on your site. If the graphic isn't informative or engaging, it won't matter how well-written the content is; readers won't stay for long.
You should also be aware of your website's load speed, as this will affect both a visitor's experience and bounce rate. Visitors may leave if they wait too long for a page to load. You should also ensure that your site is not missing any images or broken links that may distract readers from staying and reading further on your site.
Mobile-Friendly Pages
Google announced in April 2015 that mobile-friendly pages rank better than others. If you didn't know, a mobile-friendly page displays correctly on mobile devices and is easy to read.
When updating a blog or website to be mobile-friendly, remember to ensure that every page is responsive. It means the layout will adjust according to what device it's being viewed on.
When you build your website with WordPress, you'll find there's a lot of templates available for you. However, the default Twenty Fourteen theme doesn't have the right features for a mobile-friendly site, so you'll need to either upgrade or find another theme that suits your needs.
You can do this extra work by installing a free plugin called WPtouch Pro. If you're interested in running a mobile-friendly site, then check it.
How do we find out if this content is relevant to those particular keywords?
Getting to the bottom of a high bounce rate can be tedious, especially if you're dealing with a large site. Fortunately, several tools can help.
An excellent first step is to determine which keywords your site ranks for. If you already know that your SEO is in good shape, look at Google's Keyword Planner tool, and it will give you an idea of which terms your site ranks for and how competitive they are. From there, it's time to get a little more detailed.
Once you have a list of terms from Google's planner, plug them into Pro Rank Tracker. This tool lets you see which keywords bring the most traffic to your site and send visitors away from your site. Just make sure you're tracking the right page — if the bounce rate is high for one page but not another, there's probably not an issue with the content itself.
Once you have the data in front of you, it's time to figure out how to fix things. A person who clicks on "fishing reel reviews" might be looking for a different type of fishing reel; if not, the bounce rate may indicate that the page failed to meet their needs.
Pop-Ups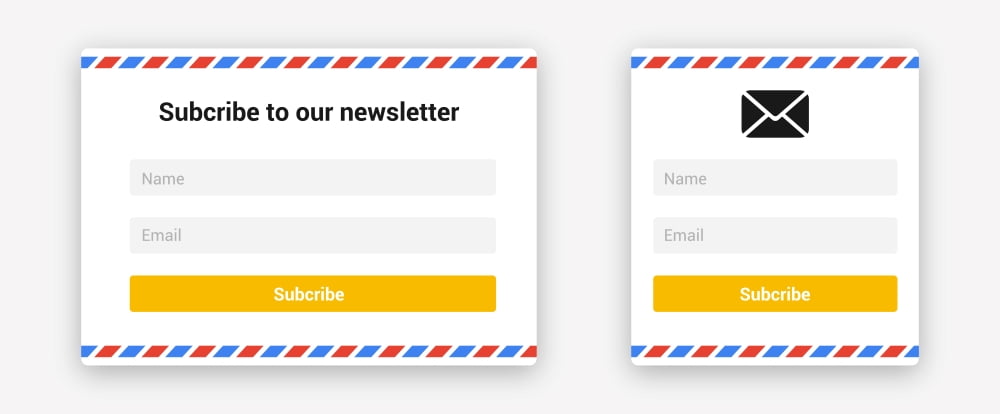 Banners and pop-ups will often cause users to leave a site quickly. If you have pop-ups on your website, users may not even see the content on other pages. Unnecessary plugins: The use of unnecessary plugins can also negatively impact a user's experience with a website. Users may not know how to interact with new plugins or find them distracting or annoying. If you want to add new features, be sure they are valuable and relevant to your website's user experience.
Plug-Ins
Plugins can be great for making your site easier to use and more efficient, but if you have too many of them, they can cause your website to become less user-friendly. That's because plugins are software applications that are temporarily installed on your website or Blog; when you visit a blog or website that uses them, they can slow down loading time and even cause crashes.
A simple solution is to limit the number of plugins you use on your site. Some plugin providers offer a "lite" version with limited features that will be beneficial without distracting visitors or slowing down their machines.
Blank pages
A new study from SEO experts has found that blank pages and technical errors are the leading causes of high bounce rates for eCommerce sites. The report, which White Shark Media produced, surveyed many online retailers and found that a significant number of them are experiencing high bounce rates. Around 55% of websites surveyed experienced a bounce rate of over 50%, with another 27% having rates between 40% and 50%. The research also discovered that the top reasons for this problem were blank pages (which appeared on 16.67% of sites) and third-party links (which appeared on 7.03% of sites). Technical errors, such as 404 errors, also contributed to high bounce rates, while poor or non-existent content further decreased an eCommerce site's chances of converting visitors into customers.
Proper Optimization of Title tags and Meta descriptions
The trouble is that many bloggers don't follow Google's guidelines for crafting the best possible title tag and Meta description. Why? Well, because it can be difficult.
Correctly formatted title tags and Meta descriptions are essential for helping search engines understand a web page. If you get these wrong, not only will you not rank at all, but you might also get penalized for trying to trick Google into thinking that your post was something other than what it was.
Titles and Meta descriptions should be as compelling as possible to lure readers in. That doesn't mean you should stoop to clickbait, but it does mean that you should try to make your titles and Meta descriptions intriguing enough to draw people in. On some level, search engines care about how well-written your blog post is, and they want quality content if they're going to return it in search results.
So how do you craft the best title tag and Me0ta description? Here are some guidelines:
Keep titles under 60 characters: Although this isn't an official rule, most SEO experts like to keep their title tags around 60 characters or less.
Low-Quality Content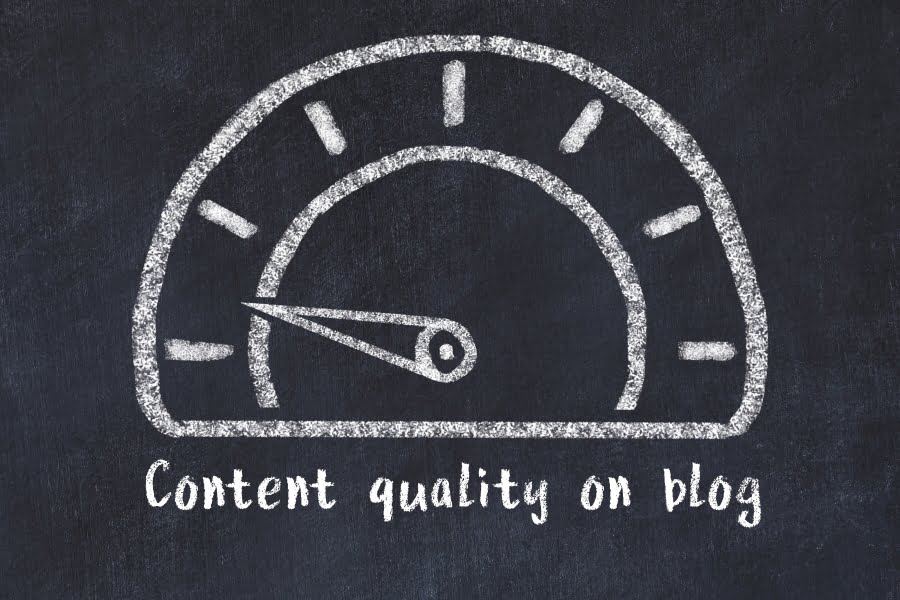 In May 2015, Google started using a new algorithm designed to downgrade sites with low-quality content. This change was noticeable almost immediately, with many websites that were previously ranking well on Google falling down the rankings. This is because the new algorithm uses various signals to determine how relevant a web page is deemed to be by search engines. One of these signals is the bounce rate.
If someone comes to your site searching for "skiing holidays" and then immediately leaves (bounces), then you can assume that your site isn't very relevant to their query. The higher your bounce rate, the less likely it is that you will rank highly in Google's search results for your chosen keywords.
When Google changed its algorithm in 2015, it specifically looked at bounce rate as a signal that a web page was of low quality. A high bounce rate indicates that visitors to your site aren't finding what they are looking for and quickly leave. This signal is now used in conjunction with others, such as click-through rate (CTR) and time spent on-page, but Google has confirmed that bounce rate is a factor they look at when determining page ranking.
In short, if you want to rank highly in Google's search engine, you need to have pages that provide valuable content and keep visitors engaged on your site. This means having lots of relevant content on each web page and encouraging visitors to read more by placing internal links throughout your content.
SEO Can Reduce Bounce Rate of Blog
An effective SEO strategy can help you increase your website traffic and improve your online visibility. It can also help you improve your bounce rate, ensuring that the visitors who land on your site are engaged enough to stick around for a bit longer.
The importance of search rankings in the life of any business or brand is undeniable. Search engines are an effective source of traffic for thousands of websites, and a large portion of it comes from people looking for products or services within their niche.
These days, SEO has become an essential part of every marketing strategy, and many companies spend vast amounts of money on SEO experts and agencies to rank higher in search results. Although SEO is still highly effective and recommended, there are other ways to attract organic traffic through your website:
(a) Content – Content is king! To keep visitors on your site, you should provide them with the information they're looking for. If you don't have helpful content on your website already, you should start doing it as soon as possible. Content is an essential factor in optimizing a website and boosting its visibility within search engines.
(b) To entice customers to make purchases, companies will often advertise their goods or services using a targeted keyword. Targeted keywords are words or phrases that people type into search engines when looking for products or services online. To use this strategy, you should identify the keywords and phrases that best describe your product and how your product can benefit potential customers. For example, a company that sells dog food might use targeted keywords such as "healthy dog food," "dog food reviews," and "dog food store."
Bottom Line
As we know that what bounce rate is In conclusion, the bounce rate is one of the most important metrics you should measure for your website's SEO efforts. Take action immediately and reduce your bounce rate to create a more relevant website that users will return to for a better user experience.