There're many websites on the internet, but very few can convert visitors to paying customers. Statistics show that an average of only 2.86% of websites across all industries can convert. That's why you need a content optimization plan to attract and keep customers long enough on your website to take action.
A well-optimized website provides the best user experience and converts visitors to customers. How? Because each customer visiting your website is looking for a personalized experience that will help solve their problem.
So how do you optimize your website for content? Let's dive in and walk through the website and content optimization steps.
Conduct a Website Audit
An audit enables you to analyze your website and diagnose issues that need your attention. Summarize and write down the performance of your website. Pay attention to the problems in areas like website content, website design, and SEO.
Also, assess your competitor's site. Look at their site's design and content optimization strategy, including how they use keywords.
Assessing your competitor's website inspires how you can optimize your site. It also lets you see gaps you can improve when revamping your business website.
Perform Website Content Optimization
After analyzing content during the auditing process, you need to make some adjustments. Remove low-quality content, so Google does not index them. Check and fix other indexing issues.
Implement the gap opportunities you discovered when analyzing competitors' sites. Include those gap opportunities in your content marketing strategy. Make sure you consider SEO practices like keyword optimization.
Keyword optimization requires you to determine relevant user search terms and include them in your content.
Properly optimizing your site will rank it highly on Google's result pages. This makes it easier for your customers to access your business online.
It's also essential to check out current SEO guidelines to avoid Google penalties resulting from errors like spamming keywords. SEO is a broad area, and sometimes, outsourcing can be the best option.
Outsourcing your SEO content marketing to skilled experts can improve your marketing techniques and help your business stand out. A content marketing firm better understands the complexities of online content. These experts know how to use content to ensure you rank well on search engines and that your customers find value in your content and get more Website Traffic. 
Upgrade your Website
After a website audit, it's time to implement the new changes. The site upgrade should make your website visible to customers and entice them to click and take a specific action.
The action can be anything from filling out a form to clicking a buy button. As you evaluate and upgrade your website, consider the different platforms it operates.
For example, find out if your website is mobile-friendly. This is critical because online searchers perform 177.8 million searches on their mobile phones. To attract these potential customers, your new site should also be mobile-friendly.
Here are upgrades you can implement.
Add Fresh Content Regularly
Updating fresh and relevant content keeps your audience engaged and looking forward to your next update. It also builds trust and loyalty.
For example, customers will buy from businesses they love and trust. They will also refer their friends and family members to your business if they trust you.
Engaging your audience with high-value and well-content optimization will make them your brand ambassadors.
Add Multimedia
Content optimization is not only text-based. The human brain processes image 6,000 times faster than text, making adding multimedia to text important. It's an effective way to communicate. Incorporate relevant images and videos into text and make your content more exciting and engaging.
Remember to optimize your images and videos for search engines to increase visibility online. People are also likely to click and share videos and pictures via mobile phones. This means the user experience on your desktop should be the same as on mobile devices.
Improve Loading Speed
The optimal speed of a website should be 2 seconds. That's why you need to test your website speed and make adjustments.
Remove large files you no longer use and enable compression to optimize your images. Online users have little patience and will not wait for a slow-loading web page. Instead, they will switch to your competitor.
It's always good to remember humans and online users have an attention span of 8 seconds and are less likely to buy from a slower website. Slow web page loading reduces engagement and indicates a lousy customer experience.
Update your Website Design
Make sure your website design is updated to current standards. 57% of online users say they will not recommend a website with a poor design.
This is because the first impression of your business matters. It can make you gain or lose customers. If your site is more than five years old, users will likely find it dated. It's time to revamp it. A well-designed website is more attractive and helps to establish trust with your customers.
Have a Clear Call to Action
Have a clear call to action that tells visitors what to do once they land on your website. For example, do you want them to sign up for something like an email list? Or do you want them to buy products in your eCommerce store?
Have call to action (CTA) buttons that are visible and clearly labeled. The CTA buttons should be brightly colored and not lost in the background.
Consider Usability
If your website is easy to use, it will encourage visitors and customers to keep coming back. You will also gain more customers and more business.
Usability includes how you display your products, services, and information about them. Customers should not struggle to find information about what you are offering.
The information must be concise and transparent at all times. The website pages should also be easily accessible. For example, if a customer wants to subscribe to your email list, they should quickly see where to go.
The layout of your pages should also encourage social sharing. This will optimize the usability of your content.
Compatibility with Browsers
Your website must be compatible with different browsers. This way, your content can reach more people. Your website should be accessible to the growing number of internet browsers like Internet Explorer, Safari, and Firefox. People should get you on more browsers, and your site should load on them appropriately. This should include significant browsers and their older versions as well. If your website loads only on a few browsers, you exclude other people from reading your content. This can impact your brand reach and profitability.
Website Security
Website security is essential, primarily if you're operating an eCommerce site. It's necessary to be aware of and control risks such as malware, viruses, and breaches in the front and backend of your site.
Such threats can affect your content and reduce your client's trust. An eCommerce site owner should ensure all customer information they produce when performing a transaction is secure.
An SSL certificate is one of the ways to ensure your website is safe and gain customer trust. Putting security measures in place will encourage more internet users to access your sales copy, read and take action.
Apply Branding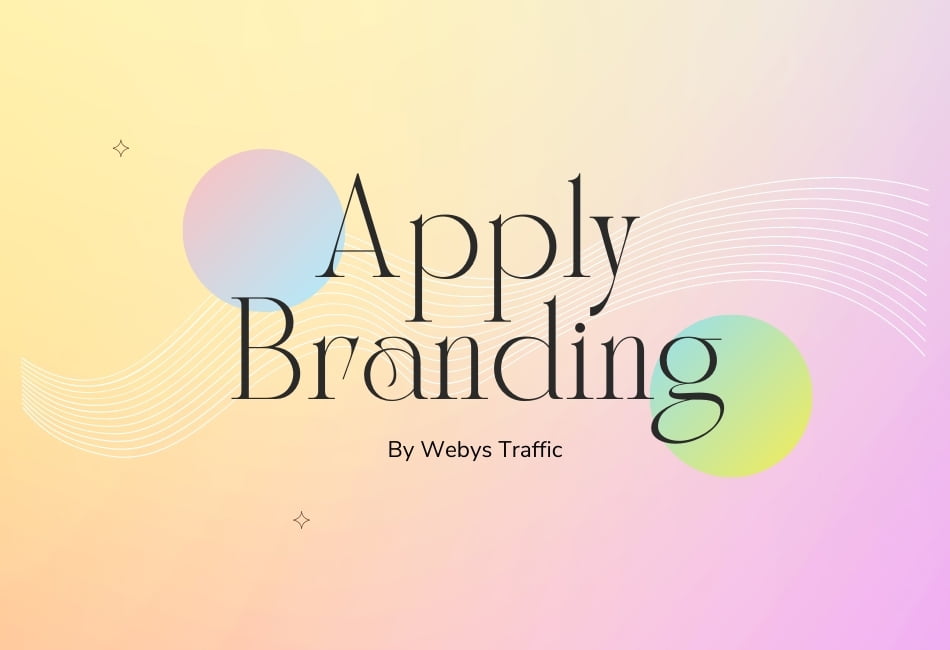 Branding identifies your business, large or small, uniquely. Make sure you design your logo and brand your website appropriately. A logo can make viewers form an opinion about your business.
Use a professional logo that can catch your customers' eyes and make them want to click and read content on your website. A logo also presents your brand voice.
So choose one carefully. Place it where your online visitors can easily see it. For example, you can put it on the top left side of your site.
This is where visitors' eyes quickly look when they come across a website online. Consider using the same logo in other places so people can quickly identify the logo when they come across it online. For example, you can use it in packaging or clothing items. This increases your brand visibility.
Add and Update Contact Page
Let your customers know how to find you when they need your services. Make your contact page easy to find. It should have all your contact details.
If you recently changed your address or contact information, update your contact page promptly.
When customers can quickly reach you, it means they have a good experience on your side, and they are likely to return. This increases the conversion rate and improves profits.
Key Takeaway
A professional website that is well designed and SEO optimized plays a critical role in marketing your brand. Brand awareness requires you to optimize content to stay visible to your customers.
Providing valuable information on your website creates an online community. It helps build a relationship based on trust. If your customers trust you, they are willing to visit your website and buy your products. Businesses need to know how to optimize their website for content.