If you belong to the writer's world in any way, there are high chances that this term is not unfamiliar to you. Moreover, you may also have heard that these services offer an incredible boost to your website's SEO (Search Engine Optimization). Thus providing you a clear pathway towards your site's success.
However, if you are not, you have landed on the right page, as this article contains all of the essential information that one must know about PBN services to improve its site ranking. We have created this guide to answer all of the questions about PBN services, along with a few tips accordingly. So without any further due, let us have a look at the article.
Matter of content
What is PBN service?
Are private blog networks against the Google guidelines?
How does a PBN service create a Private Blog Network (PBN)?
Elements of a PBN network
How one can set up a PBN in some simple steps
How many expire domains can someone add to their blog?
Bottom line
What are PBN and PBN services?
Basics always come before advance. Hence, before jumping into the advanced features, it is essential to let you know about the basics of PBN and PBN services. It'll enable you to look at the bigger picture in a better way, therefore, have a careful look at the detailed overview that we are going o discuss next in the article.
A detailed overview about PBN and PBN services
So PBN is an abbreviation of the term "Private Blog Network. It possesses various seemingly disconnected or inactive websites, known as the PBN sites or PBNS. Now, every PBN site has high domain authority(DA) and page authority (PA).
A PBN service utilizes these static websites to build valuable internal links, external links, and backlinks to your leading site also called the "Money site."
To add to it, a PBN act as an effective tool to enable your main website to rank on the first page of Google's search engine (SEO). And to do so, every PBN must remain independent of the others, thus allowing users to create unique "Natural links."
On the other hand, if the case does not remain the same, the user may create links that form a connection between their website, that will not result in the same PageRank power snd will bring your site down in the Google search engine.
Speculatively, if the owner of a private website, or SEO company, pulls a PBN, they drastically improve the search ranking of their site through the backlinks from well-established sites.
High-quality backlinks play a highly crucial role in a website's search engine ranking. It means a backlink from a new website can give your blog a slight boost. Nevertheless, getting the same sort of backlink from an established and algorithm-trusted website can grant you an instant and massive increase, ranking it on the first page of google searches.
At this point, we are fully known with all of the arising queries in your mind: "How does a PBN service create a private blog network?" well;l! don't worry as we are going to give you the complete answer to your question shortly. But first, let us look at another burning question regarding the same topic: Are Private Blog Networks against the google guidelines?
Are private blog networks aginst the google guidelines
The most straightforward answer to this question is "YES." The Google guidelines are opposite to the PBN services and condemn the use, claiming it to be a black-hat method to rank your website on the first page in the shortest time.
How does a PBN service create a Private Blog Network (PBN)?
Now, you know all of the basics regarding PBN, and you are fully aware of its guideline constraint regarding Google. Therefore, it's time we discuss the creation method of PBN and its services
. The PBN usually builds a private blog network by following some steps. But remember, these steps are not easy; a large amount of energy and tons and tons of effort are required to create each network and link-building plan to avoid the risk of penalty in the long run.
So, the PBN services generally collect information about the subject matter of your interest and website to start the process. From there onwards, the PBN experts will design your blog network site according to your preferences and needs.
However, stay sure to keep investigating for cheap and low-cost alternatives to rest assure the maximum profit out of your business (site). Nevertheless, go for an affordable but EFFICIENT option; we are not suggesting to go for low-quality ones as they can contribute to google algorithms spotting these junky sites quickly, which will ultimately result in your website being devalued.
Elements of a PBN network
There are five essential elements that a normal PBN generally contains, which are listed as under:
Authoritative domains
High-quality content
Natural links
Disconnected or inactive network of websites
Separate host for every domain
How one can set up a PBN in some simple steps
Setting up a Private Blog Network (PBN) may seem to be an easy task at first. Nevertheless, in actuality, it is not. Instead, it required immense hard work and hours of planning to set a up single private blog network( PBN).
Now one central question that may come up in any of our reader's minds is, why shouldn't I purchase a few domains, whip up some content and create as many links as possible for my money site"?
So the answer is that implementing these PBN strategies can quickly get away from a beginner unless they have considerable experience with content management, link-building systems, and social media integration with a good guide.
And guess what, you are going to find that guide in this article as well. Just look below
Complete guide Setup a PBN in 6 steps
At first, you need to answer specific questions asked by the PBN service when you contact it. Provide the accurate login information to the website, and then wait for a few weeks while the team constructs your work and contacts you with results.
A typical procedure of PBN setup involves all of the below steps
Step 1: Final authoritative expired or expiring domains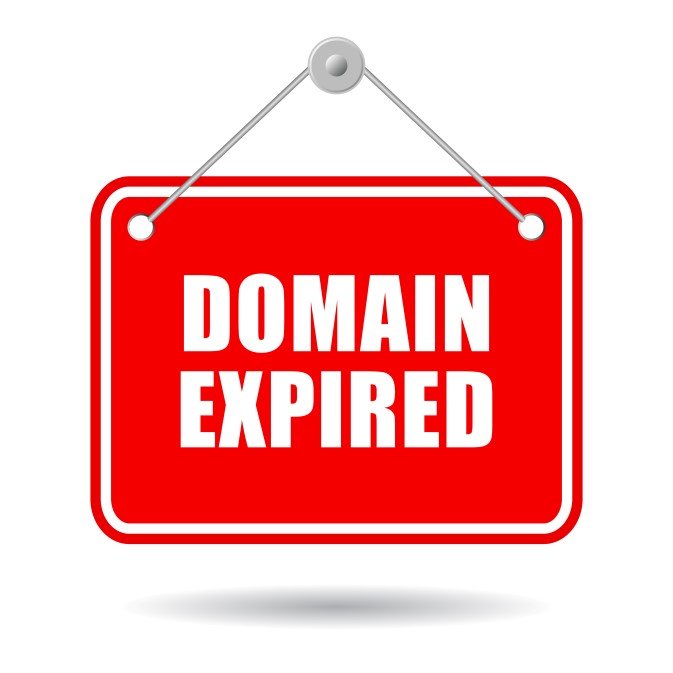 Purchasing an expiring domain or an expired domain can work for the myriad and search engine strategies that include
Transfer of present-day site content to a high-ranking domain
Redirecting the expiring domains/ expired domains to the existing website
Using the domain as a part of PBN
Step 2: Choosing a Hosting Service for the Domain
After an expired domain/ expiring domain is purchased, your selected PBN service will continue setting up a web-hosting service before launching the sites.
To rest assured that these websites remain unconventional and unconnected, the PBN managers mostly tend to host the accounts on various servers.
Hosting all of your public blog networks on the same servers makes it easier to connect the accounts. The PBN businessman can still opt for one of the several popular site-hosting platforms that any website would want to use.
GoDaddy, BlueHost, Amazon Web Services, DigitalOcean, and HostGator allow your PBN sites to hide in plain sight.
Step 3: Set up the website
After that, your PBN setup service has obtained your domain of yours and has managed their hosting, the next step most likely is setting up your website.
Now, depending upon the strategy, the team will work regarding the topic of the domain, re-brand it, or turn the environment into a local business site to make sure that referrals and backlinks seem natural.
Step 4: The creation of quality content
Now here comes an essential step of the whole process: THE CONTENT CREATION. Experts recommend that the content should at least consume two to three pages for three posts to pass a manual Google review, should one arise. And each page must contain relevant content to reap maximum benefits.
Step 5: Create a link-building strategy
The link-building strategy considers the distinct types of links, including footers, headers, sidebar, image links, and contextual text.
Step 6: Integrate social media.
Adding social media exposure to your private blog network contributes to bringing more engagement to your website. Thus linking the social media account is the last yet essential step.
How many expired domains can someone add to their blog?
Well! The answer to this question is a bit difficult. But don't worry, we have tried our best to simplify it in easy-to-understand words along with an example.
So, you can add multiple expired domains to your blog. Nevertheless, it can confuse the search engine to a certain extent, which can also devalue your blog. Hence it is suggested from our side to use a single expired domain for one website.
The bottom line
In a nutshell, PBN services hold a unique position in the online ranking world for their magical services. I,e it can make any post rank in the google search engine with a faster rate. Nevertheless, you need to know certain things about it to benefit fully, which we have mentioned in the article above. Rest, we wish you good luck!