Google is a name that we all know in today's world. It has continued to get immense popularity from birth to date, establishing and proving itself as the most extensive online search engine globally.
Do you know that the current turnover of google is 181.69$ billion dollars? Amazing, right? However, it's not just its search engine that has made google such a huge name. Instead, the main reason for success lies within the various web services. These services include valuable tools such as Google Scholar, Google analytics, G+, and many more.
Nevertheless, Google console tops the list for a wide variety of reasons. But wait, you don't know about it? Well, if yes! Then you have found yourself just the right article. So it is a web service proffered by Google with the significant purpose of enabling webmasters to check various factors of their website.
The tool is famous for many reasons.  But before we jump into those reasons, it's better to possess deep knowledge about it to ensure better understanding. So, in this regard, we have brought you an ultimate article.
This article contains all of the crucial information to ensure its efficient use, including some frequently asked questions and the complete list of essential features. have a look.
All You Need To Know About The Google Search Console
Matter Of Content
What is a Google search console?
Features of Google search console
What is the average CTR in the Google search console?
What is the average position in the Google search console?
How do you  group and filter data in the Google search console
Google search console vs. Google Analytics
How to add a user to the Google search console?
Bottom line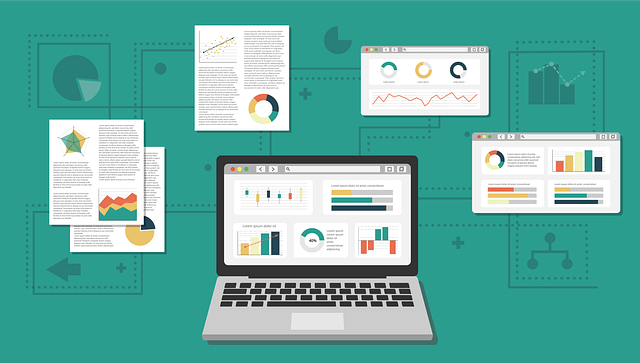 What Is A Google Search Console?
"What" always comes before "Why" and "How," as it aids in creating a clear picture in your cognitive thinking processes. So what is Google console?
Google search console is an online tool designed by Google to let webmasters keep an eye on indexing status and optimize the visibility of their websites.
Historical Overview
The web service came into existence in the early '20s. The tool was initially named "The Google Webmaster Tools," which was then changed into the Google Console in May 2015.
In January 2018, Google launched a new version of the same tool: the search console, with slight changes to the user interface. But wait, the evolution journey does not stop here. Old search console reports were removed that also included home and dashboard pages.
Features Of Google Search Console
So, what is the prime element of any tool that makes it stand out from the competition? Its features, of course. Here are some of the features of the Google console. The tool lets the webmaster do the following tasks.
Submit and keep insight into a sitemap
Write and inspect the robots.txt file to aid in discovering pages that are blocked in robots.txt accidentally.
Examine the crawl rate and keep an eye on statistics about when Googlebot accesses the specific web.
Add, remove or replace the property owners and associates of the web property.
Link pages (whether internal or external) that are linked to the website.
Setup a domain to determine and analyze how the site's URL is displayed in the SERPs
Inspect reports regarding the site's speed from the Chrome user experience report.
Get notification regarding manual penalties from Google.
Provide API access to add, change and delete listings along with list crawl errors.
Ease of checking security concerns if you have any issue with your website, accordingly.
Also, the Google search console has got advanced features called breadcrumbs and Amp to aid users in each possible way whenever they need assistance.
The tools also provide information about how Google crawls and indexes can help a website owner monitor and optimize search engine performance. Thus it aids in bringing more traffic to your website.
As of July 202, the tool allows the webmaster to analyze on-site structured data in the google console's dashboard.
What Is The Average CTR In Google Search Console?
CTR stands for "click-through rates." It is a metric that tells you how often people, who view your URL, end up clicking it. Google divides your number of clicks by the number of impressions to calculate CTR.
For instance, if your URL has got 1000 impressions and 100 clicks on it, your CTR will be 10%.
What Is An Average Position In The Google Search Console?
Average position in the Google search console is a term that stands for the numerical arrangement under which Google displays a URL within the search results.
Google states that the procedure of position calculating observes a downward slope, or you can say it flows in descending order. It means that the calculation is done from top to bottom on the primary page side. And then top to bottom on the secondary side of the page.
Nonetheless, there are some SERP features, such as AMP and carousels, where multiple pages are featured by google in a single section. In cases of these sorts, all URLS are counted in the same position within a single element.
On the other hand, average position is that a specific metric does not significantly represent the accurate position where you rank on a page to a particular period.  For instance,  you are where the URL appeared in position three on the first day and 7th on the next day. And 4 on the day after that, then the URL would show an average work of 4.6
How Your Group And Filter Data In Google Search Console?
The google search console allows 5 types of data grouping;
Grouping by query
Pages Grouping
Grouping by countries
Devices Grouping
Grouping by search appearance
Let us dive into a bit more detailed version of all of the sorts.
Grouping Data By Query:
when you choose to group your data based on the query, the tool shows you a metric for distinguishing keywords. For instance, if the shown keyword is "Office supplies," the tool will allow you to see the number of clicks, impressions, and other elements regarding this specific keyword.
Grouping Data By Pages:
Under this form of data grouping, you itemize the list of your URLs and how many clicks and impressions they are getting
Grouping Data By Countries:
This grouping can be called the geographical form of data grouping. Under this grouping form, you get to see the number of clicks and impressions from a specific region or country.
Grouping Data By Devices:
as the name elaborates, you see several clicks and impressions from the different major types of devices. For instance, you may find 10,000 clicks from desktops or 2000 clicks from mobiles.
Grouping Data By Search Appearance
Last but not least, data grouping by search appearance is next on the list. This form lets you view the number of clicks and impressions your URLs are getting based on how they appear in the search.
Google Search Console VS Google Analytics
One central question that keeps arising in the user's mind is, which one is better in the battle of google search console Vs google analytics? Look at the detail of each to find the answer.
So, google analytics is a web service launched by Google to enable the site owner to have a vivid snapshot of statistics regarding web traffic. Moreover, the service primarily highlights the way web users interact with your site.
On the other hand, the Google search console enables web admins that promote success in search results. It displays the number of clicks and impressions in major.
Thus, we would say that both services are best in their ways, and one should not compare them in any way.
How To Add a User To The Google Search Console?
Adding a user to the google search console is a relatively simple procedure. Just follow the step-by-step guide listed below to get the job done most systematically.
A Step-By-Step Guide To Add A User To The Google Search Console
Type " search.google.com in the search bar and navigate
Login to the site
Select the property from the " search property" drop-down
Now, select your web property settings
Under settings, select users and permissions
Select "Add User" in the Users and permissions
Lastly, add the user's email and click on "Add." And that's it, and you are done with adding a user.
On The Bottom Line
To sum up, google console, more popularly known as the google search console, is a top-notch web service launched by Google. It enables a webmaster to promote clicks and impressions and offers other premium services.
Also, we have tried to answer each of your questions, such as "what is the average position in the google search engine?" how can you add users to the google search console?" and many more. However, reading carefully is the only matter of consideration over here.