Several businesses that relied on Alexa.com for their site ranking, metrics, SERP positions, and many more are having to identify an Alexa Ranking Alternative to fill the void. Today we will discuss some of the efficient alternatives that users can try and check if it meets their requirements.
After 25 years, Alexa Rank, which began as an independent company in 1996 and was later bought by Amazon in 2009, closes its doors on May 1, 2022.
The global positioning system that has ordered millions of sites from highest to lowest popularity says goodbye after becoming one of the reference resources for content research and competitive analysis. In addition, it offered data such as the percentage of users who visited our website, the average page views, or the clicks it received.
Before May 1, we will be able to export our data but not buy a new subscription. If we already have one, it will remain active until the closing date. In the event that we use the APIs, they will continue to be available until December 15, 2022.
5 Top Alexa Ranking Alternative Tools
There is an excellent Alexa ranking Alternative that can replace the closure of Alexa Rank, surpassing the almost extinct Amazon tool. Let's see some of them:
1) Semrush
With a wealth of experience under its belt, SEMrush is a popular content marketing platform that has good analytics tools for Web and SEO. It has many functions that will serve us as a market study, carrying out campaigns, and of course, SEO.
Advantages:
· Efficient tool to research keywords.
· Track ranking and backlinks of a website.
· Users can analyze the SEO of the competition to focus more on the area that is needed and have a stronger online presence.
Disadvantages:
· The account is accessible only to one user. You have to pay extra to get multi-user support.
· They have different subscription plans for the users. And the accessibility of the features also varies depending on the subscription plan.
2) Moz-pro
One of the tools that we will find for professional SEO and MD tasks is Moz Pro. It offers features to automate positioning tasks and improve the user experience.
Advan:
· It gives the user an option to search for keywords.
· The user gets access to check the ranking of the website.
· Offers users to search for links.
Disad:
· The subscription plan is expensive compared to the other alternatives.
· It is not ideal for beginners.

3) Ahrefs
With the closure of Alexa, a very popular Alexa ranking alternative among SEO experts is Ahrefs. We may use the platform to optimize our website and compare our site to the competition. Research keywords, track site rankings, etc. Without a doubt, it is one of the tools that offer us the best quality metrics.
Cons:
· Offered more than 11.8 billion keywords for more than ten search engines.
· The user gets access to check the ranking history.
· Ahrefs has a rich data set.
Pros:
· It does not offer a free trial.
· It is complicated for beginners.

4) Similarweb
Similarweb is a platform that provides Web analytics and performance services. Providing information on the Web traffic of our users and that of our competitors. It gives us a global country and category range for the websites we choose, along with engagement and traffic metrics by region. We will also be able to consult our most direct competitors and compare their ranks and participation rates.
Advantage:
· Allows users to export data and results.
· Similarweb has an extensive data set compared to other SEO tools.
· Multiple data points.
Disadvan.:
· It doesn't have a mobile app.
· The Enterprise plan they offer is quite expensive.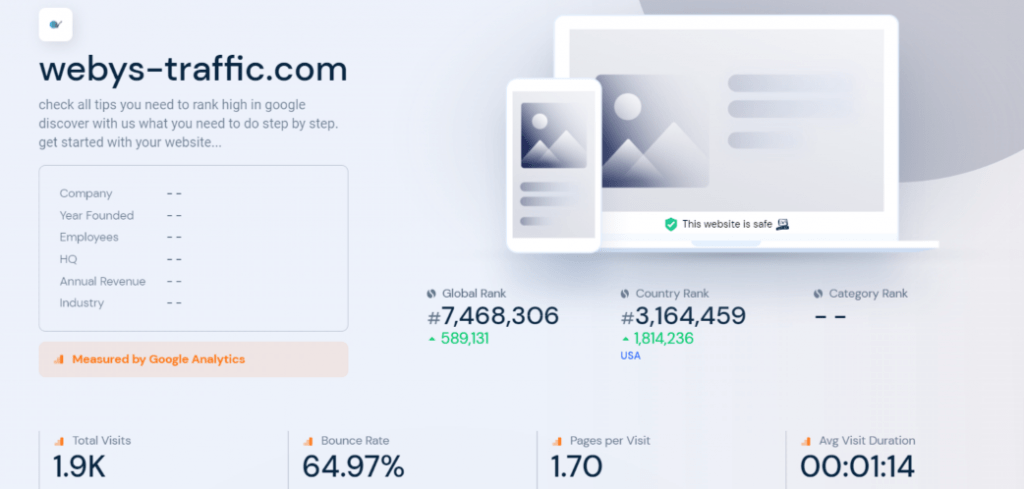 5) Spyfu
This other alternative is worth a try, as Spyfu can track our keyword rankings, analyze our competition, the words they rank for, and confirm, per keyword, their backlinks. Among many other things.
Good:
It gives the user an option to search for keywords.
Users can enjoy the benefits of both the useful free subscription and the affordable paid subscription.
It provides excellent competitor analysis data to other users.
Bad:
The user interface could have been better.
The free version offers limited access to users.
I could have designed it to be easy to use for beginners.

What is web traffic?
As you well suspect, it is not a traffic jam on the M30. In fact, if we refer to web traffic, the more, the better.
We call web traffic the entire scope of your website or blog. All the visits and impressions that your website has. That is, the times that people from different Internet sites enter to see your content.
What type of sources of web traffic exists?
We can differentiate web traffic based on where it comes from and how it is generated.
Direct traffic
Direct traffic is the users who have reached your website by entering the URL of your website directly into the browser's search bar. They can also be visited from links in emails. Non-indexed documents (such as links in a PDF), a presentation, a bookmark, etc…
Regarding the links that point to your website in its version without an SSL certificate, web pages usually redirect URLs that start with HTTP to the same ones that start with HTTPS. And that traffic also counts as direct traffic. However, if you see a site that sends a lot of traffic of this style, you better check it out.
Organic traffic (SEO)
Users who arrive at your web page doing research with a search engine such as Google, Bing, or Yandex, are traffic that we consider organic.
In other words, if you are looking for a term such as "SEO Blogs" In your browser and you click on Webys Traffic among the results, your visit will contribute to organic traffic.
This type of traffic is achieved with the positioning of the main keywords of your website and working well with SEO. It is sustainable traffic, highly qualified, and relatively cheap.
Payment traffic (SEM/PPC)
As its name suggests, it is traffic that we get by paying for advertising campaigns to increase visits to our website. We were talking about campaigns in search engines and paid campaigns on Facebook and other media that allow us to segment the public by interests, places, or keywords to filter it.
This allows us to have greater control over the cost of the campaigns and get only visitors interested in our product or service.
It is an advertising model that will allow you to quickly increase traffic to your website and achieve short-term results. However, it is not the most sustainable source of traffic.
Referred traffic
Pay close attention to this type of traffic, as it can be a great opportunity for your business. Visitors to your website that include this type of traffic are those who arrive, let's say, by "recommendation".
They are links to other websites, where visitors click and arrive at your website. These are usually links from third-party blog posts or digital media such as newspaper articles.
The value of this traffic increases if they are links in publications of sites with a theme related to the activity of your business.
The higher the quality, authority, and age of these websites. The more you will benefit from the positioning of your website.
Social Traffic
Yes, you guessed it. It is all the traffic that comes from social networks, and it is a fantastic opportunity to get quality visits to your website.
Every click on posts from Facebook, Twitter, or other types of platforms will count as social traffic.
It is very important to analyze well which social network you receive the most visits from to determine which RRSS you have to focus your efforts on.
Why do you need to increase traffic to your website?
Increasing traffic to your website is essential to be able to achieve conversions. A conversion can be any goal you have: purchases, subscriptions to your newsletter, or downloads of a file. But generally, all strategies have a single purpose: to convert your visitors into customers.
Normally, only a small percentage of visitors become customers. But if you are in an environment with such a wide reach as the Internet. You need to attract many visits so that this small percentage covers your sales objectives.
A clearer example could be the work of a photographer. A professional photographer can shoot hundreds of photos in a photo session. But he will give you only a small part.
Why?
It's simple, with more photos, you have a better chance of capturing a perfect moment. Choosing only the best shot. Just like you with web traffic. You attract many visitors, but only a small part is visitors. Who are very interested in hiring your product or service.
Not necessarily because they are not interested, but maybe it is not the right time. The conversion rate will depend directly on the quality of your visitors. This is why it is very important to choose the sources well to increase traffic to your website.
Conclusion
The closure of Alexa Rank was something that had been coming for a long time. But it does not represent a major blow to the sector as it has numerous Alexa alternatives. That surpasses the already obsolete Amazon tool. In almost everything, although it was nice while it lasted.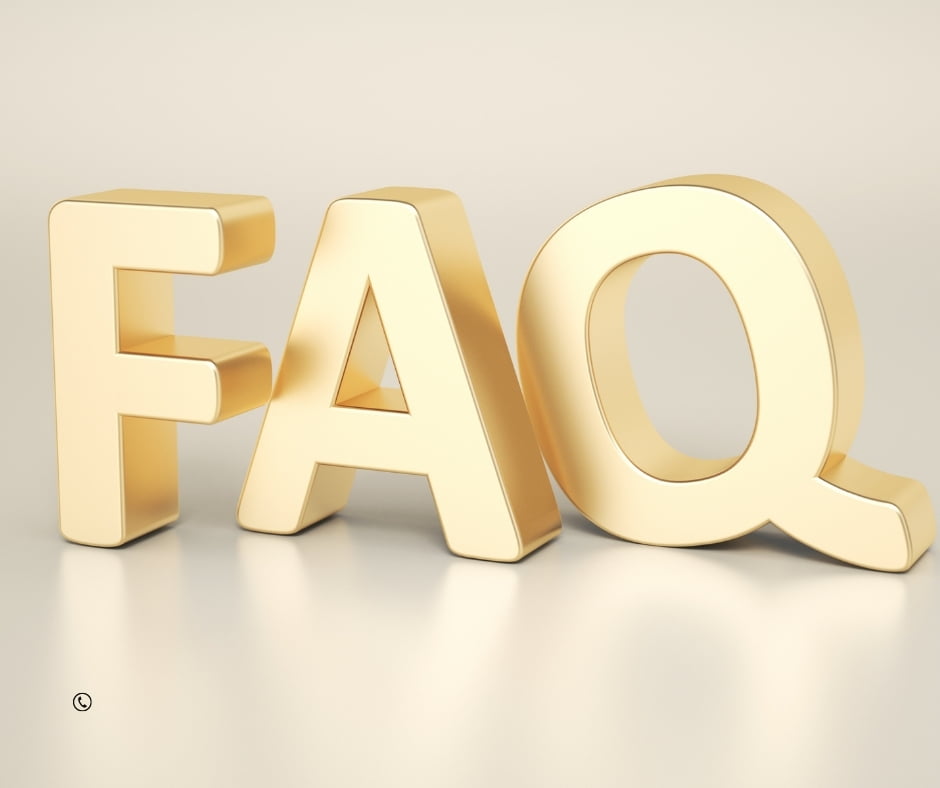 Frequently Asked Questions
What is the SEMrush rank?

SEMrush ranking is based on organic visibility and monthly website traffic. It is similar to Alexa rank.
What are the ranking factors?

Ranking factors refer to the different components that search engines like Google use to automatically determine the best way to rank a set of results, typically web pages, on the search engine results page.
How many ranking factors does Google have?

We already know that Google uses a complex algorithm to rank websites in order of relevance to users. This algorithm is believed to be made up of more than 200 ranking factors, which are analyzed in a matter of milliseconds with each search.