SEO stands for search engine optimization, and it is the practice of improving the quality and quantity of traffic on the website. In addition, it is a process of website content optimization so that search engines show it at the top in searches for a specific keyword. To understand what is SEO and how it works, let's break down its definition into parts.

Traffic Quality:

You can attract innumerable visitors around the world. However, if they are coming to your website because Google guides them, that is not quality traffic. Instead, you should attract visitors who are interested in buying the products you offer.
Once you get the right audience clicking through SERP (search engine results per page), you will get more website traffic.
Organic Results: You don't need to pay for organic traffic, and ads make up a major portion of many SERPs.

Types of SEO:

There are two types of SEO that you need for a better search strategy: on-page SEO and off-page SEO.

On-Page SEO: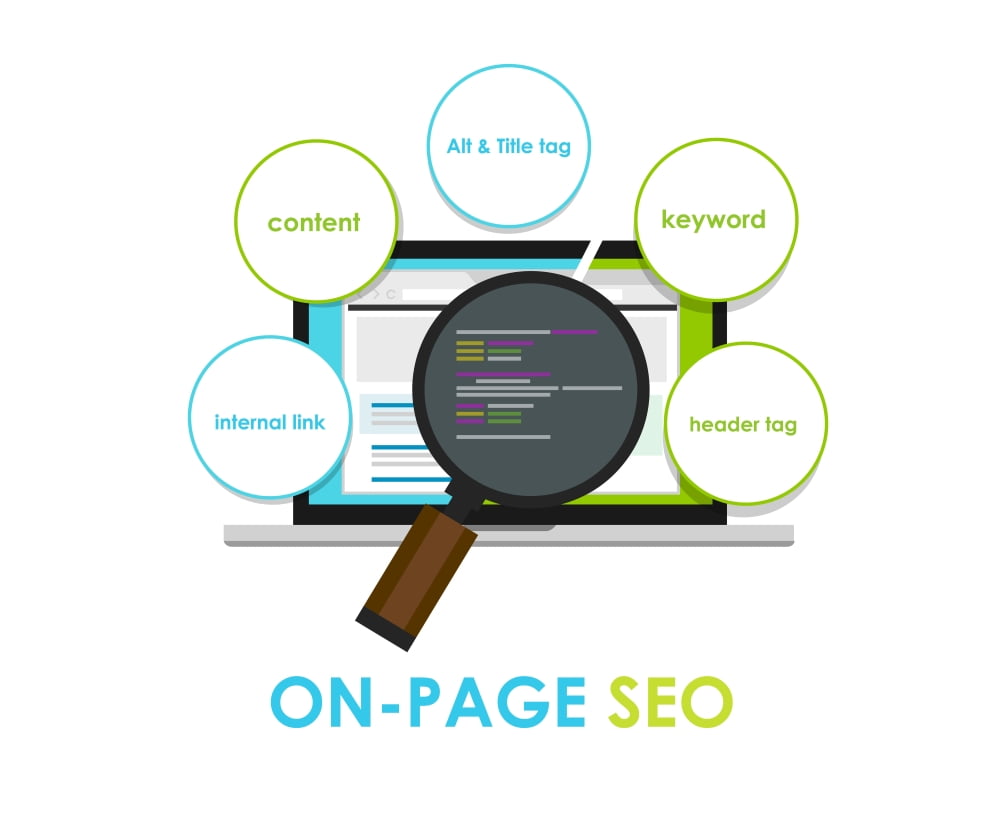 The main purpose of this type of SEO is to focus on optimizing parts of websites that are in your control.
The focus of Off-page SEO is to increase the domain's authority through backlinks and content creation.

How it Works

You might think of a search engine as a website you visit the type or speak a question in Google, Bing, or whatever search engine you are using. In return, these sites magically reply with a long list of web pages that could potentially answer your questions. That's true, but have you ever wondered what is SEO and how it works to consider the SEO factors behind those magical lists?
Let's have a look at the below-mentioned points to make things easier for you.
Google searches for pages that consist of relevant and high-quality information about the searcher's query.
They determine relevance by reading or crawling the website content and algorithmically analyzing whether the content is relevant or not.
Google determines the quality by checking how many websites or pages link to your website.
It is also based on mobile-friendly website behavior and loading speed.

How to do it?

If you want to know how to do SEO, keep in mind that SEO practice takes time and money. If you have money but are short on time, hiring a consultant or agency is the best option. However, if you want to learn how to do SEO, use these do-it-yourself tips to increase site traffic.
Improve title tags
Relevant Keyword research
Map keywords
Optimize your website
Enhance link equity
Build social media networks
Understand analytics

SEO Factors:

SEO requirements keep changing with time, so it can be difficult to keep up with the advanced developments. However, if you want your Google rankings to go to the top of the list, you have to keep in mind several SEO factors such as:
An accessible and secure website
Page speed
Mobile-friendliness
Content optimization
Domain URL, age, and authority
Social signal
User experience
Links
Business information

Final Verdict:

Today, SEO is different from ten years back. So if you want to know what is SEO and how it works, you should know its rules and strategies keep changing. Therefore, always keep an eye on Google algorithms and rules regarding SEO activities.