If there's one type of link building we all should be focusing on, it's backlinks from high-quality, authoritative sources. Backlinks from high-quality sites and blogs are called contextual backlinks. These links provide the most value and play an essential part in your search engine rankings. We will discuss here, "What are Contextual Backlinks?" What is tier 1, tier 2, and tier 3 backlinks? And how can these be made? Will Google penalize your blog or site for creating these backlinks?
What are Contextual Backlinks?
Contextual backlinks are a link formed when there is a match between the content of the blog you are linking to and your site's content. In other words, if someone is searching for something related to your niche, they will likely find it on your site as well. A contextual link may not be an exact match, but it should be close enough to be relevant. For example, if you own a blog or website about dog training techniques and have written a blog post about leash training dogs, you could have links from other websites that also write about dog training. These types of links would be considered contextual because the content in both sites matches up.
Importance of Contextual Backlinks
The importance of these types of links cannot be understated. As Google's algorithm has evolved over the years, it has become more sophisticated in determining a page's relevance for specific queries. The process by which it does this continues to improve and can now identify essential factors such as whether or not other sites with similar content have mentioned a page or if there is any similarity between the sites themselves (i.e., same IP address). The more these factors align, the more likely it is that Google will include the linked site in their index, which means that more people will visit the blog or website.
How Google Calculates Contextual Links
The Google algorithm looks at several factors to determine the context and relevance. But how does it do that? The answer is surprisingly simple: Google looks at the anchor text of a link pointing to your site, and then it compares that text with the content on your site. When Google discovers a relevant match, it increases the relevancy score for your page.
Someone who links to you is essentially vouching for your content's quality. If someone takes time to point to your content out of their day, it must be worth reading, right?
So, where does anchor text come into play? The anchor text of a link helps provide context for what the author is referring to. For example, if someone links to your product review by saying, "Product A is great!" they're not telling you much. But if they use anchor text like "Product A review" or "Product A review – pros and cons," you can conclude that they're linking to your product review because they want their readers to learn more about Product A. In this case, both examples would be helpful anchors because they give you some idea about the linked page.
Types of Contextual Links
The following are the best types of contextual links to improve the blog or site traffic or visibility.
1. Guest Posts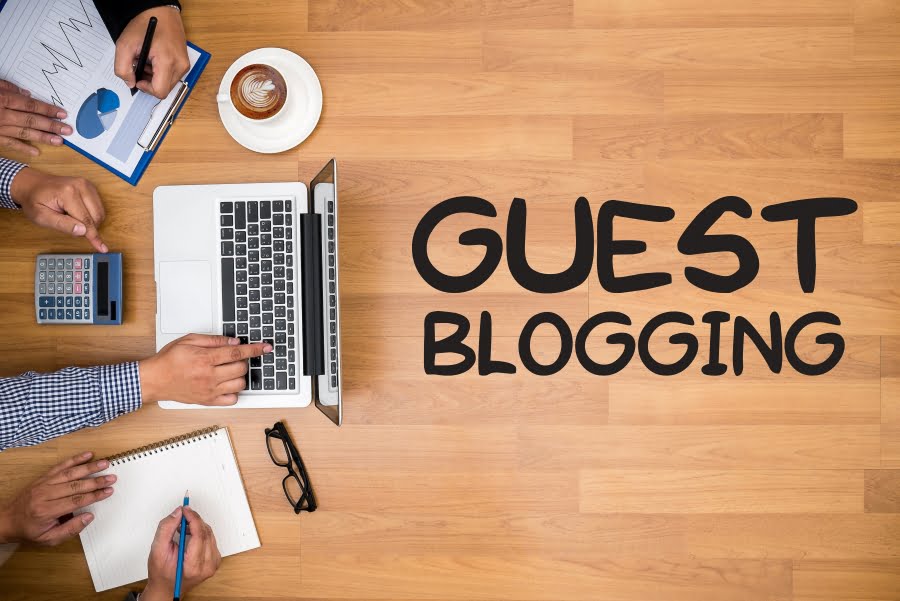 Guest blogging is an excellent way to earn contextual backlinks. If you find a blog in your niche that accepts guest posts, submit yours and see if they will publish it, and this will link your website to theirs and give you exposure to their audience.
Guest blogging is a fantastic way to generate quality links and exposure for your blog. Due to Google's search engine algorithm update known as Penguin, it has become more difficult for websites to rank well in search engines. This can be a huge disadvantage for many businesses who want to get their products out there but don't have the means or time to build a large following from scratch. Having other popular websites that accept guest posts linking back to your site can help combat this problem and increase your traffic chances.
Guest posts' best part is that you are helping another business grow, which will help you grow too when they link back to you. You can also get your message out there by writing on topics that interest you and that others may find helpful as well. The benefit of all is that you don't have to spend any money or do any work to make this happen—all it takes is some research and some time spent typing up an article.
2. Niche-Focused Authority Links
As the name implies, niche-focused authority links are links from authority sites in your niche. The idea here is that if you're ranking a site in Google for a competitive keyword, then any site you can get to link to your site is a potential boost to your rankings.
Trying to get links from the most authoritative sites in your niche is an excellent way to start. It's not always easy to get these kinds of connections. Authority sites tend to get lots of requests for links and often don't respond to them at all.
Authority sites also tend to be very picky about the kinds of sites they link out to. If you've built an exhaustive list of authority sites in your niche, you'll have some idea of what they like and don't like.
I can't accentuate enough the importance of building this kind of list. It would help if you did this no matter what strategy you're pursuing when getting backlinks. It will help you identify targets for guest posting and outreach campaigns and even find link opportunities through Google search.
If you're trying to rank in Google for competitive keywords. And can't find any apparent authority linking opportunities on page one, then you should consider applying this strategy.
3. Editorial Links
Editorial links are the best type of link on the planet. Why? Because they come from high authority websites that do not focus on any particular niche in general. News outlets like Forbes, Huffington Post, CNN, and others stand at the top for authority. They will have editorial articles that will touch or focus on various niches and industries.
You usually get these links in exchange for an article or blog post you wrote about the said topic. Which is then published on the news outlet's website.
Editorial links are more likely to be trusted by Google and other search engines. They are considered valuable content additions by those sources. They can bring you a ton of traffic because of the exposure you'll get from being published on those websites. You can also add anchor text to your links, increasing their effectiveness in ranking your website higher in search engines' results pages (SERPs).
There is nothing complicated about getting editorial links from high-authority websites; all it takes is good research and a little bit of patience to get published on these sites. It's all about creating valuable content for them, which, when promoted, can bring traffic to your site for a long time to come.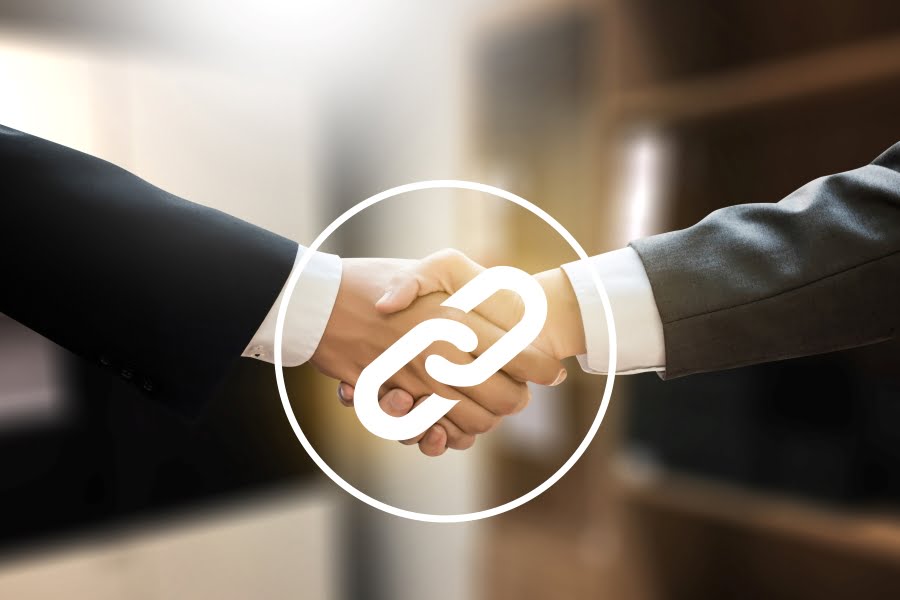 How to Easily Get Contextual Backlinks
The following ways may be excellent for you to get high-quality contextual backlinks for your blog or site without any hassle.
1. Create Great Content
Your first job is to create great content on your site that people want to link to. This means creating content that's not only highly useful but also entertaining, fun, or both. Your content should be top-notch and above reproach from every angle. It should be free of grammatical errors and spelling mistakes (which Google can penalize you). It should also be optimized for search engines, so Google knows what it's about when it crawls across it.
2. Get Great Reviews
You've created a truly remarkable piece of content – now you need to tell the world about it. Remember that the whole point of producing high-quality content is so readers will want to share it with their friends and followers. Once you've done all the hard work, don't miss a chance to be seen by thousands or millions of visitors.
3. Tier 1, Tier 2, Tier 3 Backlinks
Nowadays, 1 tier backlinks are almost not used anymore. It is a kind of backlink that comes from one domain. It means that your site and another site have the same IP address, or you have the same hosting partner.
T1 Backlinks are not so powerful as T3 and T2 Backlinks, but it is better than no backlinks at all. Because you are using your site to add backlinks to your site, the chances of getting a penalty are minimal. But if you are using a lot of T1 Backlinks, you can get a penalty from search engines.
So, how many of them can you use? Well, it depends on how many links you want to add to your site without getting a penalty from search engines. The rule is one link per page on your site. If you're going to add more than one per page, use the Nofollow tag for links. That you want to show on-page and don't want to count as backlinks for your site.
Bottom Line
One of the main reasons why contextual backlinks are so important is because they help you rank better in Google. Having a high ranking is crucial if you want your content to be noticed, especially considering that so many other sites will be competing for the same keywords.