I am a beginner blogger. How can I get a backlink from Wikipedia? A frequently requested question, and in this article, we'll reveal the strategies to get high-quality backlinks from Wikipedia.
We all know that search engine optimization (SEO) is the key to achieving high page rankings on Google. It has practically become an obsession to achieve better search listings, especially through link-building strategies. 
However, you must focus on obtaining good backlinks! They will contribute to your status rather than only getting too many backlinks, resulting in penalizing your site by the search engines.
A backlink is one of the core elements of SEO. If you are new to website search engine optimization, you must understand the meaning of backlinks before going further. 
What are Backlinks? And How can I get a BACKLINK FROM WIKIPEDIA
A backlink is a hyperlink that points to your site from another site or page, and it helps improve organic rankings and prevents the Google Penguin filter from penalizing your site.
Of course, you can get backlinks from other sites and pages like forums and blogs. But one of the best places for backlinks is Wikipedia.
Let's take a look at Wikipedia and how you may leverage it to gain backlinks! Keep reading!
Important of Backlinks
A backlink is an essential part of search engine optimization (SEO). Search engines like Google and Yahoo use backlinks to determine which pages are powerful and popular among users. This helps search bots decide which page among thousands and millions of web pages should be at the top of search results during a query. Furthermore, backlinks help you increase the number of visitors from other sites and provide more exposure for your website or blog.
Wikipedia
Wikipedia is the encyclopedia of all encyclopedias. For this reason, it ranks high in search engines and gives your website an authority boost. If you get a backlink from Wikipedia, Google will think highly of it and update your site's rankings. 
But despite its importance, getting links to Wikipedia is not that easy. That is because Wikipedia has strict guidelines for submissions. The bad news is that you cannot get a backlink from Wikipedia through the traditional, spammy ways of link building. 
But don't fret! We are sharing here tried-and-tested strategies to help you get quality backlinks from Wikipedia.
How to get Wiki Backlinks?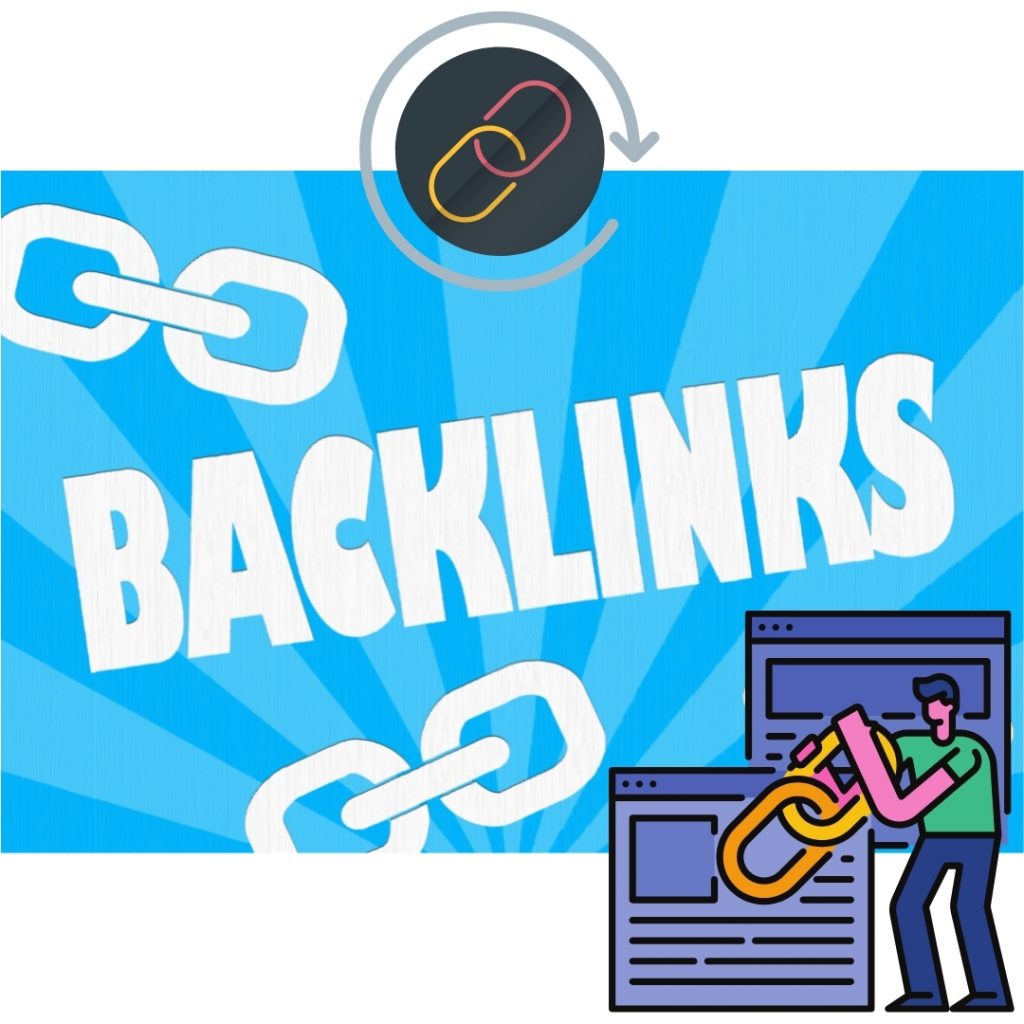 The best part of using Wikipedia as a backlink source is that it's one of the very few websites that rarely deletes or hides your link for any reason. If you find an interesting Wikipedia page and suggest your link, there is a high likelihood they will add it to their list of links to promote to readers.
Method 1: Patience pays off in the form of high-quality wiki backlinks!
1. Make sure you write an excellent, well-researched article on a topic related to your niche. It helps if you mention your company's name or website in the article, but that isn't necessary. You should aim to get people interested in your product on your website, and if you can manage to do that, you'll find your website traffic has increased.
2. Find the Wikipedia page for the topic you want to write an article about and contact one of their editors, politely suggesting your link be added as a resource. They will look over your entire article and decide whether they want to accept it. If your article is accepted, that's great! If it isn't, don't worry. Just try again with a different topic or make some changes to your existing article and try again.
3. Make sure the Wikipedia page you submit is from a high-quality website that people trust. Your chances of getting added as a resource will increase. If the website your Wikipedia page is from isn't well known, there's a minimal chance it will be accepted.
4. You can follow up on your suggestion by visiting the editor's talk page and leaving them a friendly message. This way, if they've had time to think about including your link but wanted to wait a little longer, they might be more likely to accept it. Again, don't be pushy, though! The best thing you can do is leave your friendly message and wait patiently for a response.
5. If all else fails, try doing some research on other websites that are similar to the one you've selected for your Wikipedia page suggestion to see if they link to your site or not. If you can find some that do, try asking one of their editors to suggest your resource as well. This is a more indirect method and will take longer, but it's worth a shot if the first couple of methods doesn't work for you.
Method 2: A Quick way to get backlinks!
There are many ways to do it, but you should know it carefully, as Wikipedia is one of the top ten websites in this world. Wikipedia is one of the most popular sites globally, but it also has the authority to rank your website high on SERPs.
So, how to get a backlink from Wikipedia in a quick way?
It is a very simple and easy task that you have to complete within no time. There are several hundred thousand editors on Wikipedia who submit, create and edit new articles daily. 
But did you know that they also contribute by adding backlinks to your site? Yes, it is true; you can get a quality backlink from Wikipedia after registering with it. You need to follow some simple steps, which Webys is going to share below.
Join at Wikipedia.org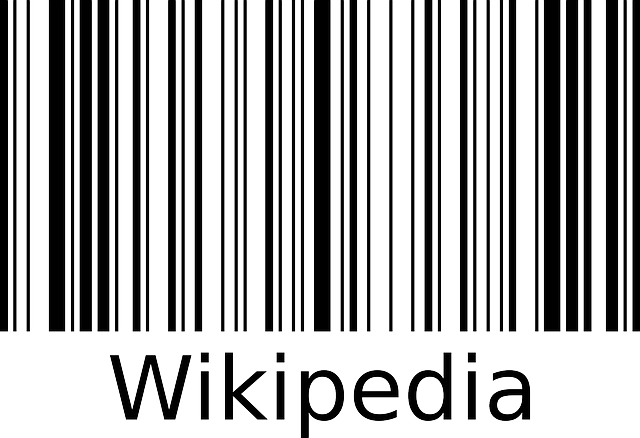 When you register with Wikipedia, make sure to use your primary domain name, which you want to rank in Google SERPs. After that, when you submit your details of yours, then they will ask for the CAPTCHA code. Enter it and click on " Save Changes. "
Submitting Content to Wikipedia
You have to submit your article's title with keywords you want to rank in Google SERPs. Then provide detailed information about that specific topic and suggest your idea, but it should be according to their guidelines. You can also attach your image or video related to that topic as they allow such things.
Submitting Backlink
Finally, it is time to submit a backlink to Wikipedia when you have submitted your article with appropriate keywords and followed their guidelines. So, search for your target keyword in Google and determine which Wikipedia article ranks on the 1st page. After that, copy the whole anchor text, including the hyperlink of that page.
Now it is time to submit a backlink to Wikipedia. For that purpose, find out the button "edit this page," if not found, there is no need to worry. Now click on it, and you will get a form where you have to paste your link within quotation marks in the "Edit Summary" section. After that, save changes by clicking on the 'save page' button.
How to Submit a New Backlink?
You can also submit new backlinks for your site. For that purpose, you have to follow the above same steps! But when you will do editing, then make sure not to remove any previous backlinks. 
Bonus: Placing Anchor Text => You have to place anchor text in the same way, but make sure to paste it after your previously submitted backlink.
Method 3: Getting Wiki Backlinks in a Result-Oriented Way
One of the most powerful ways to get backlinks is by getting a link from Wikipedia. Getting a link from Wikipedia gives you a valuable one-way link and increases your credibility and authority in Google's eyes. 
Here's how you can use this third method to get Wikipedia Backlinks!
Create a Wikipedia page: To get a backlink from Wikipedia, you need to create a Wikipedia page. But before creating one, make sure that the topic you want to talk about is related to your business and has enough information so that anyone can understand it.
Be Active: You must actively contribute to the Wikipedia page by editing and updating it. Also, you can add valuable information to it so that the Wikipedia page becomes a valuable source of information.
Balance: Don't create a Wikipedia page to get backlinks from it. Make sure that the content on your Wikipedia is rich and unique. Optimize your copy for search engines.
Get Involved: Wiki pages are often discussed on Wikipedia's discussion pages. Join the discussions and communities. This will not only boost your backlink but also increase your authority in the outside eyes.
Mention Author: To get a backlink from an article on Wikipedia, you must mention the author of that article someplace on your website or blog. You can ask other people too to mention your name on their website or blog.
Use Wikipedia as a Reference: You can reference the information from Wikipedia and reference it back to your blog post. This will help you in getting more backlinks from other websites and blogs.
Guest Posting: Write guest posts on popular blogs and forums related to your niche. The post must contain a link to your Wikipedia page. However, make sure that the post is unique and valuable.
Use Wikipedia as Your Portfolio: You can use your Wikipedia page as your web portfolio by adding links to other websites or blogs you have written for. This will increase traffic to your website and increase your authority and credibility in the eyes of Google.
Get it Listed: List your Wikipedia page on DMOZ. This will give you a valuable one-way backlink from DMOZ, which most people can't get!
Featured: If possible, try to get featured on the front page of Wikipedia. To get featured, you'll have to contribute a lot to Wikipedia. However, getting more backlinks from the most popular website in the world is always good.
Before you get backlinks, make sure your site is optimized
Before you can start getting backlinks, you must first complete a few tasks. The first thing is to ensure your website is optimized for search engines, so it'll be easier for people to find you. If you already have a blog or an article directory to publish your articles, do not forget to use the keywords in the title, headline, and description.
Wrapping it up!
One of the most effective ways to get your website ranked higher in search engines is through backlinks. Backlinks are links pointing toward your website from other websites! and they'll help you rank higher on the search results page if you have enough quality backlinks.
As you can see, getting Wikipedia backlinks is not really hard to do, so it's a must for every website owner to use this technique in order to get better rankings on search engines. We hope you found this post useful. For more excellent blogs, do visit Webys!