Do you think that some spammy links or backlinks have attacked your website? If so, you can be in big trouble, so don't even think of doing anything odd because it can badly affect your website and its SEO and eventually ranking. But don't worry because we have got everything that you should know about those spammy links and backlinks.
An SEO expert or a blogger does a great job doing all that SEO and keyword research to get his website on the first page. And he succeeds, but those competitors and scammers are always there to attack your SEO directly or indirectly (through spammy links or spammy backlinks).
So, let's go with all the information and solutions that we have got for you:
Difference Between Spammy Links and Good Links
Many people don't exactly know what good links are and what spammy backlinks are. So, how can they find out which link is spammy and which is not? So, before anything else, we must know the difference between spammy links and normal or good links.
In general, good links are all those links that are good or unharmful for your website and its SEO. It depends on different factors, but you can understand the term good links in such a way that good links can increase the traffic or customers on your website.
While on the other hand, spammy backlinks or links are specially made to make your site a flop one. These spammy links are made and pointed towards your website by any spam or poor authority sites. Spammy backlinks are always presented with some attractive anchor texts that are ill-fitted.
How to Avoid Spammy Backlinks?
Before going in-depth about the topic, you must know what you should avoid saving your website from scammers and your competitors. Because you never want anything that can destroy your SEO. Right?
So, here are some properties of those links that can be spammy backlinks:
Those backlinks can be from any illegal or suspicious authority like gambling.
Links that come from links networks in bulk are spammy links.
If links are generated or sent by low authority directory sites, then your spammy backlinks are right in front of you.
Those backlinks are from illegal or penalized domains.
These kinds of links are mostly with anchor text in any foreign language that you can' know.
If links are in bulk and completely irrelevant to you and your website, they can be spammy links.
If you notice many links with the same anchor text, then be ready to remove them.
Backlinks with different kinds of domains like .ru, .nl, and .cn are most likely to be spammy links.
Those backlinks can be from link farms and link directories.
Today, using penalized domains is not a big deal because Google knows that millions of people are doing this to rank their websites. Moreover, using a bulk of links with the same anchor text is not suspicious for Google because it is also a common SEO practice. So, you have to be over-active so that you can find your enemies before they attack you and ruin you.
How to Detect Spammy Links?
If you want to eliminate spammy backlinks from your website to make it safer than before, you have to do your first job detecting spammy links. Here you have to find out some facts and figures like whether spammy links really attacked your site or not.
Or if spammy backlinks are on your site, then which links are dangerous and why? Got it? So, let's go to the bottom of the topic to understand and resolve the issue:
Collect as much Data as You can
The first step is pretty easy, but still, here you can't lose your concentration. Because if you did it, you could skip ant backlink, and who knows, it can be the one you are looking for. You can use SemRush, Ahrefs, or any other tool like them to compile and collect your data because it can take so much time if you do it yourself.
Here, we will talk about Ahrefs but don't worry. You can use any tool; they can have a bit different interface. But as every tool is made for the same purpose, you can find things of your purpose quite easily. Follow these steps for Ahrefs:
Enter a domain.
From the backlinks profile of that domain, move on to referring domains report (You can find them in the left menu). Here you can overview every website linked with that domain.
Afterward, the real job is yours, so do the hard work but smartly.
Identify Spammy Backlinks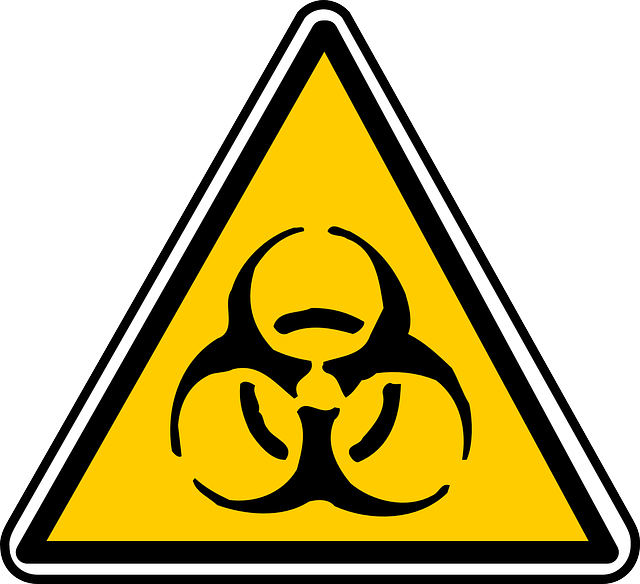 Here you have to put a filter and find out whether your wanted domain is in front of you or not. You have to keep all properties that we have mentioned above in your mind while doing this job. For example, you can see whether the domain is penalized or illegal, but penalized domains are not always spam.
So, you have to keep all properties in mind or maybe written on paper. And if most of them are pointing towards spammy links, then move forward to the next step.
You can also use different tools for different purposes because many experts suggest that every tool is not perfect in every aspect. You can use in a way that SEMrush can be used to find toxic links that are linked to your website.
If the domain ranges from 60-100, then it is extremely toxic. While on the other hand, if the domain ranges from 45-59, it is a bit less toxic. But it would help if you always wanted it to be under forty. And you can find low trust flow sites that are connected to your website from the Majestic tool.
Moz can work brilliantly for you in assuming spam rate. If spam score is 61-100%, then it is the biggest trouble for you. And if it is 31-60%, then still it is declared to be high. So, you should want it to be under thirty.
Tip: Never stop your research and compilation process after finding the first spammy backlink because there can be more than one spammy link.
How to Remove Spammy Links?
After finding out which link or links are spammy, you have to do the next job:
Contact the Web owner
Before doing anything yourself, you have to contact the web owner who pointed those spammy backlinks to your site. After contacting him, you will have to ask him to remove those bad or spammy backlinks from your website.
Please keep in mind that you cannot threaten them because it can be bad for your website, as you know. You can get details and contacts of your target by using any tool; there are many options on the internet.
Don't Stop Here
There is no guarantee that your single message will do the job, so never stop your job here. You must monitor them and track down whether they have complied with your request or not. If they do not reply in five to ten days, then send another mail and wait.
It's Time to Disavow
If you think you are helpless and can't do anything else after getting no response from the web owner or webmaster, we suppose you might be wrong. And you must be glad because you're mistaken. In this case, Google has got something extremely beneficial for you. You can disavow any of the backlinks that you don't want.
How to Disavow Spammy Backlinks?
If you are unsatisfied with some backlinks or you are sure that they are not good for your website as they are spammy backlinks, then you just have to follow these simple steps to get rid of them:
First things first, combine and create a list of all spammy baclinks. You can use an MS Excel spreadsheet for this purpose for ease of work.
Now, go to Google Search Console, where you can disavow any backlink or link, no matter whether it is spammy or not.
After opening Google disavow links (a tool given by Google for people who do not want particular backlinks), you have to upload your created list.
And congratulations! Your job is done. Now, Google will never consider these spammy links while analyzing your website for ranking in Google Search.
Conclusion
The inbound links that are mostly known as backlinks are an amazingly crucial part of your website's SEO. So, you have to make sure that they are absolute or not from time to time. Always keep an eye on your backlinks as they can make your site rank first on Google and decrease your ranking (mostly if they are spammy links).
After every small interval of time, you must research your backlinks and their domains to see whether they are good or not. Ad if they are spammy links, then do your work against them as early as possible. If you felt any problem with any part of this article, feel free to ask!