Nap citations make it easier for local consumers to find your store or get in touch with you. But is this citation helping your ranking?
A nap citation mentions your business details across the internet – specifically, your business name, address, and phone number (NAP).
Citations to local businesses can be found on directories, social networking sites, mobile apps, and other online locations.
Without a doubt, these items are crucial to the consumer's search experience; NAP information is how local consumers can get in touch with you.
NAP citations are typically displayed on your Google MyBusiness page when users search for your business.
Additionally, they can be exhibited in hundreds of other locations worldwide. Usually, you will be able to identify a NAP citation from its name and any additional information which are provided along with it.
Several things make up your business profile. It isn't always possible to control when or where your NAP citations will appear. Firstly, we discuss what is local SEO.
What Is Local SEO?
Local SEO refers to the process of optimizing search engine results to suit local search queries.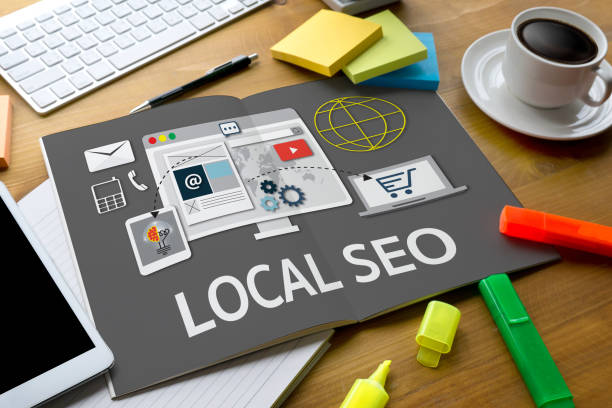 As a result, it means assisting your business listing to the local rank checker compared to others in the Local Pack by appearing more frequently in relevant searches.
A Google search engine's mission is to provide the best possible answer to search queries. Google detects that you have local intent – that you are searching within the local area – in which case Map Pack results appear prominently at the top of the results page.
Also, you may find organic results that provide information on local businesses and services in your area that complement the paid ads.
In some cases, local results might appear before organic content as a default view. Google has detected your local need.
The information available in local search results – business names, addresses, phones, websites, photos, videos, customer reviews, and more – is more likely to satisfy your needs than a blue link.
What are Citations
Would you like to know what citations are? During this section, we will explore it in more detail. An SEO citation consists of the mention of your business's name, address, and telephone number (also known as NAP) on another website. 
In Google's local algorithm, the NAP information you provide represents a measure of relevance, indicating that you are a local business with an address you provide in your Google My Business listing.
Why do Citations Matter?
Citations are a crucial part of local SEO. In the beginning, citations will help your site appear in local searches, and citation management, including building citations, is a crucial element of local SEO performance.
When Google returns local results, it looks for the best local businesses based on local queries. Citations determine relevance and prominence, and citations play a crucial role in significance.
Citations help Google verify your business's location when you say you're near it on your website. Google will recognize you as a real, local business when many reputable websites display the same information, such as your NAP (name, address, and phone number), so it can recognize you as a real, local business.
When you are seen in Google's local search results as a trusted business, you have a higher chance of your business being included.
Furthermore, as your NAP details reach more local websites, more listings will appear, meaning you'll become more popular as your number of listings increases. Additionally, this can improve local rankings.
Be Consistent
Getting your citations correct is crucial to your SEO because they provide the basis for your search engine optimization. There shouldn't be any additional keywords in your business name, and it should be spelled correctly.
Also, make sure you have the same website address and phone number throughout your websites. Google's algorithm may flag NAP data if it contains duplicates, errors, or incomplete information.
You'll need to update the incorrect information in your citations. If your NAP data is inconsistent due to moving or switching call tracking providers, you may need to update your citations.
If you prefer, you can hire one of those services to manage the whole procedure — either manually or using citation auditing tools like Whitespark or BrightLocal.
What is NAP?
Let's talk about what is nap? NAP is an acronym standing for Name, Address, and Phone number. To optimize your website for the main search signal, you must ensure that your NAP is accurate consistently, as Google values precise information.
Essentially, you're on the path to achieving your local SEO goals when you leave the trace of your NAP on various sites. You should consider certain things when doing your local citation strategy since a local business is usually limited to a specific area.
How is NAP relevant to Local SEO?
Your NAP must be consistent across all of your online listings for local SEO. When Google searches for information about your business, it scans all these listings. The ranking is determined by storing and using the data. NAP citations with incorrect information can confuse customers and adversely affect the user experience.
As part of Google's Local Pack algorithm, NAP consistency is considered necessary. A consistent NAP can influence your local rankings with Google Business Profile or other local listing sites. Google uses online directories and social bookmarking sites, but people use them too, so having a consistent NAP is essential.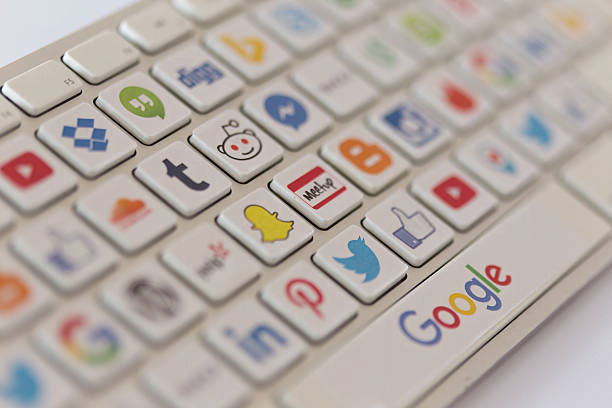 Search engines do not make mistakes when they mechanically process data when consistency and accuracy are maintained. The incorrect phone number, store hours, or email address could also lead to friction between your business and potential customers.
NAP Consistency
It is essential to maintain NAP consistency because search engines and directory listings use. Potential customers also find these details.
A non-conforming NAP can frustrate users and make them lose interest.
Why NAPs are inconsistent?
As a result of human error or business changes, inconsistent NAP is commonly caused by:
A business address changes without updating citations and directory listings.
Using the store address differs from the registered address of the company.
For attribution tracking, generate multiple phone numbers.
Your local SEO can suffer because of all of these factors, but the user experience can also suffer, leading to lost sales and brand damage.
Your website is a crucial component of the local journey, how it is managed, and if it is capable of meeting all local goals.
Marketing activities need to be tracked and accurately reported on to be successful. Regarding local SEO, there may be cases of "over-reporting" and "over attribution."
Is there anything NAP citations include?
It is beneficial for search engine users to have NAP citations.
The information they provided covered many aspects of your business, including its services, hours of operation, and general information, such as:
Location and address
Brand identification, images, and logos
Reviews
Hours of operation
Slogans or taglines
Email addresses
Numbers for faxing
Business descriptions
Categories of business services
Driving directions
Names of employees
Owners or operators' names
Geo-coordinates
Phone numbers
Numbers for cell phones or offices
Other media and social media links
Affordable Local Seo Services: What Is Local SEO?
SEO for local businesses helps your business appear in local search results on Google by improving search engine optimization (SEO).
A local SEO approach is tailored to local business needs. Aiming to increase search engine visibility, reach more people locally, and make more money are its objectives.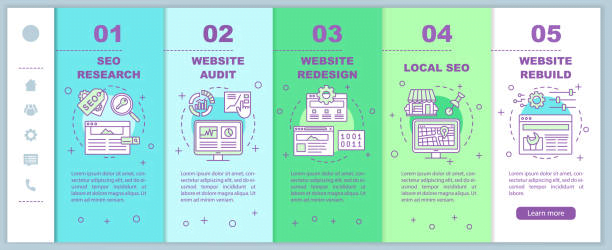 Businesses that serve a defined geographic area or have a physical location can benefit from local SEO. A map will appear under a search on Google for any critical keywords associated with your business (this is called a map pack), enabling you to grow your business through local SEO—getting to know Google works before you can understand local SEO.
Affordable local SEO services increase your website's ranking on Google business and other search engines. You can use this to connect with local customers.
Conclusion
Nap citations play a significant part in localized organic search results and Local Pack/Finder ranking signals, and Google itself has almost confirmed this.
Each search query is treated with the utmost respect by Google, as it strives to provide the best answers. An important signal for local searchers is whether the citations indicate that vital business information is correct.
To determine whether the information is trustworthy, Google relies on a wide variety of sources to assess citation accuracy.
FAQ
1. What is local SEO?
Using local search engine optimization (LSEO) to optimize a website to appear in results for local searches is an essential part of SEO. By combining these efforts, we can craft a localized, targeted content strategy, optimize the on-page elements, and build links.
2. Why is NAP local SEO important?
The acronym NAP stands for Name, Address, and Phone number. For your website and online presence to be optimized for local search, your NAP should be correct and consistent.
3. What is the importance of local SEO?
Search engine optimization for local search is crucial, particularly for shops that serve only certain regions, cities, and towns within a specific country. Local SEO puts people close to buying from your business by allowing them to find information quickly and easily.
4. Do you know how local SEO works?
Due to Google's division of local search results into two types, SEO is split into two categories. Map packs and blue links are organic results, and it is possible to rank in both.
5. What role does nap play in SEO?
Local SEO relies heavily on the consistency of NAPs because if they are similar, then your local business will most likely rank well. Moreover, it provides essential information about your site to do business.
85 Citation Sites