Many people monetize blogs run various topics. You'll find blog posts on fashion, politics, and so many other topics online. Often, people run blogs as a hobby rather than a necessity. This isn't surprising, considering that not all blogs can make money.
But, with the advent of digital advertising, the importance of blogs is ever-growing. These days, you can make a great deal of money using your blog posts. This isn't easy if you haven't done it before, and it can demand a considerable effort.
We're here to help, so we'll explore how you can monetize a blog. We have wide-ranging tips that will help you monetize your website or blog in more than one way.
Use Display Advertising
Those who spend hours on the internet daily will agree that display ads are everywhere. Social media platforms and informational websites alike feature online display ads. While these ads aren't always welcome, they can be pretty useful for many users.
There are many newer forms of online advertising available today. Yet, display ads remain popular, and for a good reason. These ads work fast to leave an impression on viewers. In doing so, they coax quicker action out of them. This is why displaying advertising is a good way to monetize a website.
Many bloggers start with display ads since they're easy to publish online. Also, display advertising can help you achieve a large profit margin if you play your cards right. If you don't have experience with digital advertising, don't fret.
There are online agencies available that can sell ads on blogs and websites. These agencies run ad ops to let you find the ads that suit your blog the best. Monetization by Advally is an excellent solution for bloggers who want to make money online.
New and experienced bloggers alike can take advantage of its services. This will help them to boost traffic on their blog and increase revenue. It'll also help them grow the reputation of their blog. How? Audiences often associate the quality of your blog with the quality of the display ads you run on it.
The opposite is true for display advertisers as well. So, if you use an agency to find good quality ads, you could improve the reputation of your blog too.
Consider Selling Online Courses
Another great way to monetize your blog is to sell courses on it. Bloggers often assume they need to be an expert in their field to sell courses online. But this isn't true for more than one reason.
All you need to do to teach a course is to know more about a topic than your audience. Remember, not everyone on the internet who's doling out tips is an expert in their chosen field. The bloggers that create courses are simply confident in their knowledge.
You can follow in their footsteps by first researching the subject you want to sell courses for. Often, bloggers sell online writing courses to help other bloggers hone their skills. You can do the same if you have useful tips to share.
Think about the time you started as a blogger and the tips that helped you the most. Also, think about what you wish you had known when you started as a blogger. Then, take down these points and slowly craft them into a course fit for new bloggers. Or, if you're more experienced, aim to capture experienced bloggers.
It doesn't matter who the target audience is for your online courses. What matters is making your course interesting and informational. Remember, there are a lot of similar courses out there that your audience can switch to if they don't like yours.
Also, remember to price your course wisely. No one wants to pay a fortune for information they can find online for free. Price your course according to the value it'll add to the sites of other bloggers.
Consider Affiliate Marketing
Affiliate marketing isn't a new concept to monetize a website. It's one of the most common ways for online monetization. Bloggers and social media influencers alike have been using it for a while now. Affiliate marketing is about promoting products from other companies to earn sales commissions.
The advantage of using affiliate marketing is that it doesn't demand too many resources on your end. Sure, you need creativity to market products that aren't yours. But, a lot depends on the quality and reputation of the company selling the product. You won't need to put in too much effort if you collaborate with established brands.
But, even if you don't, there are ways in which you can use affiliate marketing to monetize your blog quickly. You don't need to change your writing style to sell products from other online companies. You simply need to find a way to incorporate them into your regular blog posts.
Write an E-Book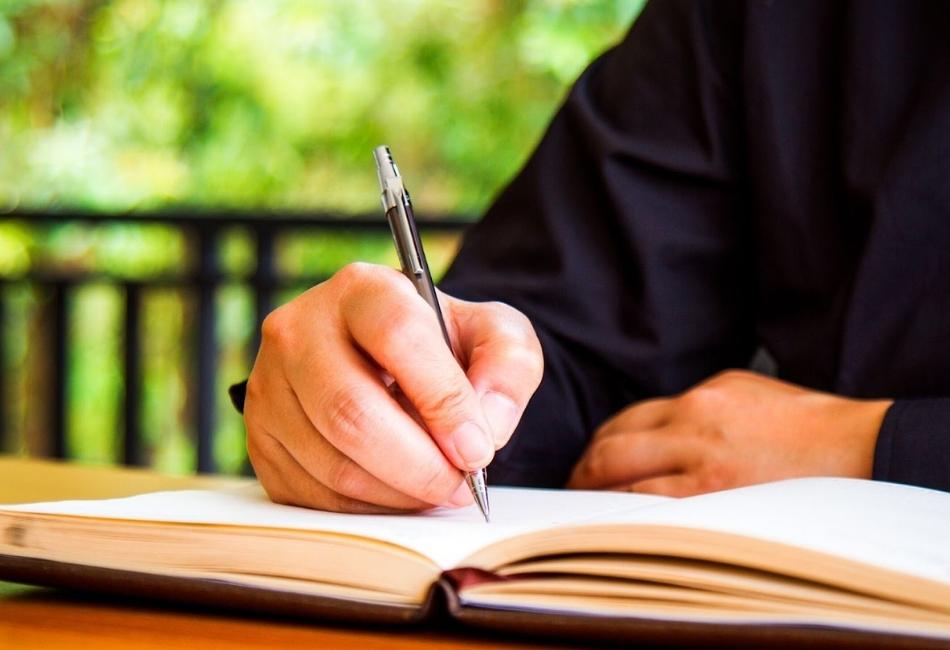 This might demand a lot more effort than other monetization methods. But, writing an e-book can produce results for bloggers. Writing an e-book would need you to follow pretty much the same steps as making a course. You could even sell an e-book alongside your course for the greatest monetization.
Selling an e-book is a quick way to gauge how many people are interested in paying for what you have to say. Besides, if you price it right, you can make serious money from your e-book. An advantage of selling e-books is that it's a low-risk method to monetize a blog.
You don't need massive amounts of traffic to sell your e-book through your blog. You can promote your e-book on other platforms as well. For instance, you could use Quora and Reddit to answer questions related to your blog. Then, you can add links to your e-book after you've answered questions effectively.
You could even use popular third-party sellers like Amazon to sell your ebook. People associate the credibility of the book with the credibility of these sellers. This would make them more likely to trust you and buy your book.
This is a cost-effective and easy way to sell your book and promote your blog at the same time.
Collaborate with Influencers
This is one of the newer ways to monetize your blog. Social media and marketing influencers promote and sell products online. These products range from apparel to household goods. You'll find influencers everywhere these days, particularly on social media platforms.
Bloggers incorrectly assume that leads are the endgame when it comes to selling products online. But the truth is that leads are only the beginning. Stats show that a large number of leads don't convert into sales. 
There's little point in your marketing efforts if you can't convert leads to sales. This is why you should consider collaborating with influencers. Collaborating with them will allow you to leverage their audiences. This, in turn, can increase leads and, consequently, conversions on your links.
Influencers generally know what their audiences want and expect from them. So, it's not unreasonable to assume that they would know what products their audience would be interested in. They also have in-depth knowledge of the best ways to appeal to their audience.
You can use the popularity and knowledge of these influencers to increase conversions for your links. Also, remember to familiarize yourself with PLR usage rights so you can monetize your blog using the same.
You could even use PLR products in other ways to make money online. These products usually contain popular keywords and phrases. So, using them would make it easier to bring traffic to your website. 
This will help you increase leads on your display ads as well.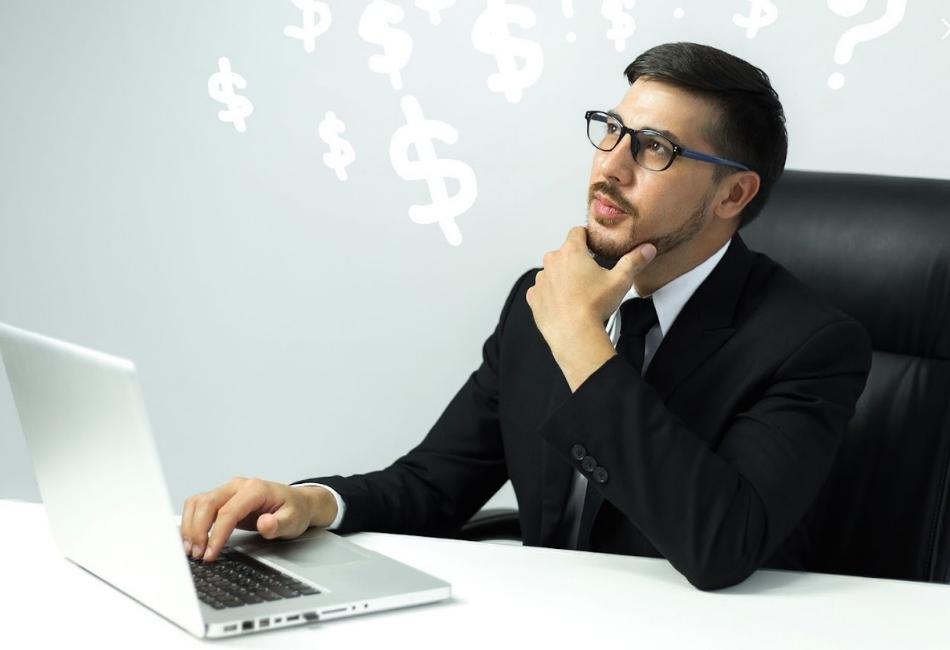 Sell Intellectual Property
Not many people know this, but you can make money by selling intellectual property that's not 100% your own. This sounds confusing but bears with us for a minute. You're not incurring in assuming that you would face penalties for plagiarising online content.
Google has pretty strict laws about duplicating content from other sources. But there's a way around this for new bloggers. As a new blogger, you don't have to be an expert in a particular field if you want to write about it. 
You can use pre-published content and publish it as your own. But you would need to change it up a little, of course. This would be a lot easier than starting to write an ebook with no experience.
This strategy is also called Private Label Rights in the world of online marketing. This strategy isn't without its risks, and many bloggers get penalized for it. These bloggers get into trouble because they use pre-published content word-for-word.
Your content will need to be at least 65% unique if you want to market it as your own. If this content grows popular, you can even build upon it for your e-book. This would help you make money and grow your expertise in your field of choice.
Conclusion
These tips are easy to follow but produce great results. This is true for both short and long-term results in the blogging world. Blogging is a competitive arena, so you need to put your best foot forward if you want to stand out.
Also, it's important to remember that not every tip you follow to monetize your blog will succeed. But this is nothing unusual and doesn't mean you should give up. You can keep trying one tip after another to see what works best for you. This will also allow you to gain enough knowledge to craft an e-book or course.