The goal of any brand or business website is to attract visitors. These visitors can become customers and brand advocates, leading to long-term revenue. An SEO service can help maximize traffic to a website by optimizing its content and structure. However, there are many factors to consider when selecting a professional.
Keyword Research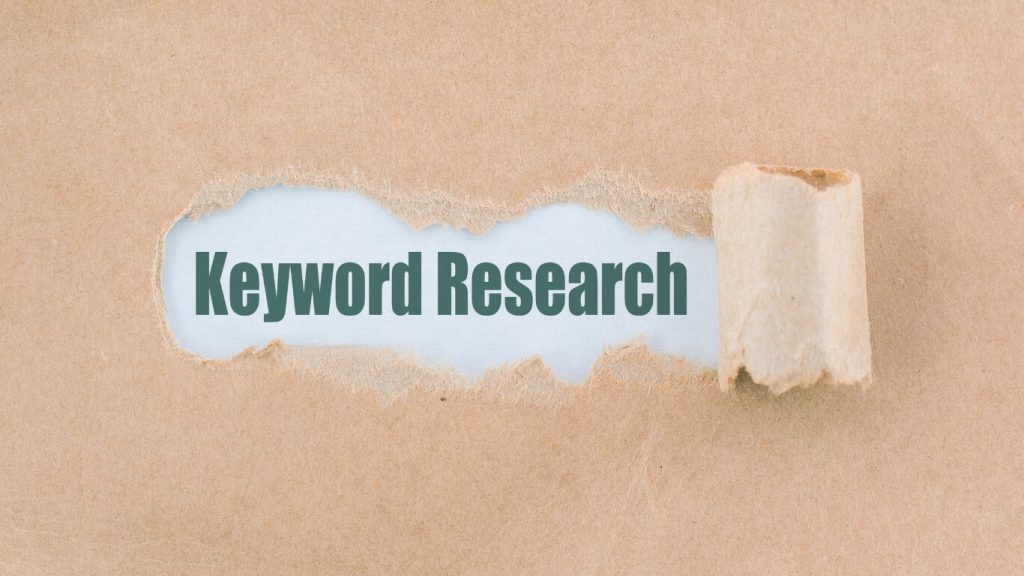 To improve your website's content for search engines and boost organic traffic, use search engine optimization (SEO). The first step in developing an effective SEO strategy is keyword research. Keyword research starts by putting yourself in your audience's shoes and asking what they might type into a search engine to find solutions to their problems or questions. This information should then be plugged into a keyword research tool to discover thousands of more relevant terms and ideas that your target audience might be searching for.
It's important to understand that not all keywords have the same value regarding traffic potential. Some have high search volume but also have a lot of competition. These are called "head" keywords. Others have a lower search volume but have more specific intent. For example, someone searching for "insurance" might be looking for car insurance quotes or life insurance policies, while somebody searching for "vitamins" might be looking for a place to order them online. A good SEO service will help you identify the best terms to focus on for your business and create a plan to maximize your organic search visibility.
On-Page Optimization
Unlike link building, on-page optimization focuses on a website's content and HTML code. The goal is to improve a page's visibility on search engine results pages (SERPs). Effective on-page optimization includes content, meta tags, and internal linking. It also covers invisible metadata like keywords, keyword phrases, and URLs. Optimizing a webpage's content involves using relevant short and long-tail keywords in natural ways to appeal to both search engines and users. It also entails creating engaging and informative content for specific buyer personas. Adding images is another important component of on-page optimization. Including alt text helps search engines understand ideas.
Other on-page optimization techniques include using meta titles and descriptions to improve the chances of a page's content appearing in relevant searches. It also entails ensuring that the content of a page is closely linked to other related pages. For example, a page about a specific product should have a link to its category or service-related page. This can be done by using internal links or navigation menus.
Link Building
Getting links pointing to your website from other websites is known as link building. This includes internal links (contained on your pages) and external links (on other sites). The more quality links you have, the better your site's overall authority will be, which helps it rank higher in search results. However, it's important to know that not all links are created equal. For example, Google evaluates the relevance and authority of a page based on the number of quality backlinks it receives from reputable and relevant websites. This is why it's critical to only use high-quality, trustworthy links. When searching for a quality SEO service, asking about their link-building tactics and strategies is a good idea. A reputable company should be able to provide you with examples and case studies of their work. Additionally, they should be able to provide you with monthly performance reports that detail how well their strategy is working. This way, you can be sure that they provide you with a valuable service that will increase your traffic and improve your website's overall ranking.
Social Media Marketing
Social media marketing (SMM) uses social networking platforms to promote or market a product or service. It involves creating and managing social media accounts, executing campaigns, and measuring results. SMM can also help with traffic optimization by increasing brand visibility through search engine results. Social media platforms also frequently permit users to share material with their friends and followers, which can increase natural traffic to a website.
Hosting competitions or giveaways on your social media channels and through your email lists is one of the finest ways to generate quality traffic. This can increase your followers and generate valuable leads for your business.
Social media also allows you to target your advertising more precisely than traditional methods, such as a sports team's broadcast or a newspaper's sports section. You can even target ads to communities with specific interests, such as social entrepreneurship or political activism associated with a certain party, or to people interested in video gaming. This type of targeted marketing can result in significantly higher conversion rates for your site.
Content Marketing
If you ask any business owner or marketer what they want most, more traffic will almost always be on the list. Unfortunately, many businesses don't realize that more traffic will not necessarily mean more sales unless that traffic comes from content marketing. Content marketing is creating and publishing online content to attract and engage a targeted audience. These include blog posts, email campaigns, articles, infographics, or videos. Content marketing aims to attract customers by giving them the knowledge they need to choose.
Traffic optimization is a large part of content marketing. By integrating both SEO and content marketing, businesses can maximize the reach of their content by targeting search engines and users with the most relevant information possible. The key is to write evergreen content that can be recycled repeatedly. That means a helpful blog post from last month can be used again in an email campaign or even a video for social media.