Bill Gates says, "If your business is not on the Internet, then your business will be out of business."
In today's digital age, having a strong online presence has become essential for every business, big or small. Regardless of the business size, having a strong digital marketing presence is important to keep up with your competitors and stay relevant.
But what exactly is digital marketing, and why is it so important? That's where this comprehensive guide comes in! So Whether you're starting a new business or giving an old one a makeover, having a digital presence is important for success. Let's get started!
What Is Digital Marketing Presence?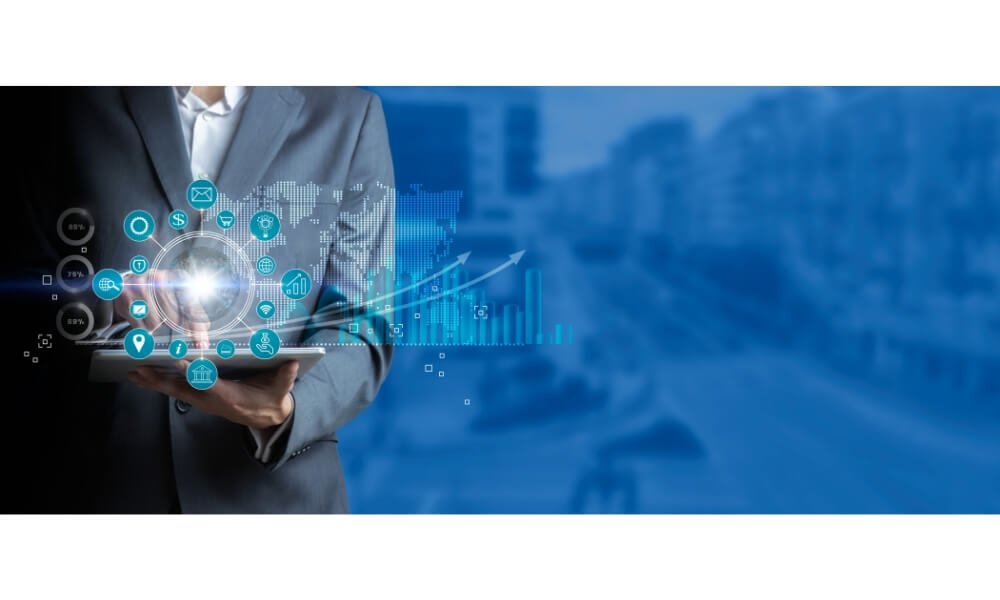 Digital marketing is promoting products or services through digital channels. The popularity of this marketing method is growing among companies of all sizes due to the development of digital technology and the Internet.
Digital marketing comes in various forms, each with advantages and downsides. The following are some of the most popular types of digital marketing:
Email marketing
Social media marketing
Online advertising
Content marketing
Businesses should select the approaches that best meet their needs and objectives because each has strengths and drawbacks.
Companies may generate leads and sales, increase consumer engagement, and reach a wider audience thanks to digital marketing. Also, it can boost a company's internet reputation, brand recognition, and website traffic.
Benefits of Digital Marketing Presence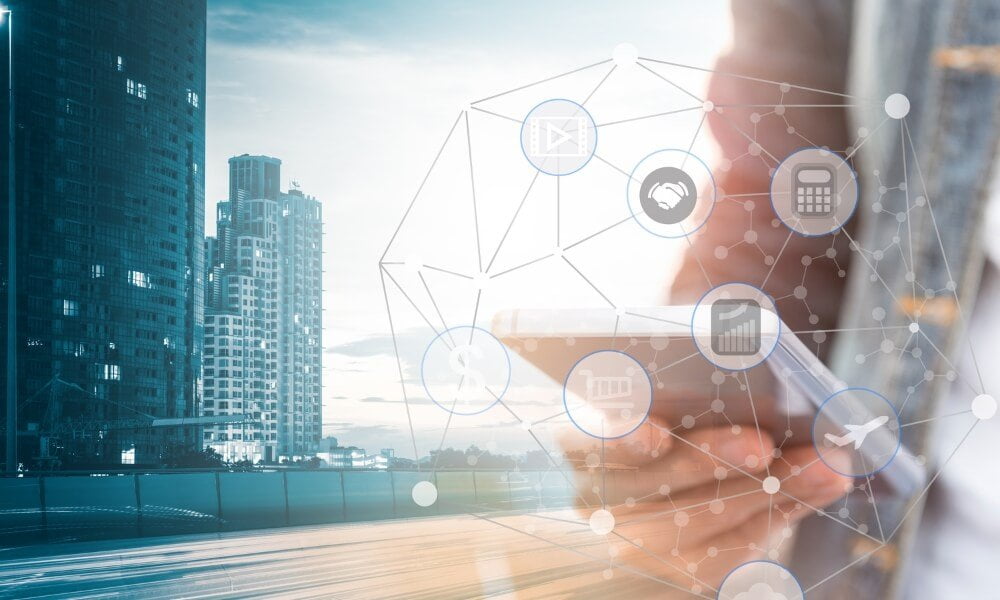 Many businesses are moving online, or at least some of their operations. It's important to understand why this can be beneficial for your business in the short and long term. Below, we'll go over the five biggest benefits of starting an online business or improving your existing one's digital presence.
1. Increased Online Visibility and Brand Awareness
These days, many people are spending a lot of time online. So, if you want to reach more customers, it's pretty simple: you must be online too!
You can reach a global audience of potential customers.
Digital tools like SEO, social media marketing, and local directories can expand your business.
Being online means your business can be open 24/7. It will give you more opportunities to reach customers and find you.
Having an online presence also makes it easier for customers to communicate with your brand.
You can provide or create a dialogue and build relationships with those interested in your business.
To truly maximize the benefits of a digital marketing presence, businesses may consider outsource appointment setting to ensure effective demand generation. Businesses can leverage outsourced appointment setting services to help them generate demand for their products or services, which can be a critical component of success in the online world.
2. Increased Credibility
Being online is not only functional but also indicates credibility. A good web presence boosts your business's credibility and gives you an edge over your competitors who don't have one.
Also, you can improve your business's credibility by presenting your brand on social media platforms. Displaying positive testimonials or customer reviews on your website can help you build trust. Outsourcing demand lead generation will enhance your business's credibility by providing professional appointment setters.
Millennials and Generation Z look for solutions online and are comfortable with remote work policies. A digital presence is important for businesses to attract capital and customers. The closer you reach the top of Google search results, the more trustworthy your business will appear.
3. Flexibility and Convenience
Digital marketing presence can provide flexibility and convenience to both businesses and customers in several ways:
It allows businesses providing digital products or services to deliver their offerings anywhere in the world, anytime. This allows your leads and current clients to access your business 24/7.
Multiple channels, including social media, email marketing, SEO, and PPC advertising that businesses can use individually or in combination to create a personalized marketing strategy to reach their target audience.
Even businesses with physical locations have listed in online directories, and appearing in Google search results makes it easier for customers to find them. The click-to-call option lets them contact the business directly from their phone.
An online shop offers convenience to customers who can buy what they need from the comfort of their own homes. Customers can also check inventory online before going to a store.
The ease of online buying can improve the customer experience, increasing the chance that people will buy from the company again and suggest it to others.
Internet businesses offer flexibility by enabling remote working and video conferencing for meetings. It can aid companies in luring top staff.
Search engine optimization, social networking, and pay-per-click ads are examples of online marketing strategies that can be more cost-effective than conventional forms of advertising while also reaching a bigger audience.
4. Cost-Effectiveness
Having a digital presence can save you a lot of money compared to traditional offline marketing methods.
Online marketing tools such as search engine optimization, social media, and pay-per-click ads can be more affordable than traditional forms of advertising and reach a larger audience. For example, Google ads can target anyone worldwide, like classification on age, gender, and location. Also, it only costs money when someone clicks on them. It is much cheaper than paying upfront for a print ad.
Automating inventory management, content management, checkout, and payment processes can also reduce the need for employees and operating costs compared to a traditional offline business setup.
In addition, using the digital platform for your business is a great way to reach out to new prospects. Technology has enabled traditional methods of marketing cost-friendly for businesses and marketing agencies. For example, in solar industries, service businesses have maximized providing leads for solar companies, which were collected digitally. Collecting data and analysis is more cost-effective than traditional ways of managing them.
5. Increase Potential Growth
Here are several ways how digital marketing can increase potential growth:
Marketing channels such as SEO and PPC can increase online visibility. Allowing businesses to reach a wider audience and attract more potential customers to their websites.
It can enable businesses to target specific segments of their audience. Creating customized marketing messages to increase the effectiveness of their campaigns and reach potential customers more effectively.
Social media and email marketing provide businesses with an opportunity to engage with their customers. Also, provide valuable content, respond to queries and concerns, and build stronger relationships.
Provide businesses with access to data and analytics tools to make informed decisions about their marketing campaigns. Additionally, you can optimize your messages and improve your marketing strategy to increase growth and profitability.
How to Improve Your Digital Marketing Presence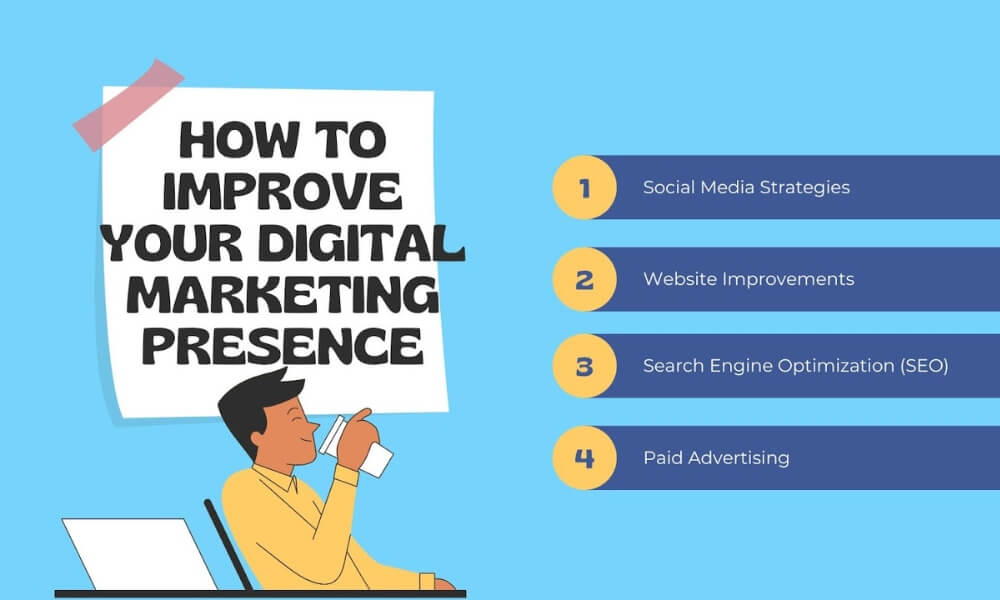 Improving your business's digital presence requires time and effort. Do not be concerned if you are waiting to see results immediately. You can do the following to enhance your web presence:
Social Media Strategies
Identify your target audience and which social media platforms they use
Create a consistent and engaging brand voice across all social media channels
Use high-quality images and videos in your social media posts
Utilize paid social media advertising to reach a wider audience
Monitor and respond to comments and messages from your followers
Website Improvements
Optimize your website for mobile devices
Improve website loading speed
Create a user-friendly interface and navigation
Add high-quality visuals and graphics
Include clear calls to action to encourage conversions
Search Engine Optimization (SEO)
Conduct keyword research and incorporate relevant keywords into your website content
Improve website structure and organization
Optimize meta tags and descriptions
Build backlinks from reputable websites
Monitor and track your website's search engine rankings and adjust accordingly
Paid Advertising
Determine your advertising budget and goals
Choose the appropriate advertising platform (e.g., Google Ads, Facebook Ads)
Create compelling ad copy and visuals
Monitor and analyze ad performance
Adjust ad targeting and bidding strategies based on performance metrics
Measuring and Evaluating Digital Marketing Presence
Understanding the success of your efforts and identifying areas for improvement is essential. You may refine your digital marketing approach and get better organizational results by measuring and analyzing key performance indicators (KPIs).
The Key Performance Indicators (KPIs)
KPIs are measurable metrics that indicate how well your digital marketing campaigns perform.
These can include website traffic, social media engagement, email open rates, and conversion rates. Identifying the KPIs most relevant to your business goals is important as tracking them regularly.
Analyzing and Evaluating KPIs
Once you've determined your KPIs, it's critical to periodically review and assess them to gauge how well your campaigns are doing. It can entail tracking website traffic and user engagement with analytics tools, keeping an eye on social media numbers, and evaluating the effectiveness of email campaigns.
You may spot trends, places for development, and chances to optimize your efforts by routinely examining your KPIs.
Adjusting Strategies to Improve Digital Marketing Presence
You can make data-driven decisions to modify your digital marketing efforts and enhance your online presence based on your KPI research. It could entail changing your website's layout, altering how frequently you post on social media, developing more focused email campaigns, or spending money on paid advertising.
Your digital marketing plan can help you keep one step ahead of the competition and produce better outcomes for your company by being constantly evaluated and adjusted.
Final Thought
So there you have it! But remember, creating a strong digital marketing presence is an ongoing process. It requires consistency, perseverance, and a dedication to reviewing and improving your efforts in light of feedback and data. You can stay one step ahead of the competition and find long-term success online by keeping up with the most recent digital marketing trends and best practices, as well as by testing and improving your methods.
If you haven't yet developed a strong digital marketing presence for your business, now is the time to start. With the help of this comprehensive guide and a commitment to ongoing improvement, you can create a digital marketing strategy that drives real results for your business and helps you reach your full potential in the online marketplace.